Fashion-from-Florida Friday
4 F's?! FOUR?! I am on FIRE today baby. Wait, there's a fifth F! Alliteration celebration!
It is flipping cold in Connecticut right now. I said a big fuck-it to the weather yesterday and wore a Lauren Conrad skirt (Black Friday buy) and Nononsense tights despite the fact that when I woke up it was 11 degrees, because a positive mindset is half the battle.
Wore a skirt at the gym too – a double skirt day in January is unheard of for me, but I did it.
To put myself in a warmer mindset (I've used Fashion Friday for this very purpose before), I'm going to share photos from my recent Florida trip. I made sure to take advantage of the warmth and wear my summer best.
Dress: J. Crew Outlet (previously featured here)
That dress is still on sale at the Vineyard Vines website! I linked above to its page.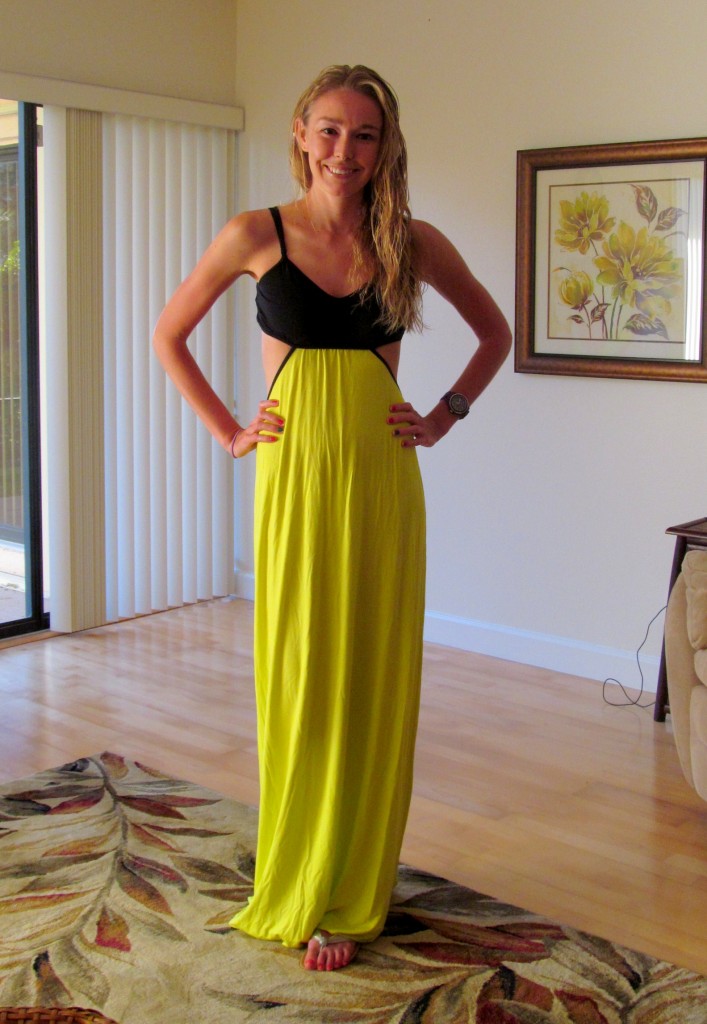 This maxi dress is one I have been looking forward to wearing since I bought it back in October. I first found it on Julie's blog (Heather actually pointed it out to me). I HAD to have it, and got one for Heather for Christmas as well (she totally rocked it in Vegas).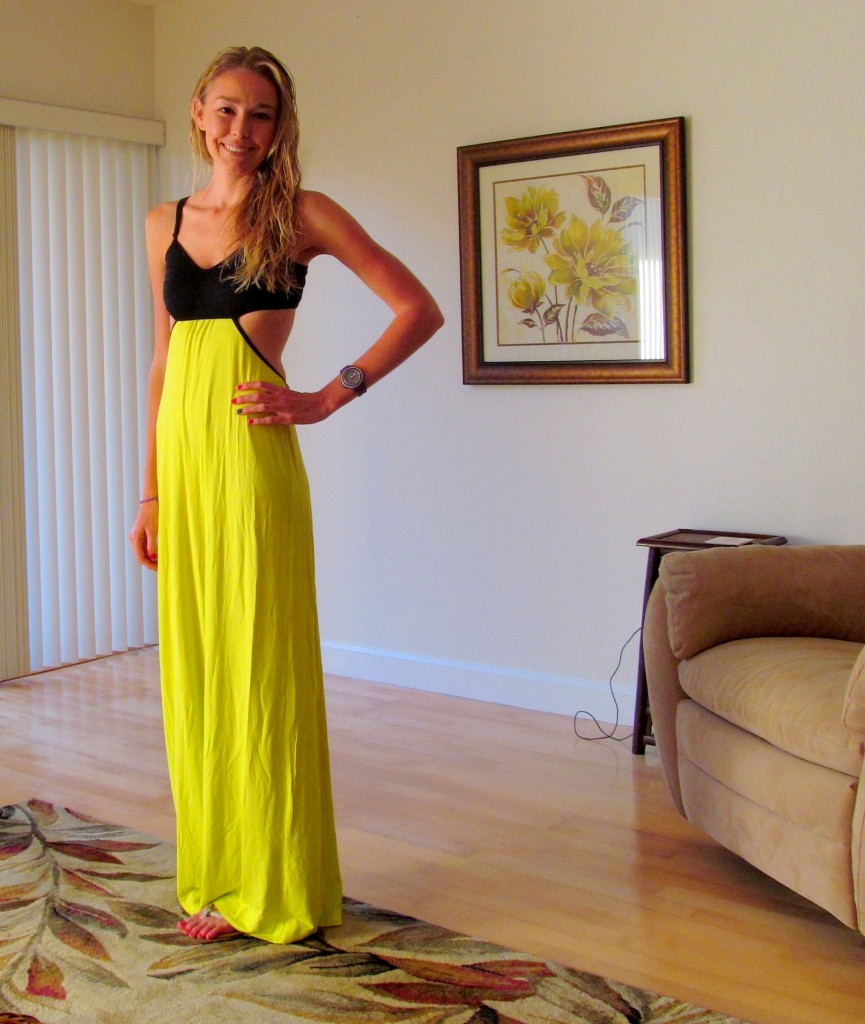 The dress is by Josh Brody and I purchased it on Hautelook, which is dangerously wonderful, much like ideeli. I'm so proud of myself for finally taking the plunge and rocking a maxi (right Meg?!) after searching for the perfect one for so long.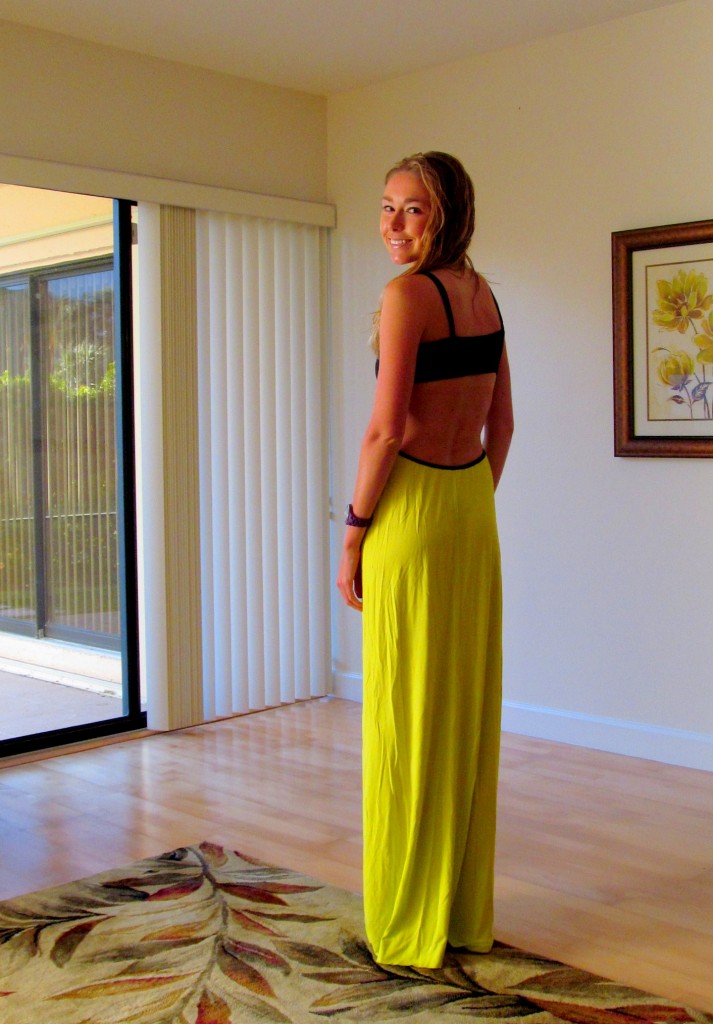 The back is my favorite part for sure, and since I'm a member of the ittie bittie club I didn't need to worry about finding a weird bra to wear with the dress, score! I decided to go obnoxious or go home and wear my purple watch, purchased from Groupon Goods for just $20.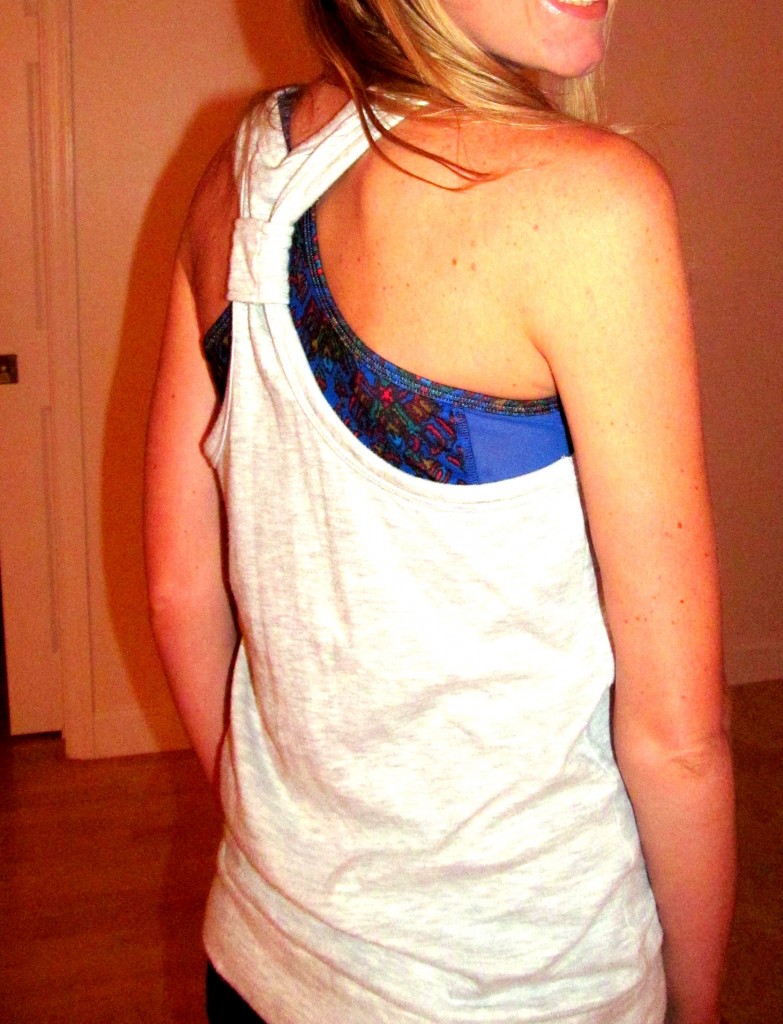 I bought the above super-cute printed Aerie sports bra on Black Friday for the express purpose of wearing it under a gaping top like this, not for working out. I don't really plan to work out in it because I want to keep it nice and pretty to display for all to see! I love its mesh siding.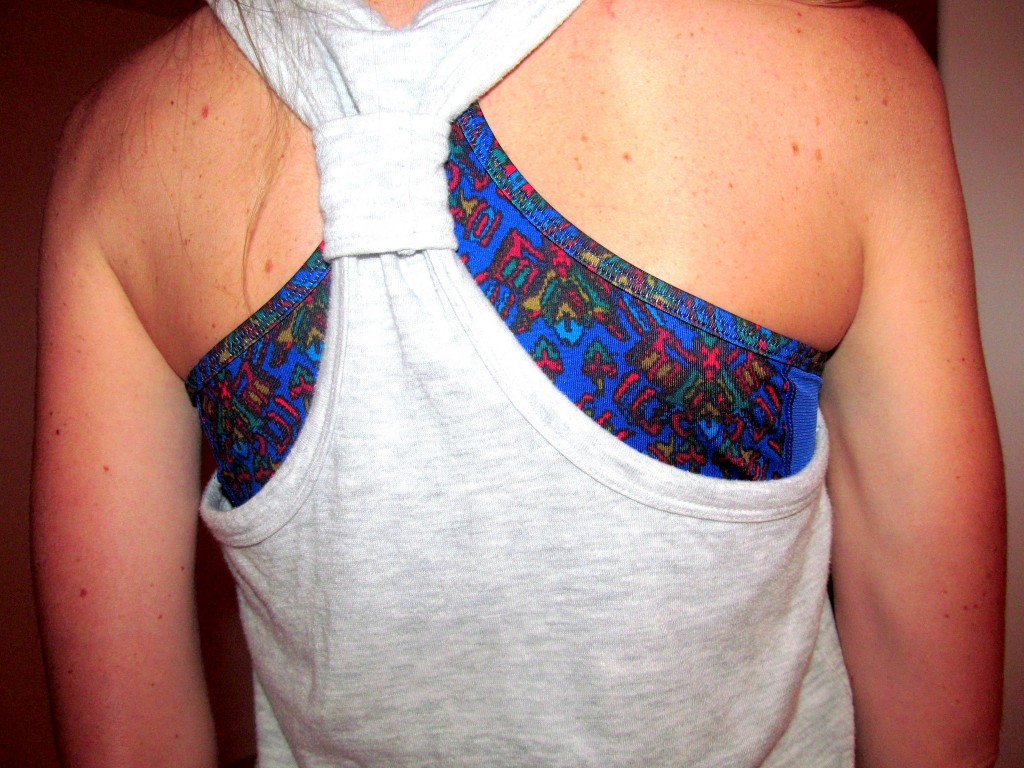 Just like the maxi dress, I planned to wear this sports bra outfit in Florida from the very moment I purchased it.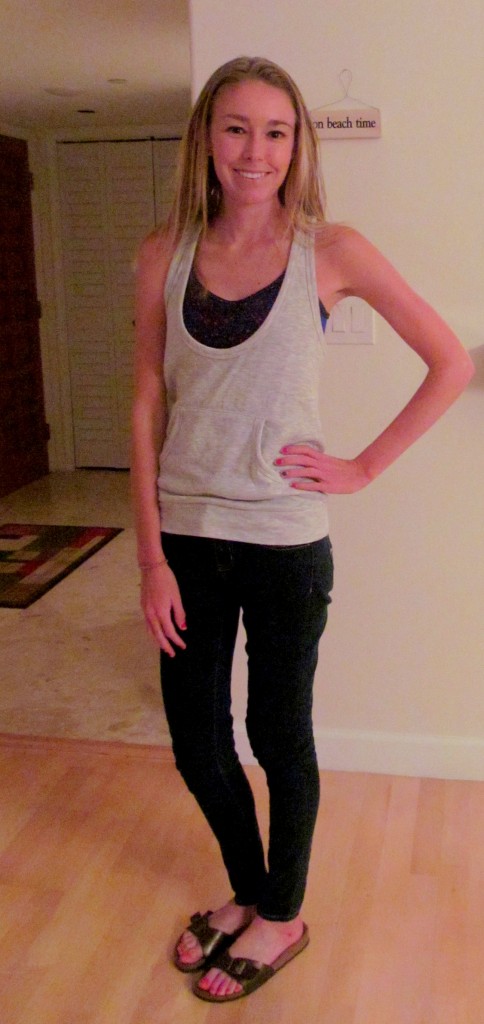 Tank: VS Pout (anyone else remember this line?!)
Jeggings: American Eagle
Sandals: Birkenstocks
And what would Florida, and a condo pool, be without pool-side fashion?!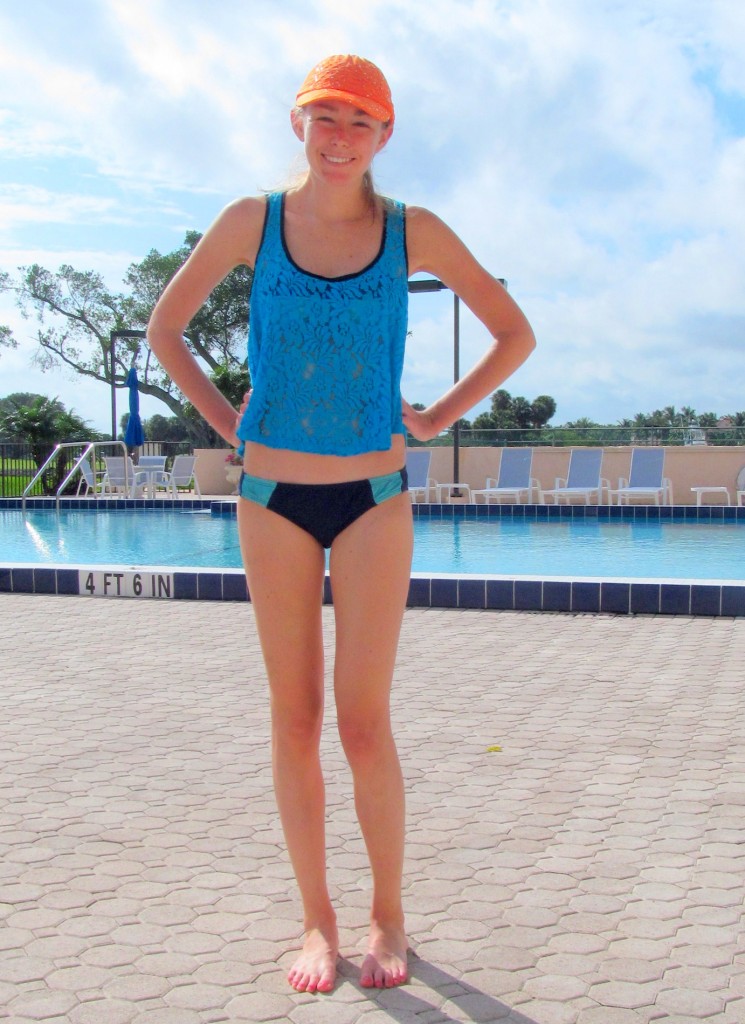 Hat: Tennessee bookstore (purchased on my first trip to visit my sis at school!)
Top: Urban Outfitters (previously featured)
Bathing Suit: VS Pink
Shoes: Invisible R Us (ha I'm funny)
Hat: Another from the Tennessee bookstore
Top: Urban Outfitters (previously featured)
Bathing Suit: Victoria's Secret (on sale now!)
Iced Coffee: Starbucks (ALWAYS a warm weather accessory)
And last but not least, may I introduce to you, Caitlin-Carmen-Sandiego-Croswell!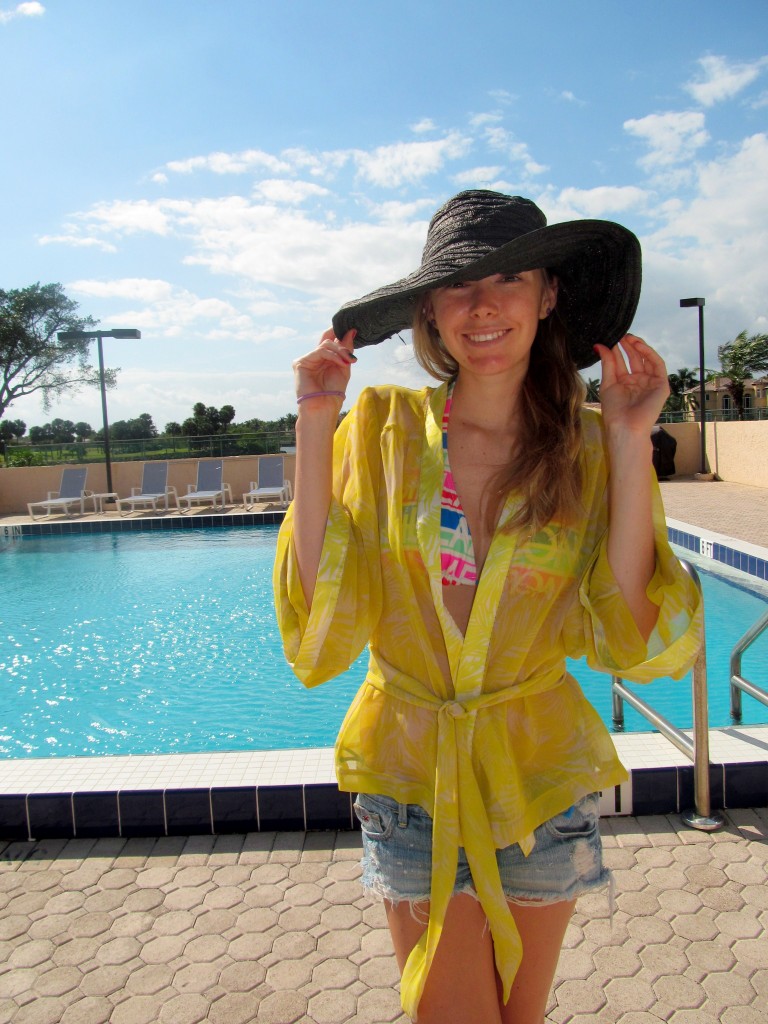 Floppy Hat: Forever 21
Cover-Up: H&M (previously featured)
Bathing Suit: Pacsun
Shorts: Hollister (previously featured)
And bonus, here's my New Year's Eve look for dinner at J. Gilbert's. This is the same H&M dress I wore to MGM Grand Foxwoods over the summer. I was back in the cold winter (I arrived home on New Year's Eve) but wasn't ready to give up dresses just yet.
Now I'm off to finish up the work day, because it's ALREADY FRIDAY, woo hoo! Spending a quiet night in tonight because I've been on the edge of a cold for the last three days. It hasn't hit full-on since I've been fueling myself with plenty of clean eats (and wine…) and getting enough sleep, but I don't want to risk it so I'm keeping it chill with Giovanni's takeout and red wine. Again, always wine.
If you live somewhere cold, do you risk frigid legs and go for skirts/dresses in the winter?
Which outfit is your favorite?
Do you wear maxi dresses?