Pete and Gerry's Lemon Meringue Tart
Attention CT locals – my Hartford Advocate Best of Hartford voting party giveaway ends tonight at 11:59PM EST. Be sure to enter for a chance to win a gift card to a Hartford area hotspot!
During my Mohegan Sun WineFest recap, I teased that you'd be seeing more from Pete & Gerry's Organic Eggs on the blog this week. I'm here to deliver!
I first met Ken Zuckerman of Pete & Gerry's while nomming on the above custard at last year's Sun WineFest. We got to chatting and he promised to take me out around Boston and show me a thing or two about creative cocktails. Ken is a man of his word and we had a blast in Beantown!
Ken and I reunited at this year's Sun WineFest and I was so happy to be able to introduce him to both Rachel and Kaitlin! Unfortunately he and I didn't have a chance to grab a cocktail this time around but I hope to do so with him soon!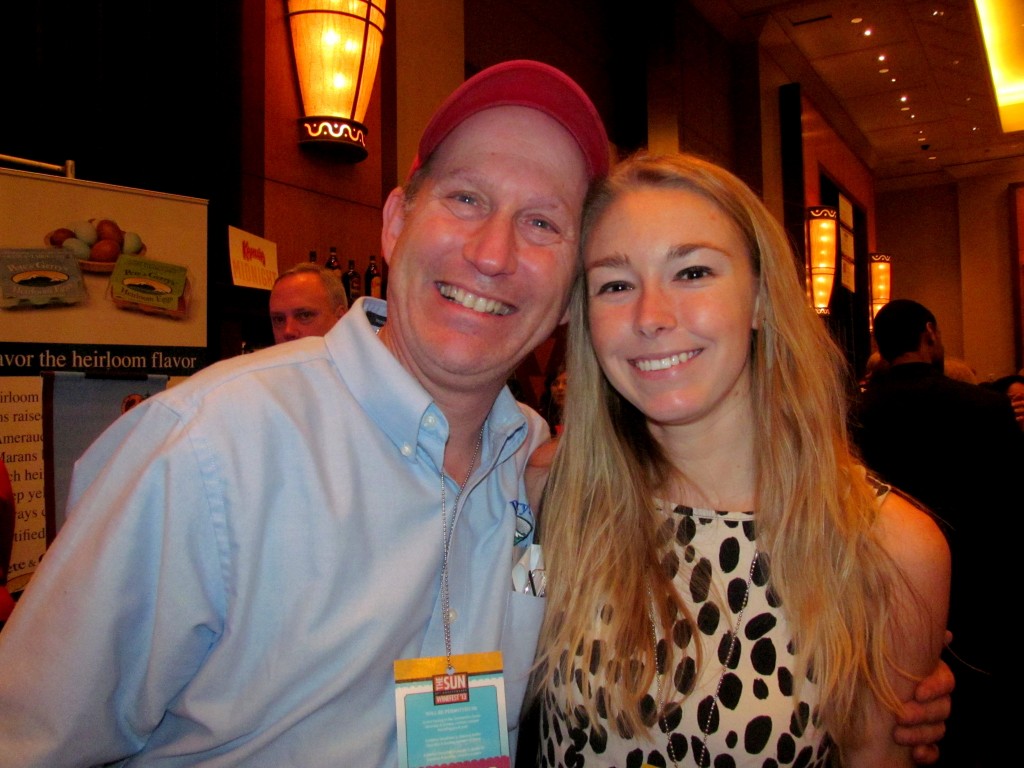 This year, Pete & Gerry's dished up a fabulous Lemon Meringue Tart. Rachel and I could not get over its creamy consistency and the wonderfully flaky pastry shell. I am picky with my lemon desserts, but could have easily eaten a "full-size" version of this bad boy.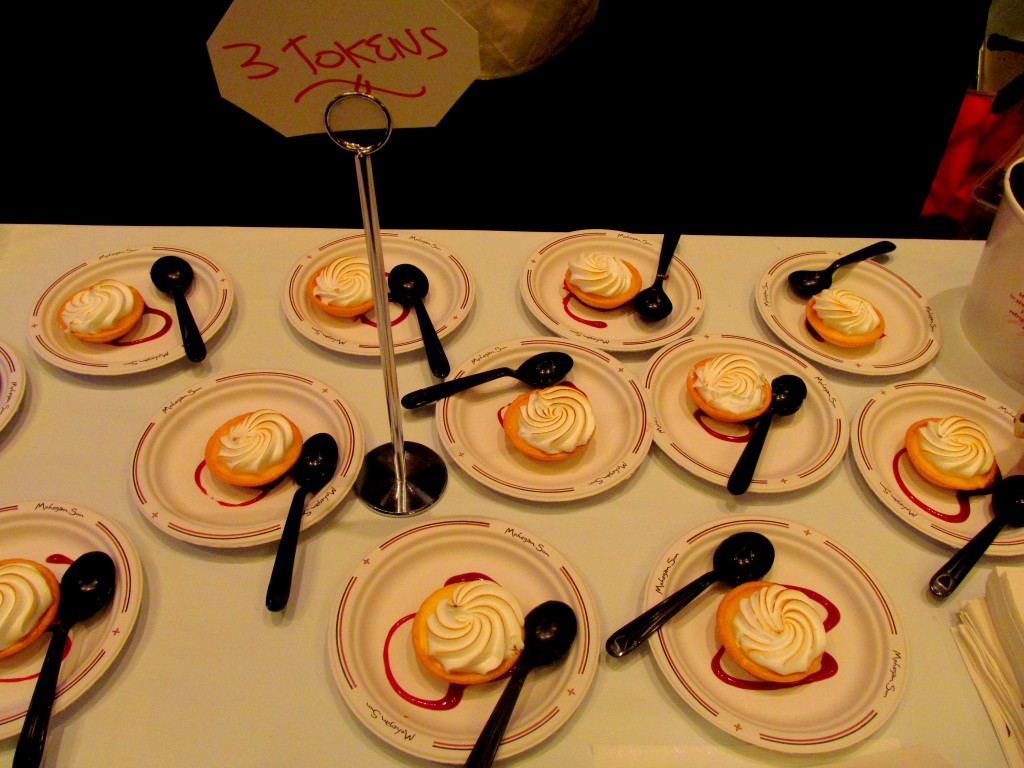 Pete & Gerry's is the only food vendor at the WineFest to donate all proceeds from the sale of the above tarts to one of the event's beneficiaries, the Channel 3 Kids Camp. They also had a giant glass container of eggs on their table and whoever guessed the number of eggs correctly would win a year's supply of their eggs! I haven't heard anything so I guess I didn't win (it's okay, I've already won a year's supply of seafood anyway).
Ken-the-gem was more than ready to send me a copy of the Lemon Meringue Tart recipe to share with you guys! It's pretty fancy, but I know I have a ton of talented readers who are up to the task of making it…and sending me some?
Pete & Gerry's Organic Eggs Lemon Meringue Tart (courtesy of Chef Lynn Mansel)
Pastry Ingredients:
 10 oz. plain flour

Pinch of salt
2tsp granulated sugar
6oz unsalted butter, diced, room temp
1 large egg yolk
8-inch diameter tart shell (with removable bottom)
Pastry Directions:
 Mix flour, salt, and sugar together.

Add butter and egg yolk, then mix lightly until it's a firm ball.
Chill for 30 minutes before rolling.
Filling Ingredients:
 Juice of 2 lemons

3/4 cup of granulated sugar
6 large eggs
1 cup heavy cream
Filling Directions:
 Preheat oven to 375 degrees.

Roll out chilled pastry dough on floured surface about 1/8″ thickness. Use it to line tart shell, leave a little excess hanging over pan's edge. Let rest for 30 minutes.

Line tart shell with parchment paper or rice paper and bake about 12-15 minutes (or until light golden brown). Remove and cool.
Reduce oven to 275 degrees. Whisk all ingredients for tart filling.
Trim edges of tart shell and remove parchment or rice paper.
Place shell on middle oven rack, pull out slightly, and pour in filling. Carefully slide back in.
Bake until filling looks firm and slightly set (about 30 minutes).
Turn oven off, let tart set and cool inside for another 45 minutes.
Meringue Ingredients:
4 large egg whites

2 tbsp of granulated sugar
Meringue Directions:
For best results, make 10-15 minutes before serving.

Preheat broiler. Warm sugar without melting or dissolving – just warm it.
In a clean bowl, whip egg whites until you see soft peaks. Add warm sugar, then continue beating until you see firm, glossy peaks.
Spread over lemon tart and broil about 4-5 inches from a heat source, until golden brown. Alternatively, you may run a blow torch over the meringue until caramelized.
Let cool briefly and serve complete product.
If anyone makes this, you will get a gold star from me. Just writing that out made me tired! You can find more recipes using Pete & Gerry's eggs on their website. If you like their Facebook page, you'll find a $1-off coupon!
What is the most complicated recipe you've ever tried? How'd it go?
Do you make an effort to buy organic, cage-free, or another specialty variety of egg? Why?