TON of Fun at Taste of the Nation Hartford – Part 1
As we continue to mourn the tragedy at the Boston Marathon this past Monday, I know many hearts are still heavy. I'm continuing to blog about "typical" topics today, and hope that this post will provide some distraction for those whose minds remain troubled and disturbed by the attack.
I feel like comparing my (now) two Share Our Strength Taste of the Nation experiences – last year I went to New Haven and this past Thursday I went to Hartford – would be silly because the obvious answer is that I had the best time this year. So that's why I will be splitting this into two posts, because as I've been working on writing this for the last several DAYS, I've realized that one post will be way too long and crash everyone's Internets with all the photos.
But that's because of how much I've grown as a blogger! Both events had crazy amazing food and drink and not enough time (or stomach room or blood alcohol tolerance) to try everything.
Both events I shared with blends. Kaitlin came up from Fairfield to join me and stay the night after the event! Kelly and her husband Nick also joined us for the evening – so glad they could make the trip from MA!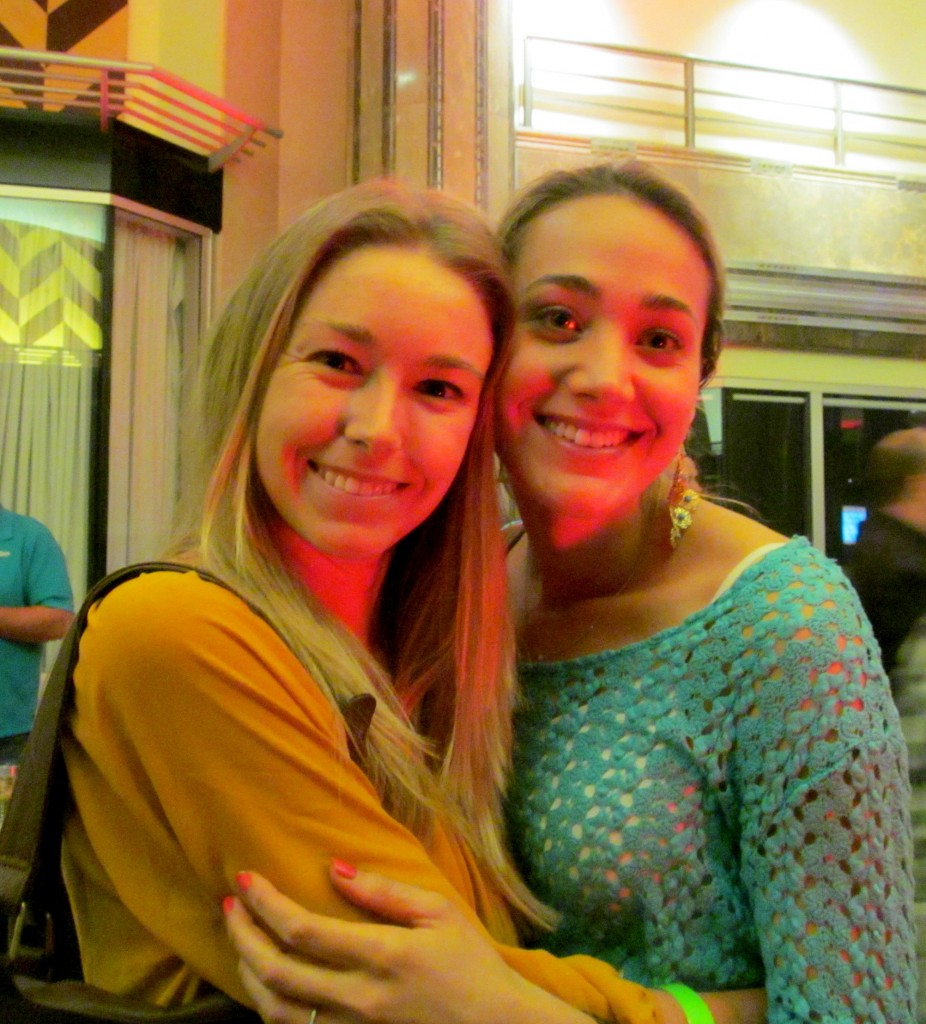 But this year I was no longer a new blogger. I felt like such a part of the restaurant community – I kept running into people I knew (or didn't know – I am so bad with faces and go to too many events!) and am familiar with more dining spots and libation brands than ever. I've fostered such wonderful relationships with so many amazing people who teach me about food, drinks, and LIFE whenever I see them!
Tickets for Taste of the Nation cost $75 for general admission and $125 for VIP, and those proceeds as well as those from the silent auction benefited local grantees to fight hunger in the Hartford area. Grantees included No Kid Hungry CT, Foodshare, Hartford Food System, and End Hunger Connecticut.
The above Wall of Wine's proceeds also benefited the local grantees. Pay $10, get a chance to pick a bottle worth anywhere from $10-$50. Great deal! I got a Chianti and Kaitlin got a Malbec – both worth between $10 and $15 according to Google. Doesn't matter how much the wine is worth…I just adored how we both got our favorite types of reds!
The Drinks
My plan of attack during any of these tasting events is to hit up the libations first – with a water bottle by my side in my purse, of course! As usual I was glad I remembered the water, because often these events are serving up every drink BUT water and could practically be classified as deserts. I got many inquiries as to where the heck I got my water, and bummed-out looks when I (slightly smuggly) reported I brought it myself.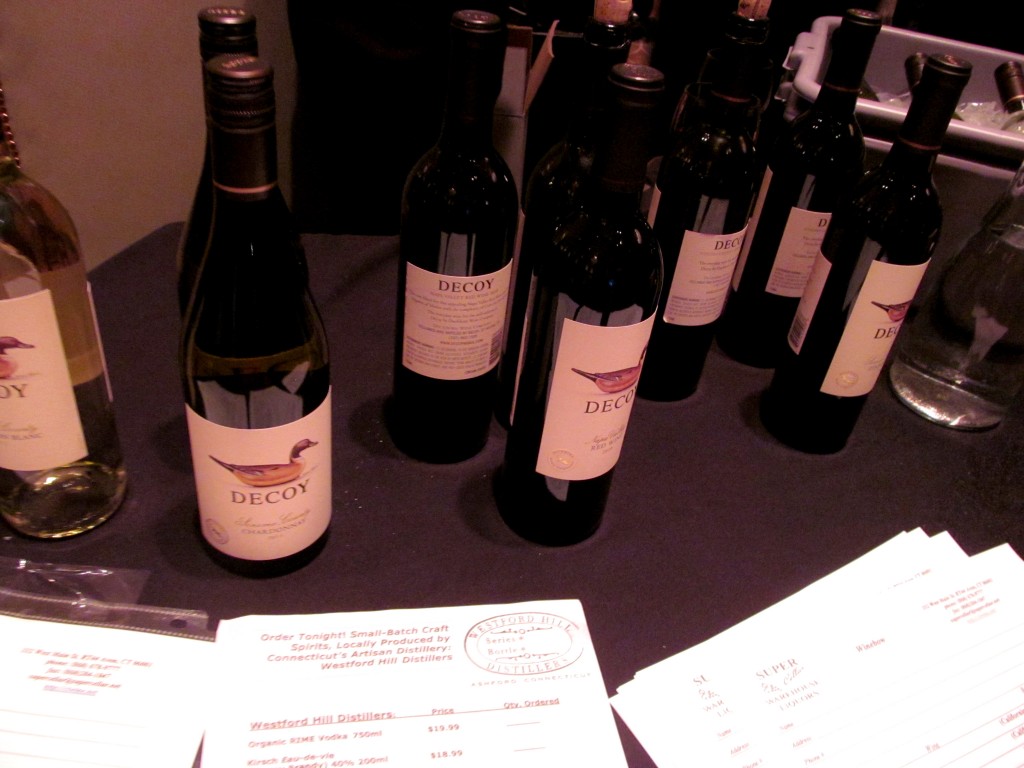 I tasted many fantastic wines, some I'd tried before, some new. I enjoyed Decoy wines at my first Mohegan Sun WineFest so I excitedly sampled it again and recommended it to my friends.
Of course Onyx Moonshine was present and I finally got to meet someone I interact with frequently – their social media guru Rachel! She was pouring the Faithfully Yours cocktail – also served at the Connecticut Historical Society Community Cookoff, so I passed since I'd tried it recently and was trying to choose my drinks wisely.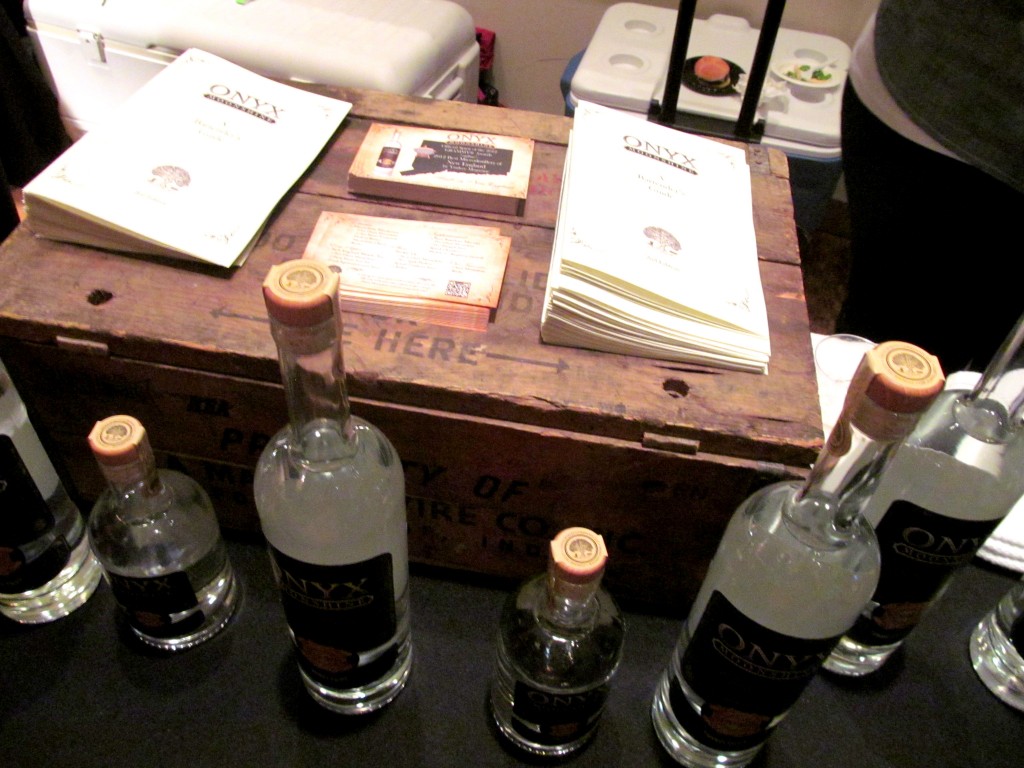 Kelly's husband Nick and I have bonded over our love of all things whiskey-related – especially Manhattans from J. Gilbert's. I was excited to get a photo of he and I enjoying the only whiskey being poured at TON – Alaska Outlaw. I was a bit of an outlaw and as a result of getting carried away in the evening's excitement, decided to knock back my sample like a shot. Out of my wine glass. NOT so classy, Caitlin.
Funny (but not) story – my family has had a bottle of Westford Hill Distillers Kirsch (cherry) eau-de-vie (clear, dry brandy) in our liquor cabinet and it's been there for a couple of years now…I think it was a gift to them. But now it's a gift to me because I totally want to bust it open after sampling it at Westford Hill's table this year. The local distillery is based in Ashford, CT and served up many of its liquors straight along with a Pear Provence cocktail made with their latest and greatest product, Rime Organic Vodka (small batch and gluten free), their dependable Pear William eau-de-vie, fresh-squeezed lemon juice, and ROSEMARY simple syrup. A tasty cocktail, but too sweet for my taste – my fave was the award-winning Aged Apple Brandy (obviously, it's a brown liquor). Kaitlin may or may not have caught me wandering back to this table after she and I visited it together for my first go-around…I had to sample the two different kinds of pear liquors after all to do a side by side comparison!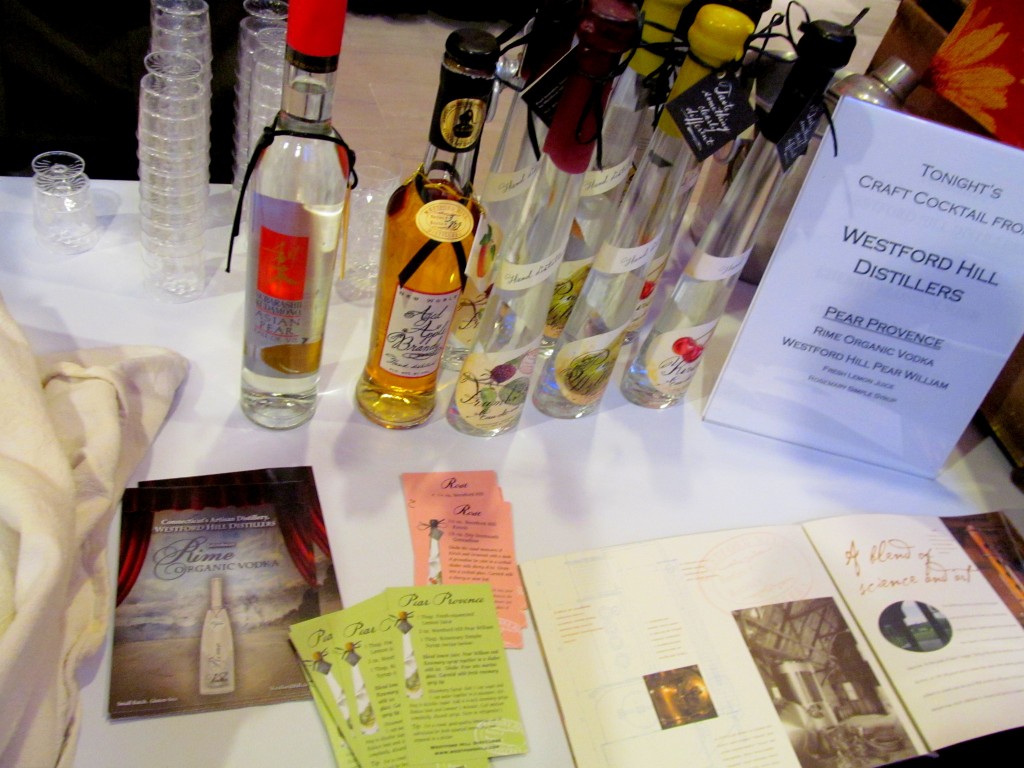 Of the wines pictured below, I recommended Kelly try the Josh Cellars Cabernet because J. Gilbert's has it on their wine menu's ungettable-gets section and she is a fellow J. Gilb-lover. I love both Josh Cab and Pinot Noir so I tried a white this time – the Chardonnay. Tasty, but nothing standout.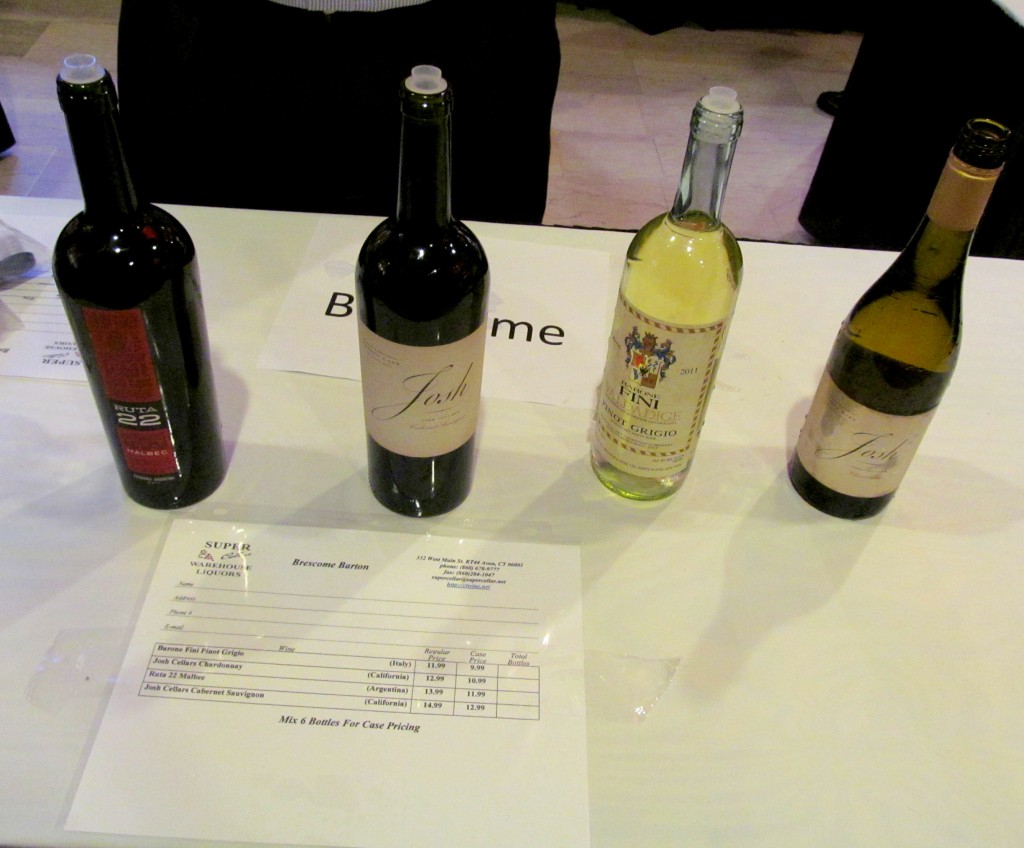 And MORE ONYX OF COURSE! Wood N Tap does a lot with Onyx Moonshine (love seeing two local companies working together) and their muddled raspberry moonshine with freshly-squeezed house made lemonade totally stole Kaitlin's heart. We have another Onyx convert, people!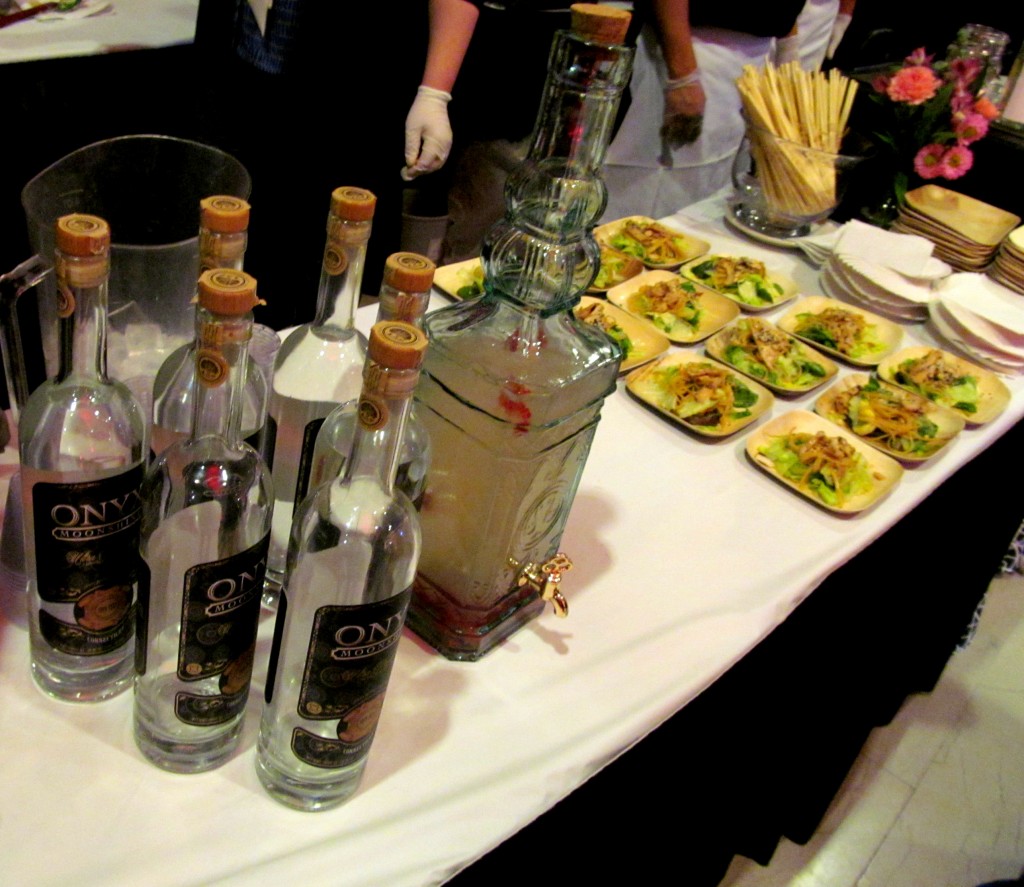 I was pleasantly surprised to see Hartford's Agave serving my fave type of marg – original! Kelly and I were all about them, we had original margs together on our first blend date at Chili's! Also, isn't their display so cool? I've only eaten there once but I really should head back because my meal was really good – it's just such a small place and there's always a wait.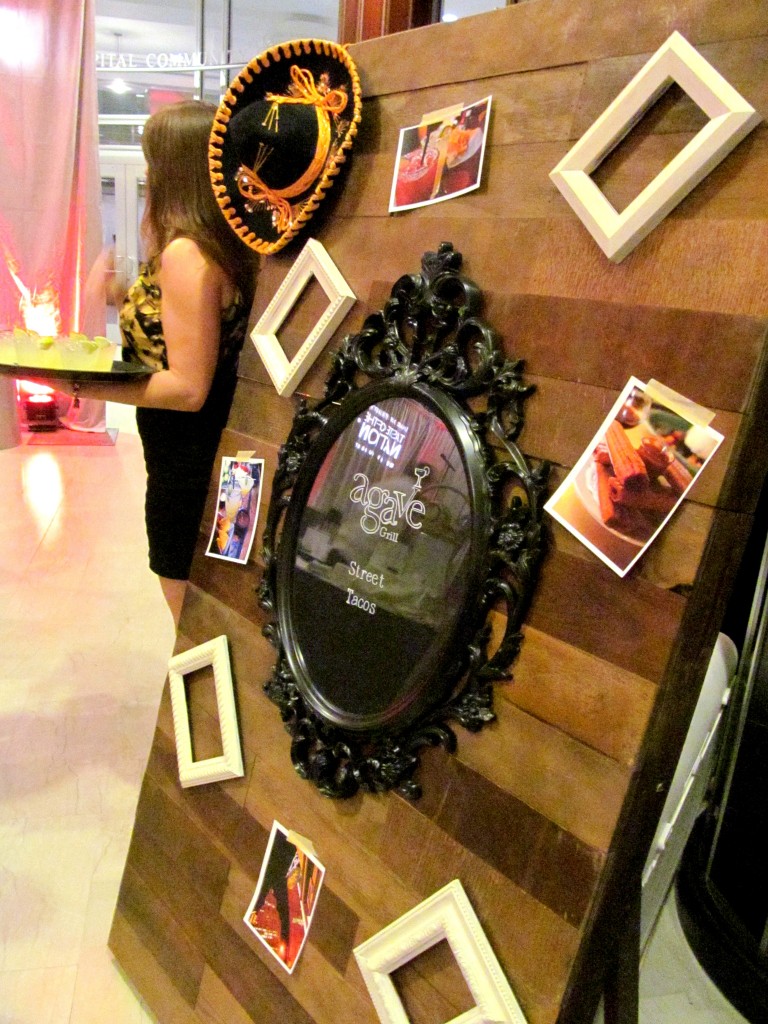 Kelly, Kaitlin, and I all visited the Do Valle wine booth separately and yet we all selected the same red to sample – Durigutti Reserva Malbec. WHY am I not surprised?
Another favorite cocktail that I didn't get a pic of – the Aviation by Millwright's. So strong that even I couldn't finish it. Thanks for the good pour, Brent! I will have to come back to the tavern soon to get a full-size.
This part alone probably took forever for you to get through so until next time…I will stop this here and recap the food during my next post. Hopefully it will be up tomorrow! I am creating more blog "work" (it's so much fun to write these recaps!) than I have time for…I will also need to recap Taste of Wethersfield for you all next week, along with a fun father-daughter whiskey tasting and tonight's Foods of Galicia dinner, both of which took/will take place at Barcelona in West Hartford! I know, you aren't surprised about that part.
Which drink looks best to you?
What would be your "plan of attack" at a place like this?
Who would you bring to a tasting event like Taste of the Nation?
I attended this event free of charge, but would pay the general admission price in a second. This post was not compensated and all opinions are my own.