MIMM: School's Out, Let's Celebrate!
The winner of the Brilliant Options Wellness massage giveaway is Anna! You will be contacted about scheduling with Kellie your free 30 minute massage – congrats!
I have a lot of marvelous to share! I did a great job this weekend of balancing me-time with friend-time. I gave myself permission to celebrate my accomplishments and felt lots of love and gratitude for the people in my life who made them all possible. I'm continuing to de-grandma on weekends and stay out having a good time, and I'm determined to keep up that trend as long as the (slowly getting there) warm weather keeps giving me energy to stay up later and go go go! But I also spent plenty of time staying put put put, at the house on Saturday during the day and Sunday in the evening.
Marvelous is…FINISHING GRAD SCHOOL! Yes, I got A's in both of my last semester courses and completed my MBA at University of Hartford with a 3.94 cumulative GPA. It feels so good to be done but it won't really hit me until a few more weekends/lunch breaks without homework I think…or until I get my diploma in the mail. No I am not walking in the ceremony because really, ain't nobody got time for that.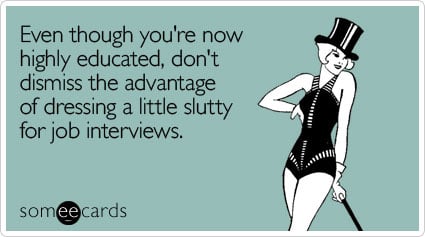 Marvelous is…Chobani sending me a crapload of their Bites and Flips for me to sample! I asked Community Coordinator Amy for the Flips and one flavor of the Bites when I visited their NYC office, but she outdid herself and sent along much more than I ever expected! My friends and co-workers have certainly benefited already and I'll be tweeting/Instagramming my opinions I'm sure.
Marvelous is…a Friday night of barhopping in Glastonbury with so many different friends! I just love introducing people to each other and watching them click! And any night in which I get to visit FOUR RESTAURANTS is a great night in my book.
Marvelous is…throwing caution to the wind and splitting Plan B's special PB&J burger with Olivia. Foursquare told us (oh the wonders of social media) that our friend Kevin (who Olivia had yet to meet outside of Twitter) was feasting on the epic special at the nearby restaurant, and the two of us immediately decided to go a) meet up with him and b) split that burger. I've heard about the special before and have been wanting to try it, but have honestly been wary of doing so. Beef burgers are not something I order in restaurants not just because I'd usually rather have something else, but also because they are something I'm afraid to order. But the foodie in me wanted to try such a unique burger so dammit I did. Splitting it (and fries!) with Olivia was the perfect way to balance trying the burger and not going home uncomfortably full. Oh, and it was FAN FREAKING TASTIC! What a fabulous flavor combo! Now I know PB is great not only on wings and pizza but on a burger too.
Marvelous is…the fact that my only workout Friday was morning yoga and I still was able to go out and enjoy the evening to its fullest. Because rest and low-impact days are important. Cardio does not always have to be part of a workout. Slowly I'm learning. And I woke up on Saturday feeling extra fresh and fabulous for Group Step and some upper body weights, which brings me to…
Marvelous is…rocking at the gym Saturday morning the Lululemon skirt I found on sale in Boston. I received so many compliments and it was ridiculously comfortable. I love that the bottom of the spandex shorts portion is lined with the same gel lining found on strapless bras, to keep the spandex from riding up my legs.
Marvelous is…splitting a scorpion with my friend Jill at her grad party on Saturday night! She just graduated with her Masters from UHart too, and we love doing weird food things together. She was so excited when I brought a bottle of mezcal with a scorpion on the bottom! She was brave and chose the stinger. Mr. Scorpion was crunchy and full of mezcal. He was also a bit hard to get down.
Marvelous is…laughing at myself for being so bad at drinking games. I have never been successful at flip cup, which was busted out at Jill's party, but I decided to take a shot at it. Since I didn't want to chug beer I decided to chug champagne. BAD IDEA. My stomach hurt for awhile after that. It was best that I back away from the table.
Marvelous is…finding pumpkin wine in the liquor store?! Obviously I bought it but have no idea when I'll try it – probably when I attend my next summer party, because it's supposed to be served well chilled. I'll let you all know what I think. So far people I know who've tried it weren't fans but I still just need to taste for myself.
Marvelous is…taking a free hula-hooping class on Sunday morning with my friend Kim! Lucy Activewear and River Rock Yoga partnered to offer the class outdoors in West Hartford's Blueback Square. I was pretty darn chilly in the dreary weather (WHY does does it not feel like May yet, or even April?) but the hooping warmed me right up and the activity was quite a release! Lucy offers free outdoor workout classes at 10:15am every Sunday, and River Rock teaches hula hooping at their Wethersfield studio (Kaitlin and I did partner yoga there in February) a couple of times a month. I learned a couple of fun tricks!
Marvelous is…hitting up my first farmers' market of the season at Beckett Farms in South Glastonbury! Kim and I met up with my good friend Kat and her younger sister Helen, as well as the famous baby Penelope. We purchased local goods, visited a couple of food trucks, and watched sheep being sheared!
What was the most marvelous part of YOUR weekend?
Would you eat a scorpion – or any other bugs?
Are you a pro hula-hooper, totally inept, or somewhere in between?
Have you visited any farmers' markets and/or food trucks recently?