My New Set of Eyes from Glasses.com!
This is a sponsored post and I received a complimentary pair of glasses, but all thoughts and opinions on my experience are my own.
My last Fashion Friday post asked for your opinion on the four frames I received for a complimentary In-Home Try-On from Glasses.com. Here's a quick recap of my choices, in case you missed it:
Option 1: ECO 1049 (also image source)
Option 2: Seventeen SV 5356 (also image source)
Option 3: Roxy RO 3241 (also image source)
Option 4: Arabella GLW07 (also image source)
You guys had pretty evenly split opinions so it's a good thing that when I did the post, I already was quite sure about which frame I was going to choose! But I was still going to put out the call for your thoughts because for all I know, no one would have suggested the pair I wanted, and that could have been a red flag.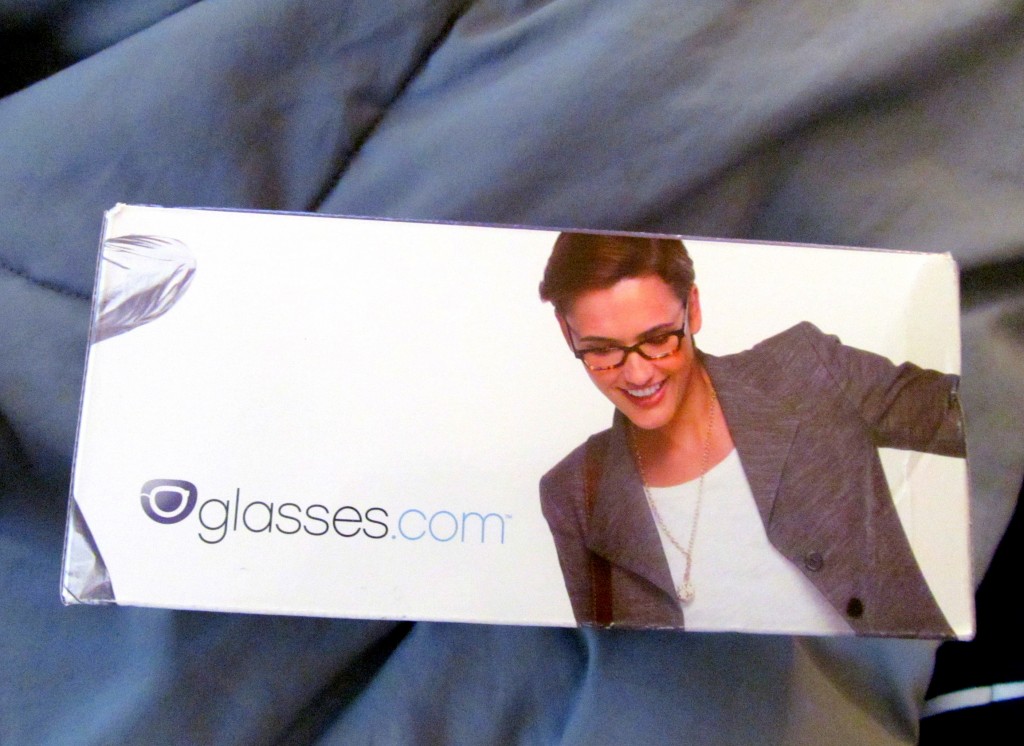 Once I decided firmly on my choice, I boxed up the four frames and sent them back in the box they came in, using the prepaid shipping label that had been included with them when they were originally sent to me. I then logged onto Glasses.com, selected which of the four frames I wanted, and gave them my prescription information. I was actually able to just text them a picture of my prescription! There were many other ways to submit it as well (fax, scan and email, have them call your doctor) but the texting was obviously most convenient for me.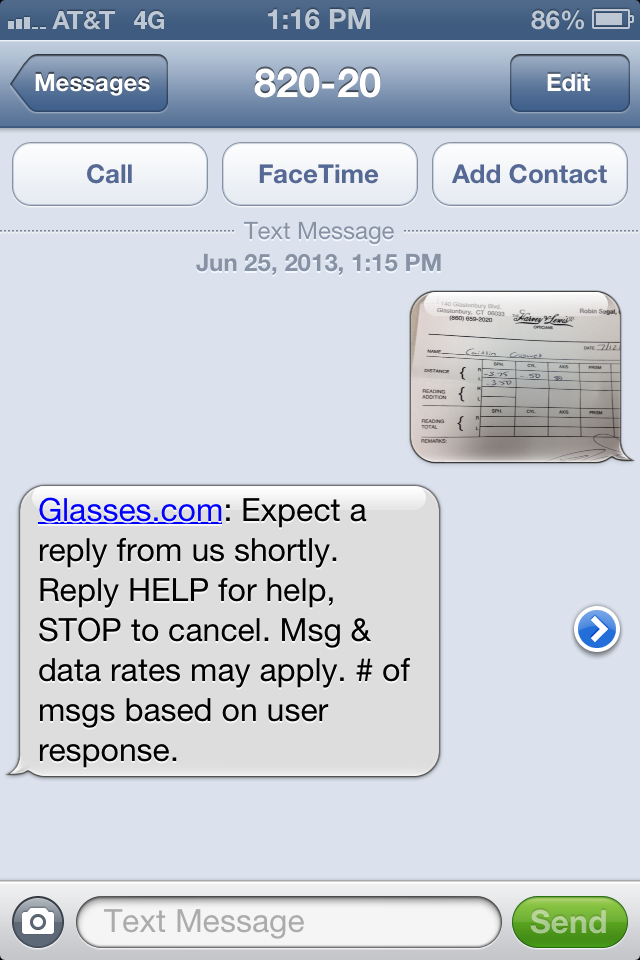 I also had to report my PD (pupillary distance), which was a quick number to obtain thanks to the printable ruler they provided me. My co-worker helped me hold it up to my face to find the distance between the center of my pupils.
So without further ado, I chose…
I have to admit that this was a safe choice. These glasses look very much like my current pair, with the exception of the design on the side. That's what attracted me to them!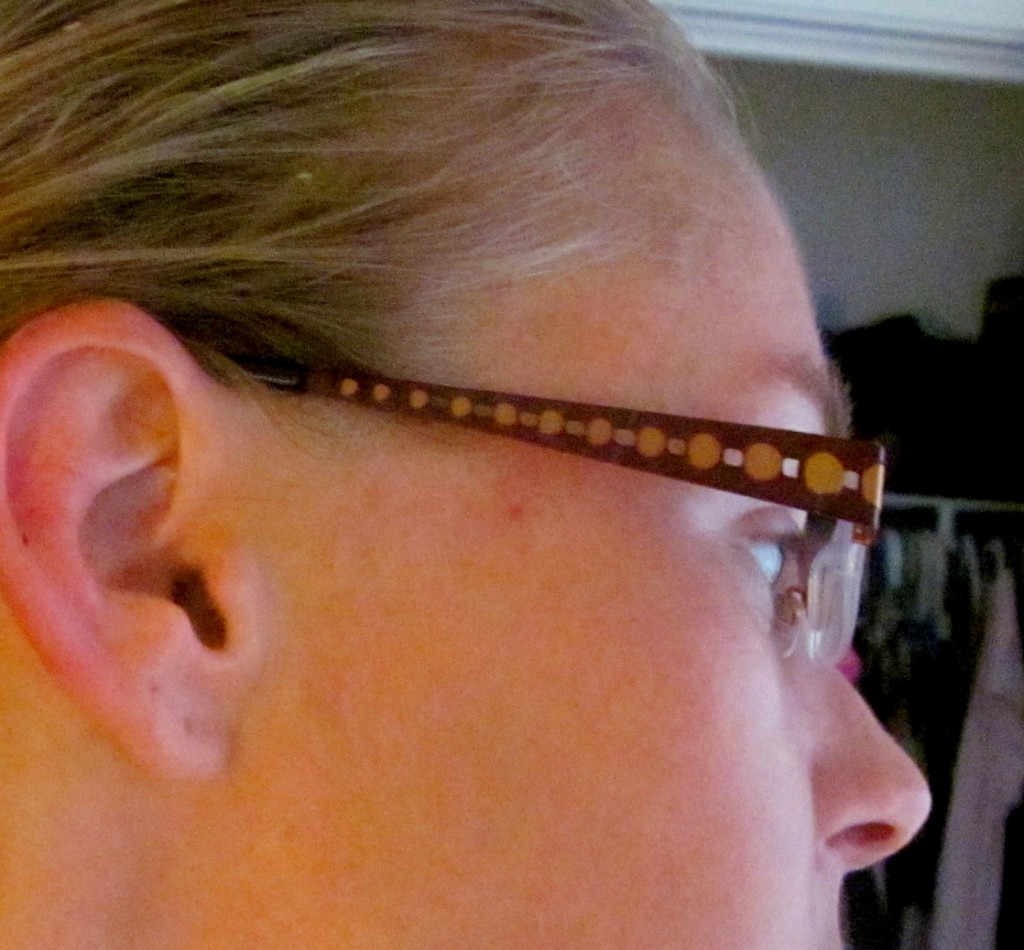 They didn't come with a case which was a bummer, but I already had a spare I could use. They did come with a couple of little bags, one from the brand and one from Glasses.com (that one can double as a cleaning cloth).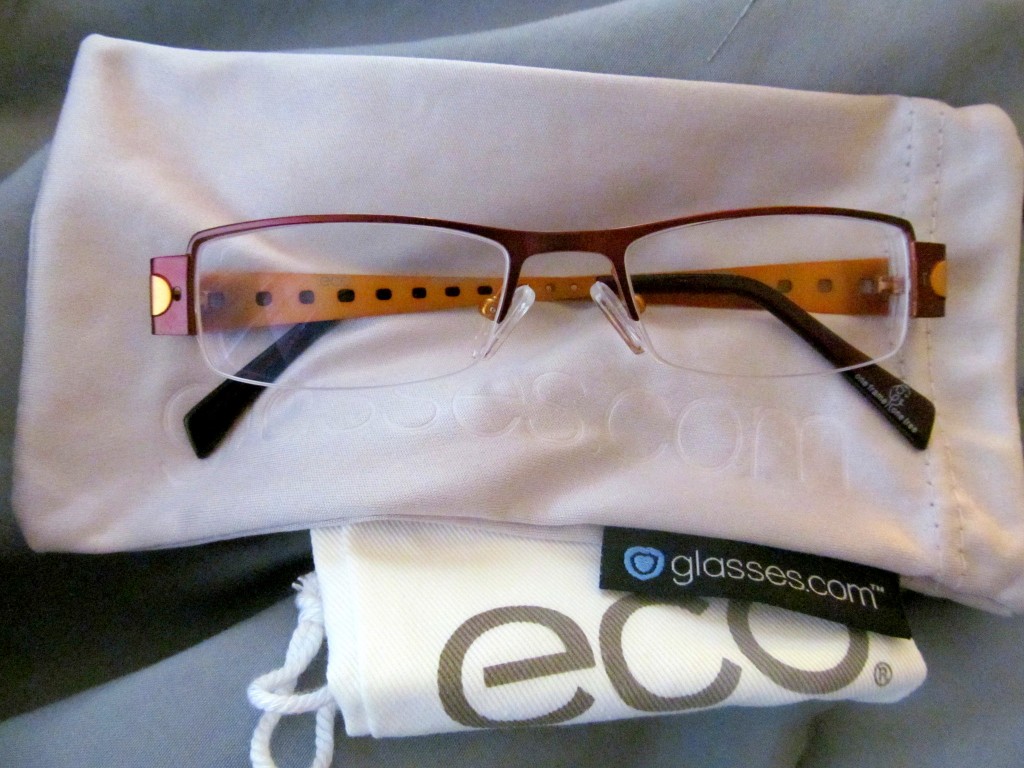 They fit me perfectly and the prescription is exactly as I ordered. I've already worn them a few times for several hours at a time, and haven't experienced any discomfort in the form of headaches, sliding down my nose, etc.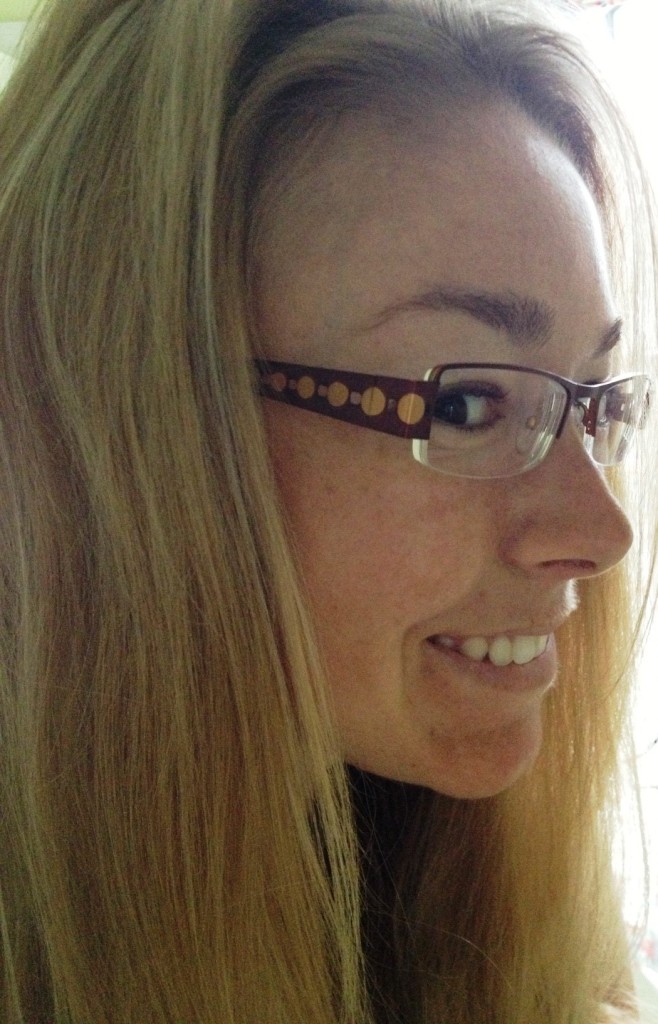 I worried I'd be charged for my in-home try-on frames because I forgot to send them back until the very end of the 14-day window I had to return them – oops. But once I dropped them in the mail, I quickly got in touch with a Glasses.com rep through the online chat feature. She confirmed they hadn't set received the frames, but marked them in the system as returned anyway so I wouldn't be charged. Nice!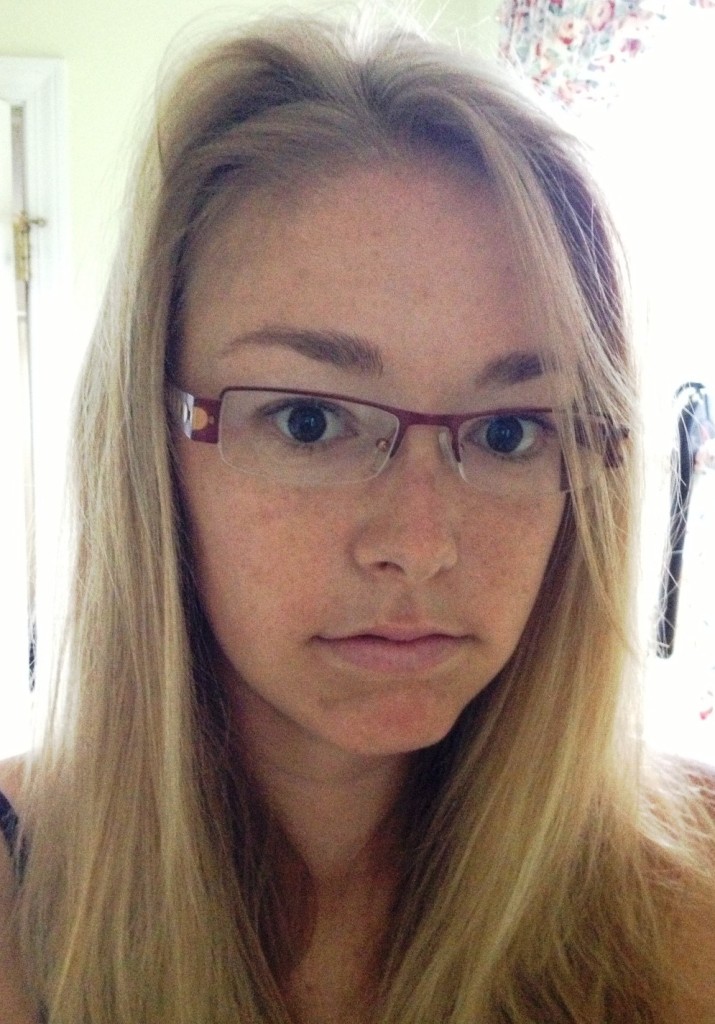 I was skeptical of what I'd think about the experience of ordering glasses through an online retailer as opposed to my traditional brick-and-mortar optician, but the variety of frames, ease of the transaction, try-on options, and pricing all impressed me. I'd 100% recommend Glasses.com and the in-home try-on to anyone looking to purchase new glasses!
Have you ever purchased glasses online?
What kind of glasses do you prefer?
If you need them, do you wear glasses out and about, or just around the house? I wear my contacts out and about!