Hartford Magazine October Launch with Hoffman Auto
This past Wednesday I was invited by my good friend Kat (of the Hartford Advocate) to attend the October issue launch party of Hartford Magazine.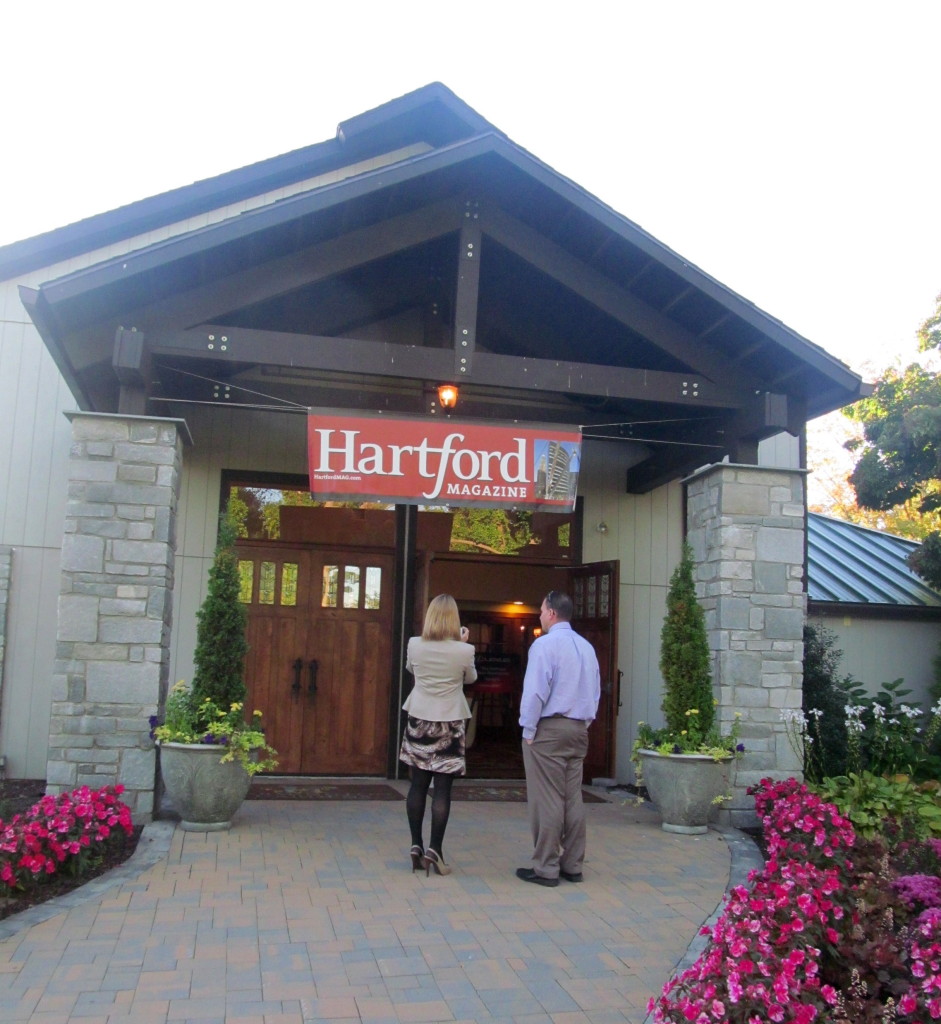 The event began promptly at 5:30PM at Farmington Gardens, a lovely event venue located in (obviously) Farmington, CT. Thankfully it was a fairly warm day so the patio was decked out in charming lights for guests' enjoyment.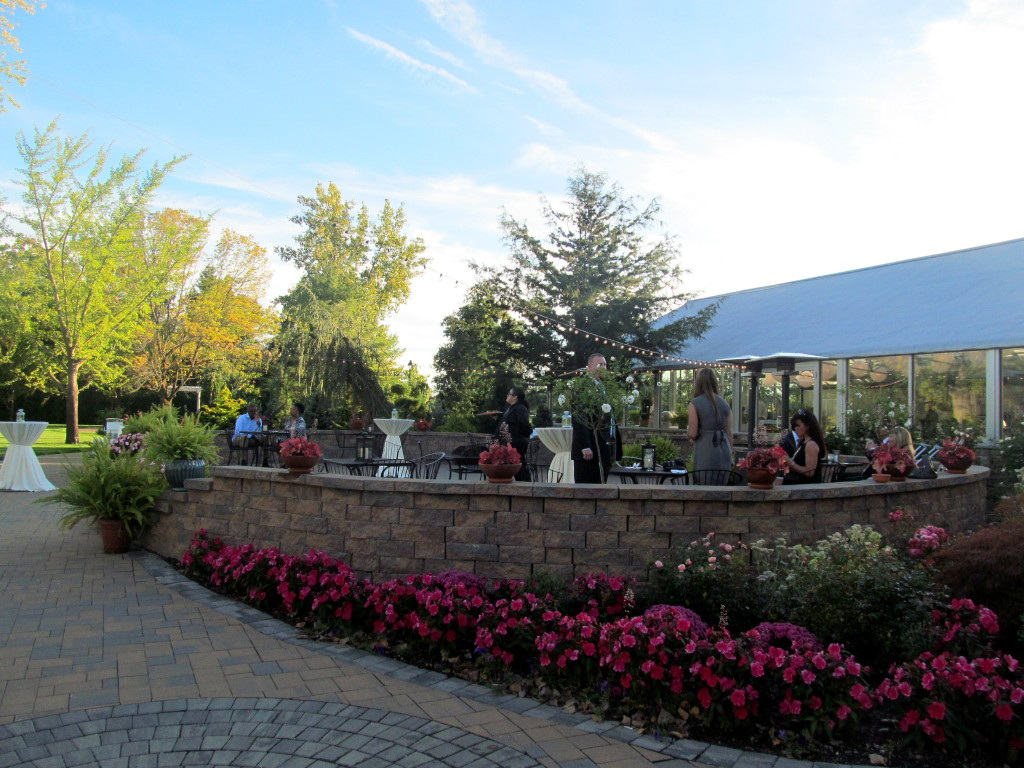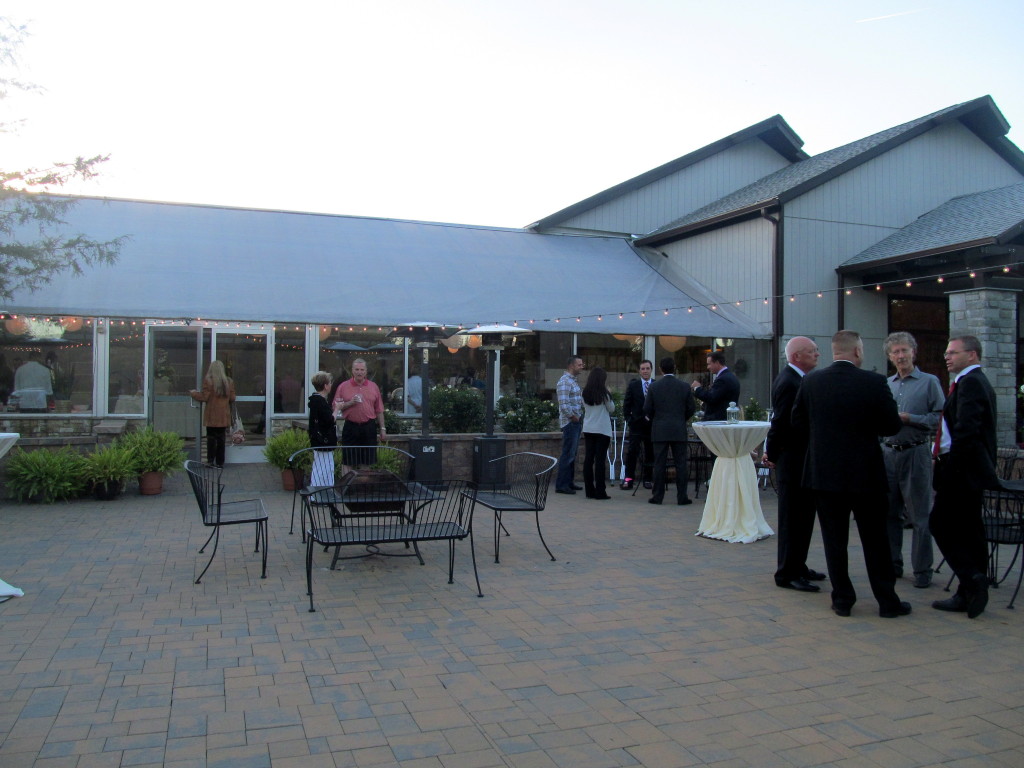 Hoffman Auto Group of East Hartford, West Simsbury, and New London was the prominent feature of the evening. Specifically, the new Lexus IS, which is the Lexus offering to the affordable luxury car trend. Side bar: I checked out the Hoffman Lexus dealership website, and they serve breakfast sandwiches named after each car. Awesome.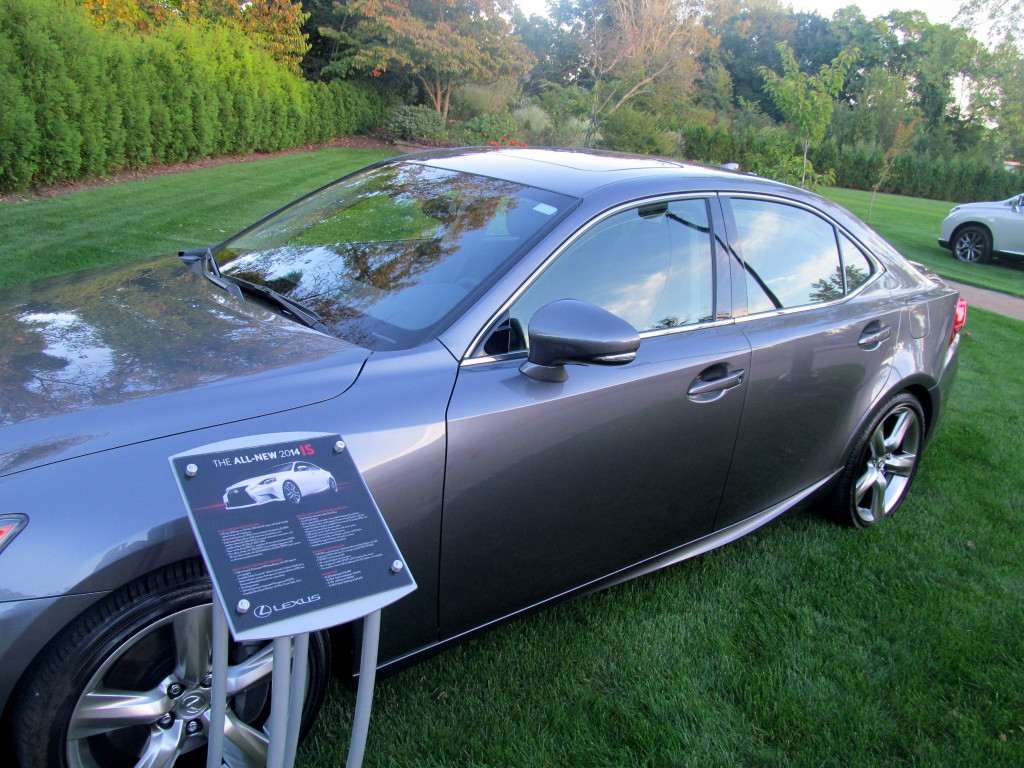 Kat was a big fan of the NY Giants and pumpkin soda tailgating setup. I sent a picture to her hubby of her posing next to it like Vanna White, with the caption, "All your favorite things!"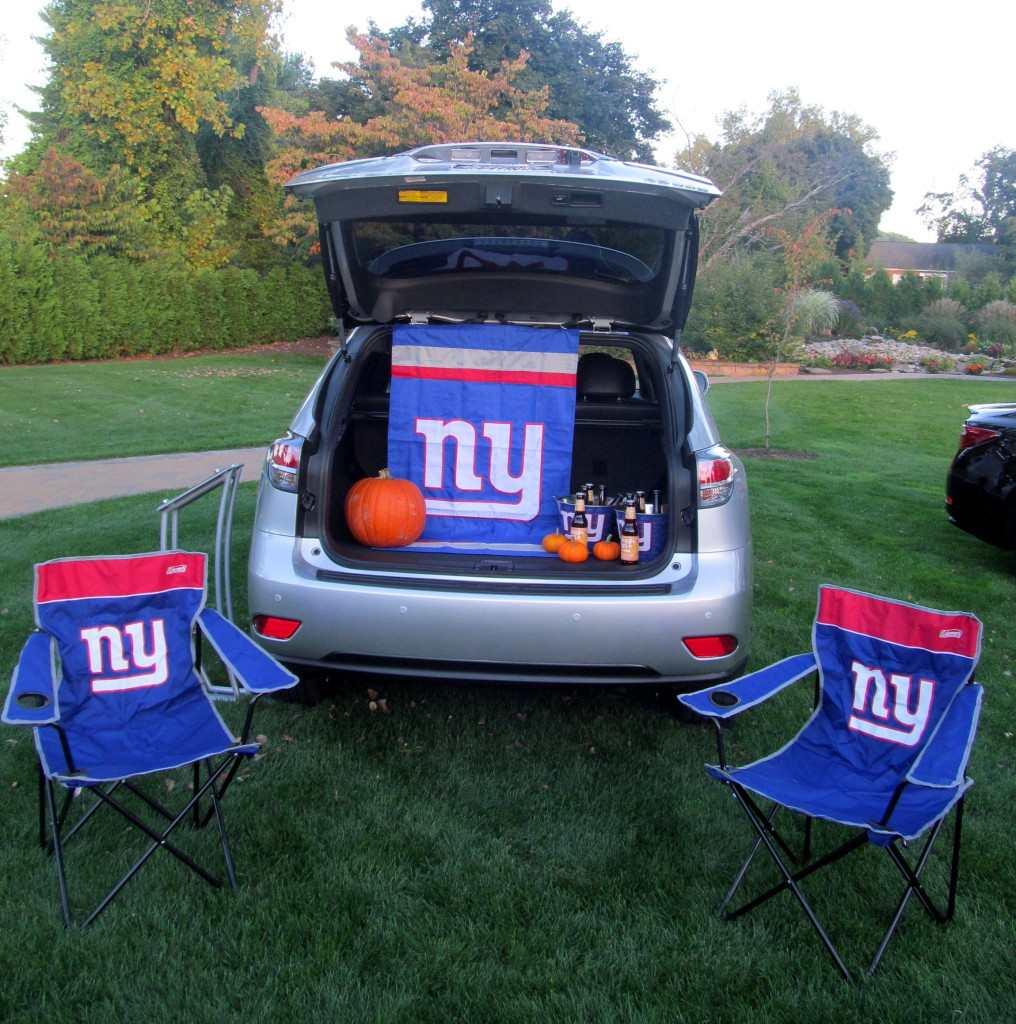 Each attendee received a sleek black Lexus umbrella and, if he or she test drove a car, a set of whiskey rocks! I've always wanted them but not enough to take away from the short time I had at the event (Kat and I had plans after).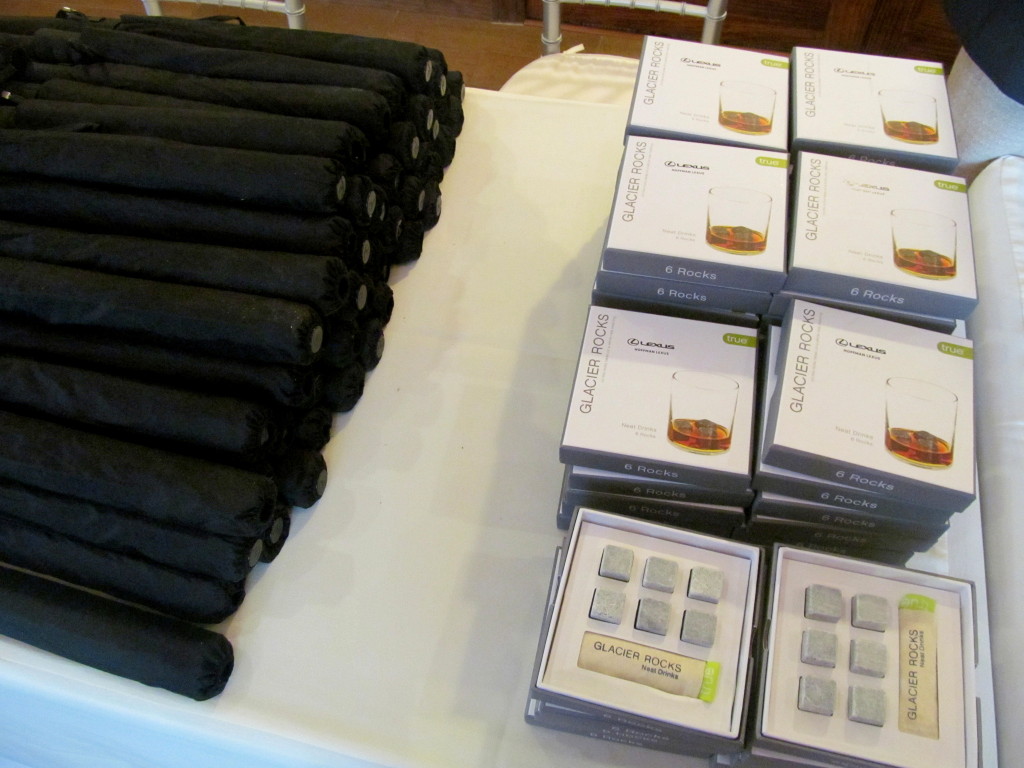 I was one of the first at the bar and, after making the faux paus of asking the bartenders if I could get a mixed drink in exchange for my wine/beer drink ticket plus $2, selected Copper Ridge Cabernet Sauvignon. As expected it was Copper Ridge and so for my second glass of wine (each guest got two drink tickets) I went with a Sauvignon Blanc that I can't recall the name of, but it wasn't Copper Ridge. Much better. Sorry, I'm a snob.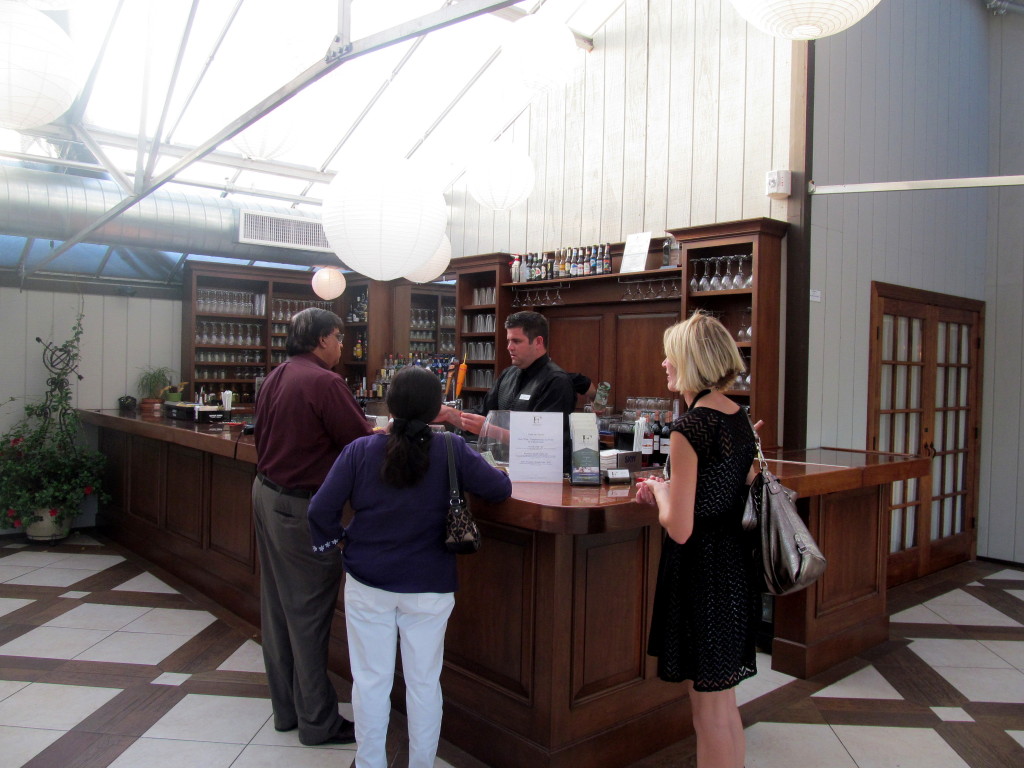 The event's indoor space, where the food was served (with the exception of passed appetizers, made available both inside and on the patio), was just as enchanting as the patio thanks to these beautiful lanterns, which reminded me of Barcelona.
There was far more food than I expected, and the stations were set up nice and far apart so that no one waiting at one station's line (not that there was ever a big line that I saw) could be confused as waiting for a different station.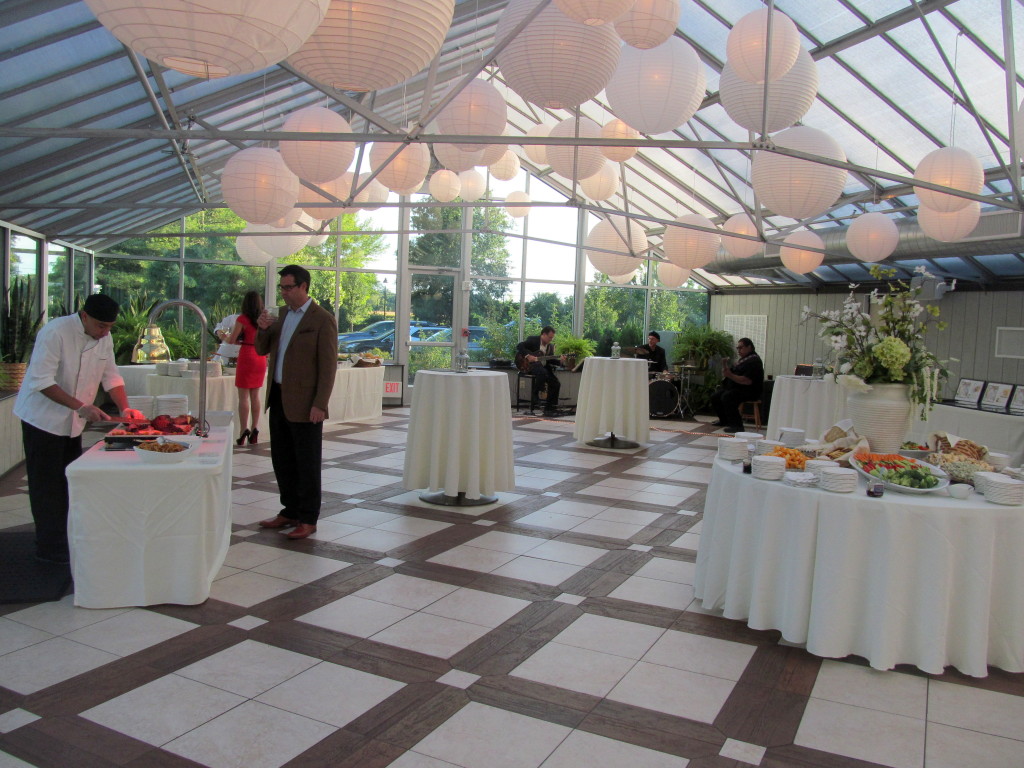 An excellent variety of food was served and I was impressed by the quality of all of it! Farmington Gardens definitely can make some delicious dishes.
Upon arrival I immediately assumed I'd have to be wary of how much I ate since there was so much food, but that couldn't have been farther from the truth. I was so busy chatting and networking that when I left, I was actually still hungry.
The chefs were very accommodating and one even made me a custom dish of every pasta station ingredient except the pasta. It was amazing and when my friend Kerry's significant other saw my plate, he rushed over to get one of his own!
While the temperatures were quite warm for a September night, I was glad that I'd decided to wear a sleeved Tracy Negoshian dress!
We spent some time outside, where I met Christan Miller, the Marketing Director of Hoffman Auto Group, as well as the Ad Director at Hartford Magazine, Michael Guinan! That was super exciting for me.
Passed apps included coconut shrimp with a fabulous sauce, bruschetta toasts, and my favorite, some sort of pork and mango mixture (sorry, worst description ever) on top of plantains!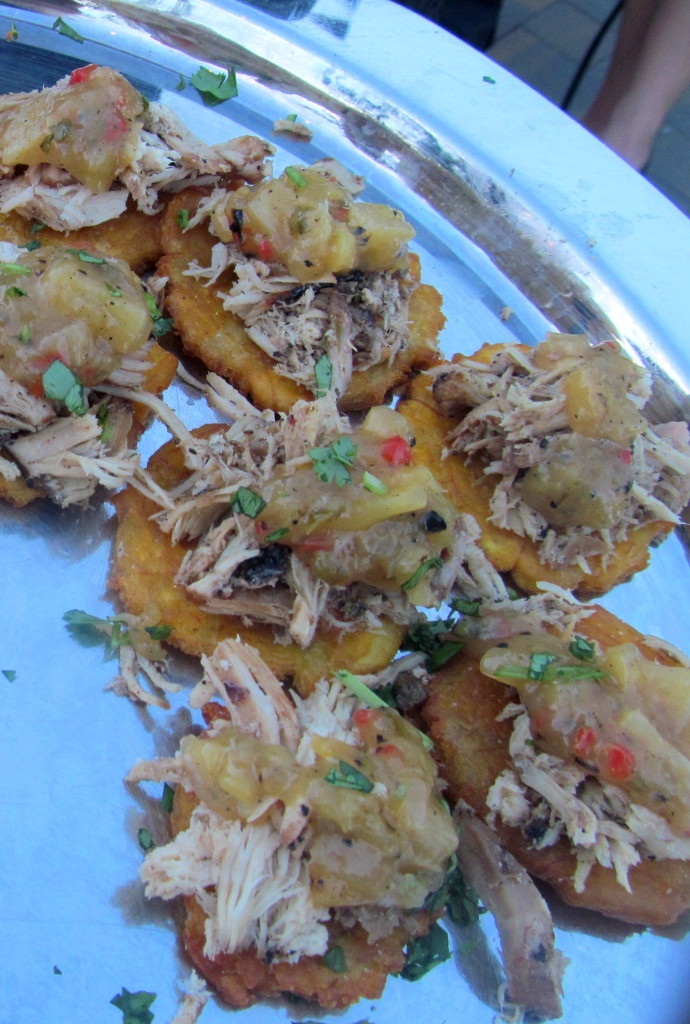 The evening's main event was the presentation of awards to Greater Hartford's best chefs.
Some award recipients included Billy Grant (chair of Taste of the Nation Hartford), Sean Farrell of Firebox, and Tyler Anderson (of Millwright's). On my way out I got to meet Billy! Such a nice guy and I was definitely a bit starstruck.
Right before the awards were given, I had the chance to chat with a Susan G. Komen executive about a Breast Cancer Awareness Month kick-off event happening this Thursday in Blueback Square. The Pink Party will feature music from Shaded Soul, a favorite band of mine at the Glastonbury Riverfront outdoor summer concerts, swag bags, a fashion show featuring models who happen to be breast cancer survivors. I will be out of town in Tennessee so plenty of ladies (and gents!) need to go live it up in my place this Thursday from 5-8pm!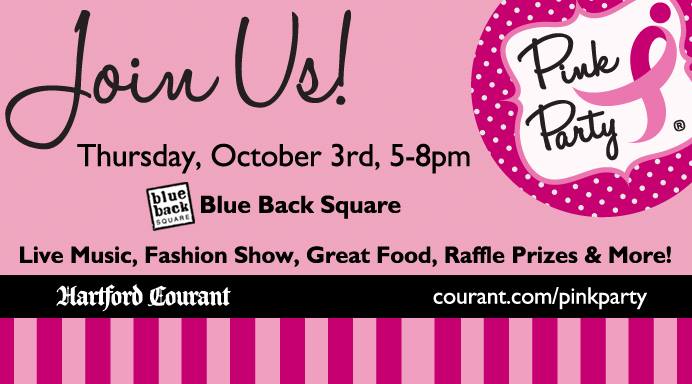 I recently found out that my pal Brent can now be seen tending bar at ON20. He's doing more than that though – he's revamping their beverage program! I know this because Kat and I ran into him at the launch party and had a chance to chat about his new position. He's got LOTS of great ideas for events, happy hour specials, and craft cocktails. I need to make a trip there – I've heard nothing but great things about both the food and the views.
It was a great evening and a thrill to connect with so many fabulous individuals from the Hartford food (and more!) scene. I am always grateful to Kat for including me in events.
Have you ever attended a networking-friendly event like this?
What is the best food you  have ever seen served at a work event?