Glastonbury Apple Harvest Festival 2013
Make sure you check Cait Plus Ate on Facebook to find out who won my Real Art Ways Oddball giveaway. I hope you'll consider attending – tickets are still available!
One great thing about a blog is the ability to look back at fun times of the past, especially if those fun times involve annual events. I have blogged about the Glastonbury Apple Harvest Festival twice previously – last year and the year before – but have never missed the festival since my first fall living in CT (2001). It's frankly just an adorable fall event and really gets attendees in the spirit! The timing is great – the foliage is lovely, it's not too cold out yet (hoodie/sweater weather!), and the autumn sun is often shining bright. Yes there have been some rainy years, but more often than not the Glastonbury Apple Harvest Festival (Apple Fest) fares well weather-wise.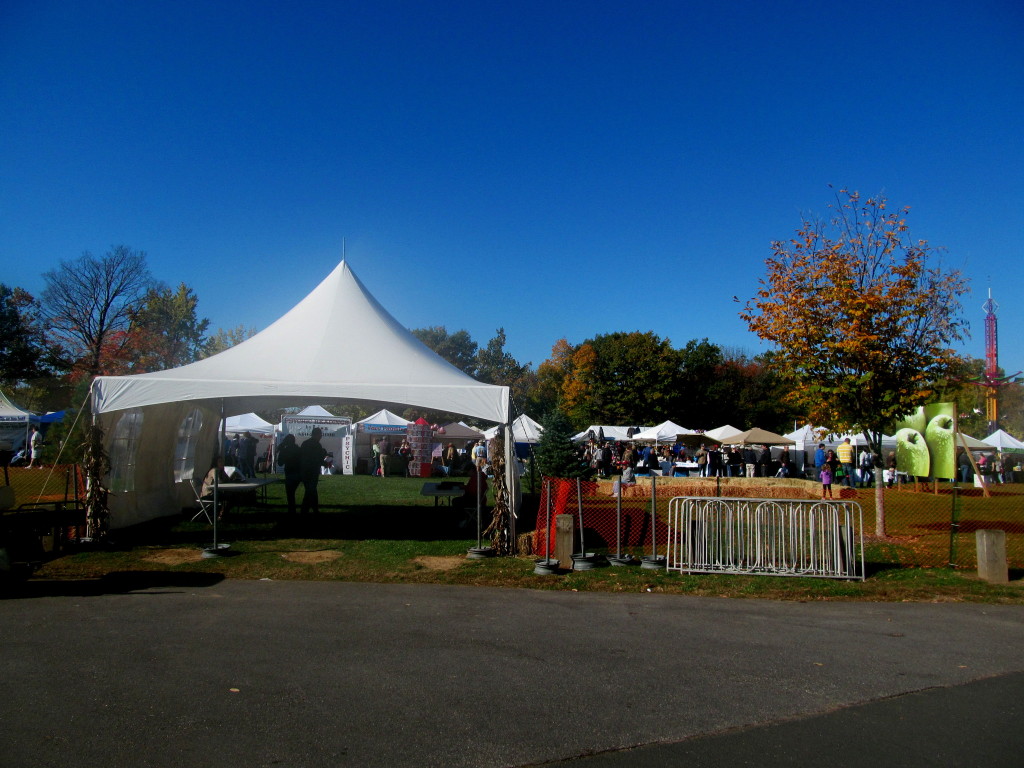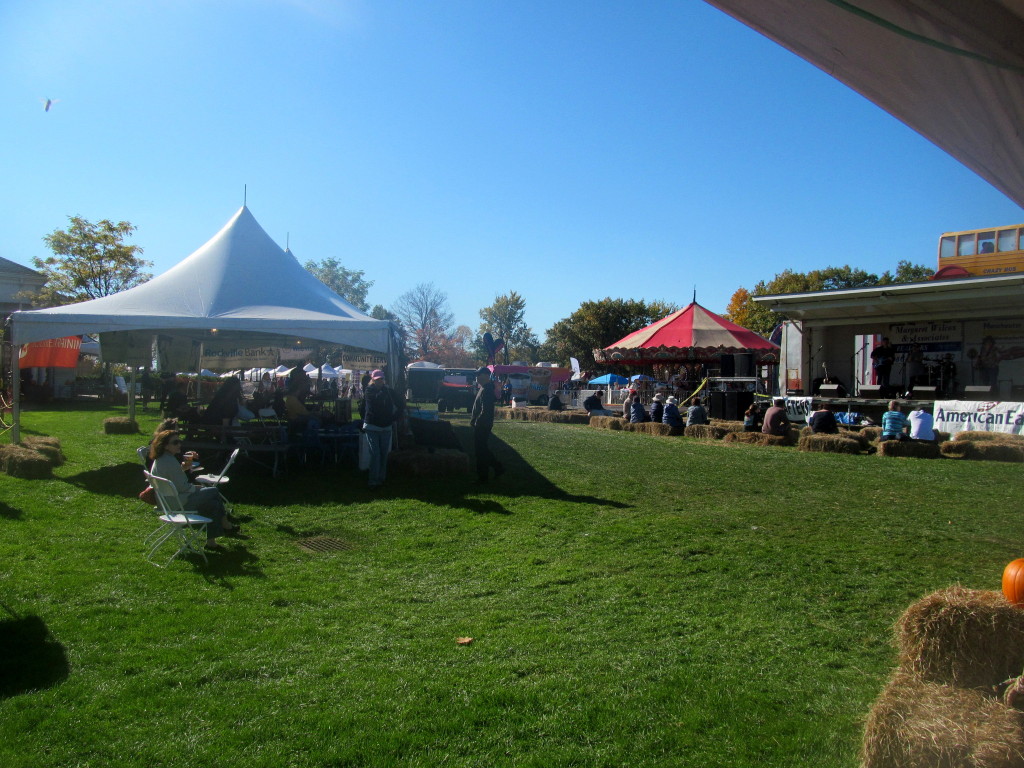 I was also asked to do something very special – be a judge of the brand-new Apple Get Your Jam On jam/jelly/chutney/butter competition. In the past the Applefest pie contest has seen dwindling entries, so the Chamber decided to try something new this year.
Unfortunately the contest did not get too many entries…so our judging duties didn't take too long. We sampled two entries from one contestant (an apple butter and an apple, onion, hot pepper chutney) and one entry from a second contestant (another apple butter). Next year the Chamber is considering just doing a general apple dish competition. Hopefully more dish type options will mean more entries.
Maria and I disagreed over which apple butter was better – I liked the one on the left the best because of its clovy spices, while Maria preferred the one on the right because it tasted more like apples (exactly why I didn't like it…too similar to plain old applesauce). But we both agreed the chutney was awesome. It had the perfect little kick to it and I even got to take it home! It has been killing it in my salad beasts – a great savory/sweet addition.
After my judging duties were complete I met up with Kat, Penelope, and some of her friends and their little girls. It was time for rides, food, and shopping! The three best parts of Applefest!
Penelope obviously stole the show fashion-wise in an adorable denim jacket, furry bear hat, and the mason jar onesie I got her in Tennessee. Sorry Kat, but your trendy beaded necklace didn't stand a chance 😉
Kat had a serious apple fritter hankering, and she only needed a few to quench the craving. Her hubby lucked out in that there were leftovers to bring home!
I'll be honest and say that I felt some anxiety while trying to search for a lunch. I promised myself I wouldn't pack a "safe" lunch because who goes to an autumn festival and doesn't buy lunch?! But I was also trying to find something not too heavy. But also something I could truly enjoy (so the boring grilled chicken kebabs were out…sorry Thai booths). But also…yeah, it was anxiety-provoking.
But I ended up settling on – and being very happy with – a giant pile of pulled pork and baked beans from Bear's Smokehouse of Windsor, CT. This $8 plate was more than worth the money and totally delicious. I could have finished the whole thing but would have been uncomfortably full, so I ate til I was satisfied and took some leftover pulled pork home (I added it to some chili a couple nights later and was sure glad at that moment that I'd saved it).
I also got the chance to do something "magical" (Kat's accurate words) – take Penelope on the carousel. Who cares if she cried every moment except when the carousel was moving? She had a blast. It was hilarious to watch her spot Kat in the crowd every time we went around, and then watch her little head follow her mommy til she went out of view.
I didn't go on any other rides because I'm cheap, but this year there were definitely more rides than ever before and also more DARING rides. Some of them you couldn't have paid me to go on! Kat can't wait to come back next year and bring her hubby so that he can take Penelope on the rides, especially since she'll be old enough to enjoy them more.
And of course, we shopped. And sampled! Many of the vendors are local food producers and they just love to give out samples. In that sense Applefest is bit of a mini farmers' market.
I had wonderful luck at the fantastic Sparkle Jewelry booth. These adorable bracelets (including a blatant Alex & Ani/Tory Burch combo knockoff) were only 3 for $20.
I also got someone a Christmas present at this amazing melted-down-bottle cheese board booth, but will say no more because by saying who the present is for, I will likely give away what it is.
Penelope had her first alpaca encounter, so THAT was pretty thrilling. Applefest is never short of farm animals.
Everywhere I looked I saw adorable crafts, and it was very hard not to spend all my cash. But that doesn't even mean much because a surprising amount of vendors were taking cards.
The only fail of the day was not being able to enter the beer garden, where Kat and I hoped to share a hard cider, since we had Penelope with us. Even newborns are not allowed to be near the alcohol!
Despite that tiny snafu we had a great day. Kat of course purchased a bag of apples to take home, and then we set off on our way.
Thank you so much to the Glastonbury Chamber of Commerce for inviting me to jam-judge! Another fantastic autumn event, just like every previoius year!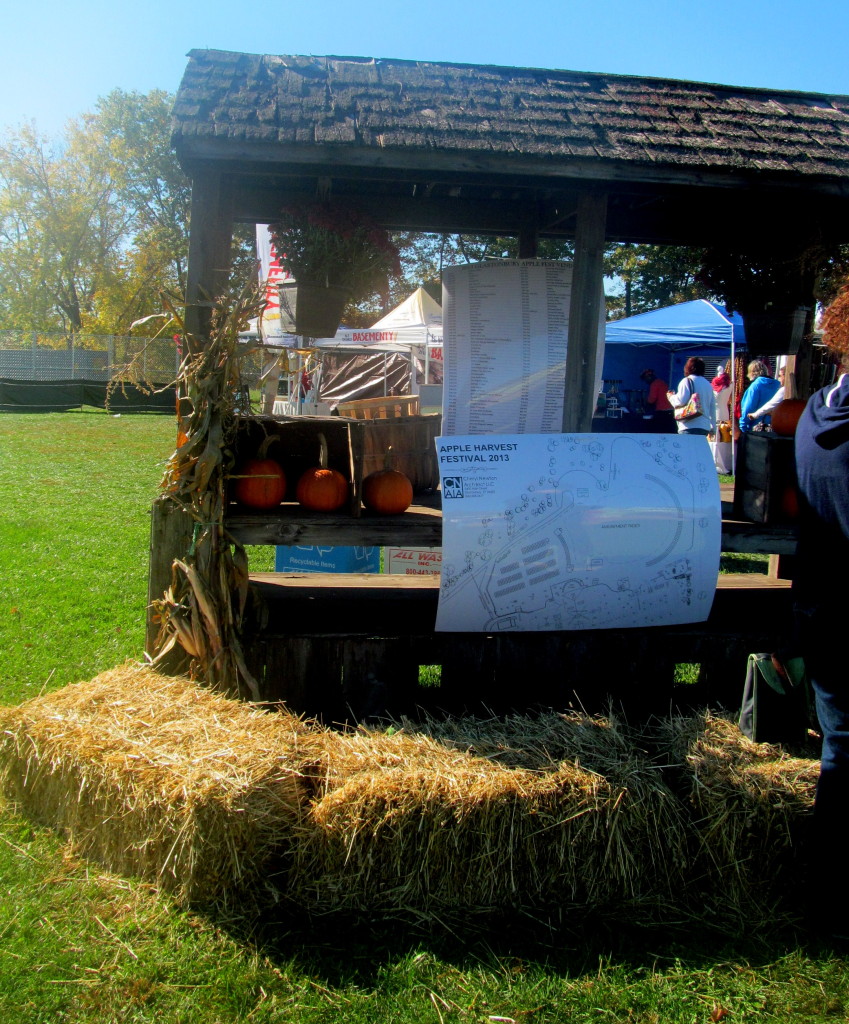 Are you a fan of apple-themed foods?
What's your favorite "fair food"?
Do you have a favorite autumn-themed local event?