Real Art Ways Oddball Halloween 2013
I received complimentary admission to this event. All opinions of my experience are my own and this is not a sponsored post.
Okay I know it's November and we've all forgotten already that Halloween was less than a week ago. But hopefully this post, recapping an absolutely amazing and awe-inspiring Halloween event, will have you craving the holiday all over again (don't get mad at me when you realize it's still almost a year away).
You may recall my post (in which I gave away a pair of tickets) about the Real Art Ways Oddball Halloween event. Well now it's time to share tell you all about my wonderful experience! This event was like the Onyx Gatsby Ball in that the entire time I was completely lost in the moments of the evening. I could not believe that such a cool party was happening right in my backyard! Hartford certainly has it.
Real Art Ways had a very impressive bar. I was shocked when I ordered a Jack Daniels Manhattan and the bartender made one that included bitters. Lovely!
I attended the event with Kat, her husband, my friend Jeff, and Kat's friends Kara and Eric. Our group went for a Wizard of Oz theme!
Just like the NBMAA Museum After Dark party, EVERYONE dressed up. And man, some costumes were crazy! Check out the CT.com photo gallery (I'm in the very lats pic!) to see some of those – but here's one I captured with my cam.
Kat was very pleased with herself when she came up with a clever name for me, her, her hubby Mike, and Jeff. The boys happened to wear the same kind of hat and Kat and I were both witches. She dubbed us "Witches and Bros"…a-la Bitches and Hoes. Love it!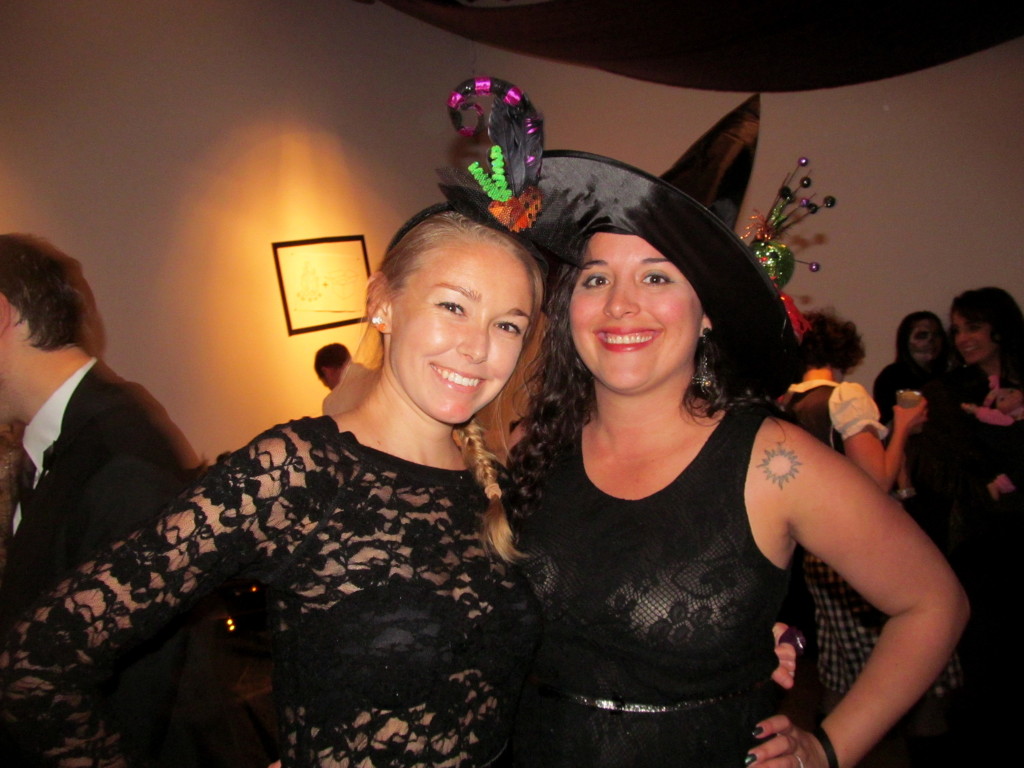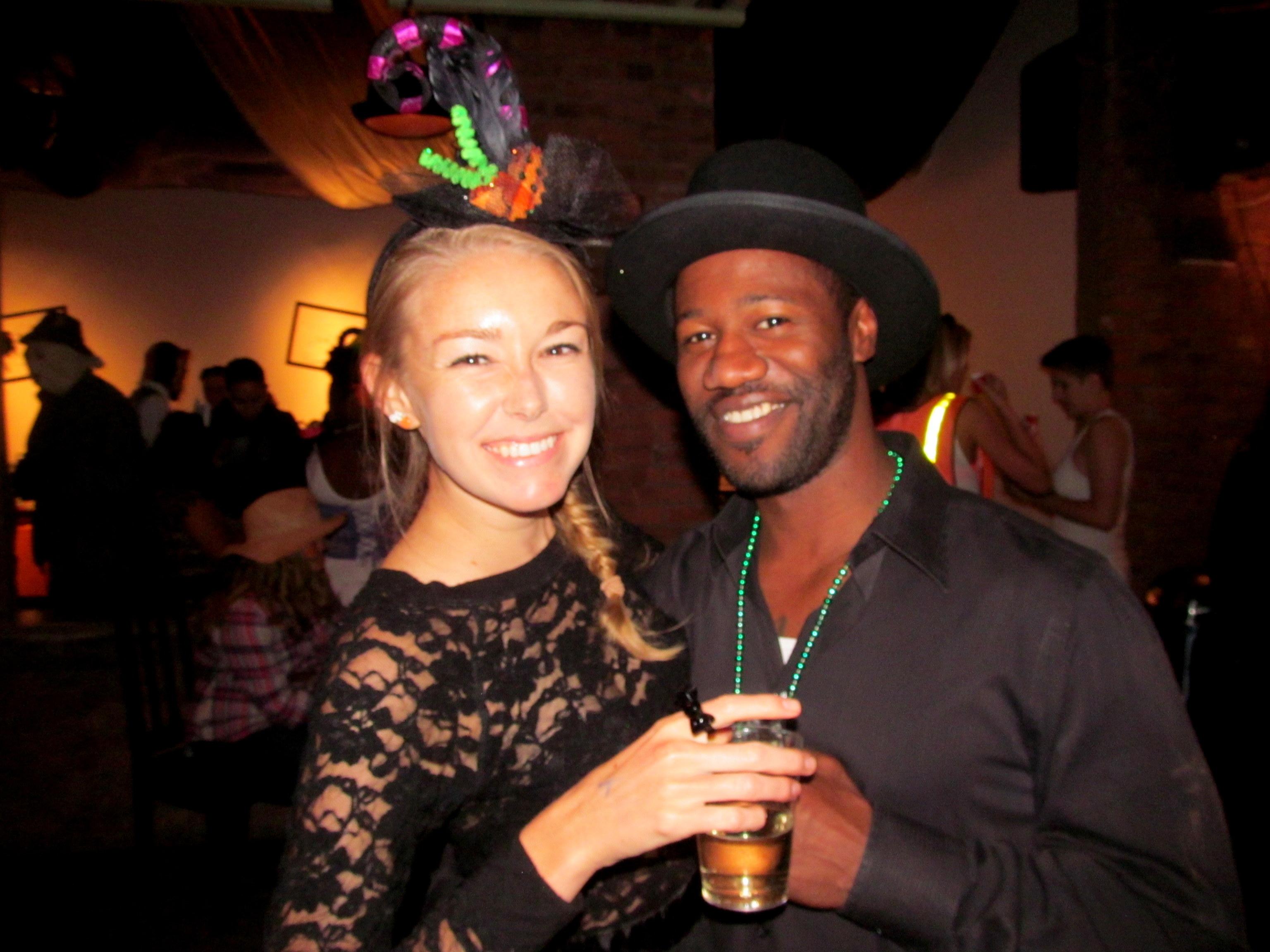 The food was INCREDIBLE. Some of the participating restaurants stuck with the Halloween theme, while others just served up plain old deliciousness. ON20 did both – candied beet and blood orange (they looked like your average gummies but tasted far better) and vegetarian sausage.
Republic went with a mad scientist theme…and took it to a whole new level! They used liquid nitrogen to make both a bourbon slushie-style cocktail and ice cream stuffed apples.
Republic doubled-up on cocktails and also served Apple Pie Moonshine in some tres-quaint red solo cups.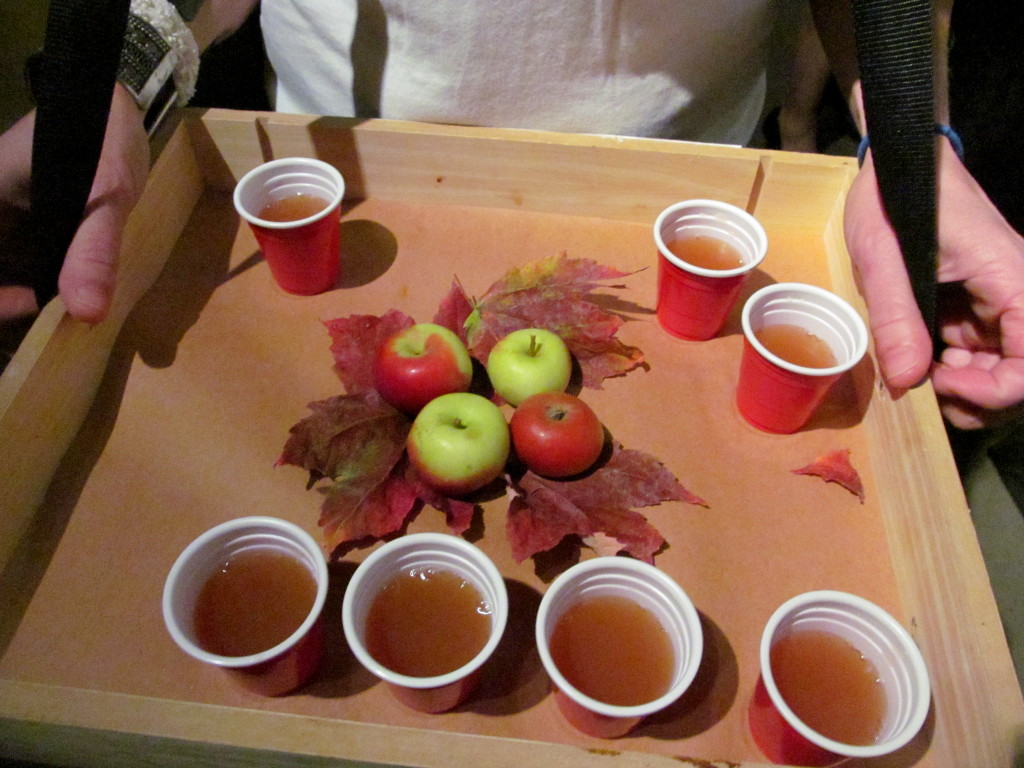 Max's Oyster Bar Executive Chef Scott Miller manned his booth dressed as Hulk Hogan. He showed off the strength of both his culinary and his creative muscles with gummy worm foodscapes, a severed-finger dessert, and bloody oyster vodka shooters.
I unfortunately didn't get any good photos of the amazing savory offerings from Pond House Cafe and Firebox, but I have nothing but good things to say about them. Pond House served a small bite that reminded me of the concept behind the "dinner gum" that turned Violet into a blueberry in Willy Wonka. It consisted of a piece of bread topped with meatloaf topped with mashed potato. Yes, truly a dinner in one bite! I lost count of how many I had. Firebox could not keep up with demand for their fabulous pulled pork sliders. I had a few and there seemed to constantly be a line of people waiting for the chef to put more out! He cooked as quickly as he could without sacrificing any flavor. As always I can't stand how big slider buns are compared to the meat that rests between them but when at an event with as much alcohol as there was, extra bread was welcome.
I ran into more friends throughout the evening, including some "Internet friends" I had yet to meet in person (here's looking at you Jason!)
My fave pictures of the evening come courtesy of someone else – Laschphoto. Real Art Ways offered two installations for portraits, and Kat is fascinated by giraffes so of course we went with the blue giraffe installation by Tao LaBossiere. Our group shots came out great!
Oddball was a fantastic event and Real Art Ways sure knows how to put on a party. I definitely am psyched to try one of their Creative Cocktail Hours soon! My only complaint is that there was not enough dancing. Other than that I am still in awe of the evening and it was a great way to celebrate Halloween. Bravo to Real Art Ways and the city of Hartford for making the holiday a (delicious) blast!
What did you dress up as for Halloween this year?
Do you go all-out on Halloween costumes, or do you tend to go with something simple?
Which food or drink looks best to you?
[Be sure to check out Friday's blog post about New Britain Museum of American Art events, and head to their Facebook page to like them and enter the giveaway for a pair of tickets to this Friday's Scotch vs Bourbon tasting! I'll be there!]