CONNetic Dance Nutcracker Ticket Giveaway!
Last holiday season I had the opportunity to see the Sunday matinee of CONNetic Dance's The Nutcracker: Suite & Spicy at Downtown Hartford's Wadsworth Atheneum. You can see my review here. Director/founder Carolyn Paine is a friend of mine as well as a huge part of Hartford's cultural scene. She is one of those awesome people like Chion Wolf who I see at almost every area event; she's on a mission to show the state that Hartford Has It. Well it's that time of year again…CONNetic Dance will be performing The Nutcracker: Suite & Spicy at the same venue this coming Friday 12/20 and Saturday 12/21 at 8PM, and Sunday 12/22 at 2PM. Tickets are $30 each and can be purchased here.
This year CONNetic is literally mixing things up by adding an official cocktail sponsor – Tanduay Asian Rum! You may recall that I am a fan (may or may not have had some last night, ice cold with a splash of sweet vermouth, not bad for a Monday). Tanduay will be pouring in the lobby and the program will have special recipes developed just for the show. Here's a preview!
And how cool is this…The Nutcracker: Suite & Spicy has a SUITE…the Hampton Inn & Suites, right over the bridge, in East Hartford. You can book a special suite rate of $89 the weekend of the show! That includes complimentary breakfast and a gym and indoor pool. Could be the makings of a fantastic no-driving-necessary post-show after-party, yes?
Until tonight (Tuesday 12/17) at 8PM, you can get tickets to Friday night's show 2 for 1 (that's $30 for two people – a steal). Just click here and act quickly before you lose your chance! You can also buy over the phone by calling 860-251-9194.
I won't be able to make this year's show because I'll be out of town (between NYC and Florida I'm a very busy lady starting 12/20) but Carolyn is once again offering one lucky Cait Plus Ate reader a pair of tickets to Friday or Saturday evening's show. Why not Sunday you ask? Because the Sunday matinee will double as an Ugly Sweater Christmas Party, complete with music by the Hartford Hot Several. So obviously, it's already almost sold out. If you want to go to that awesome show you better get your tickets now!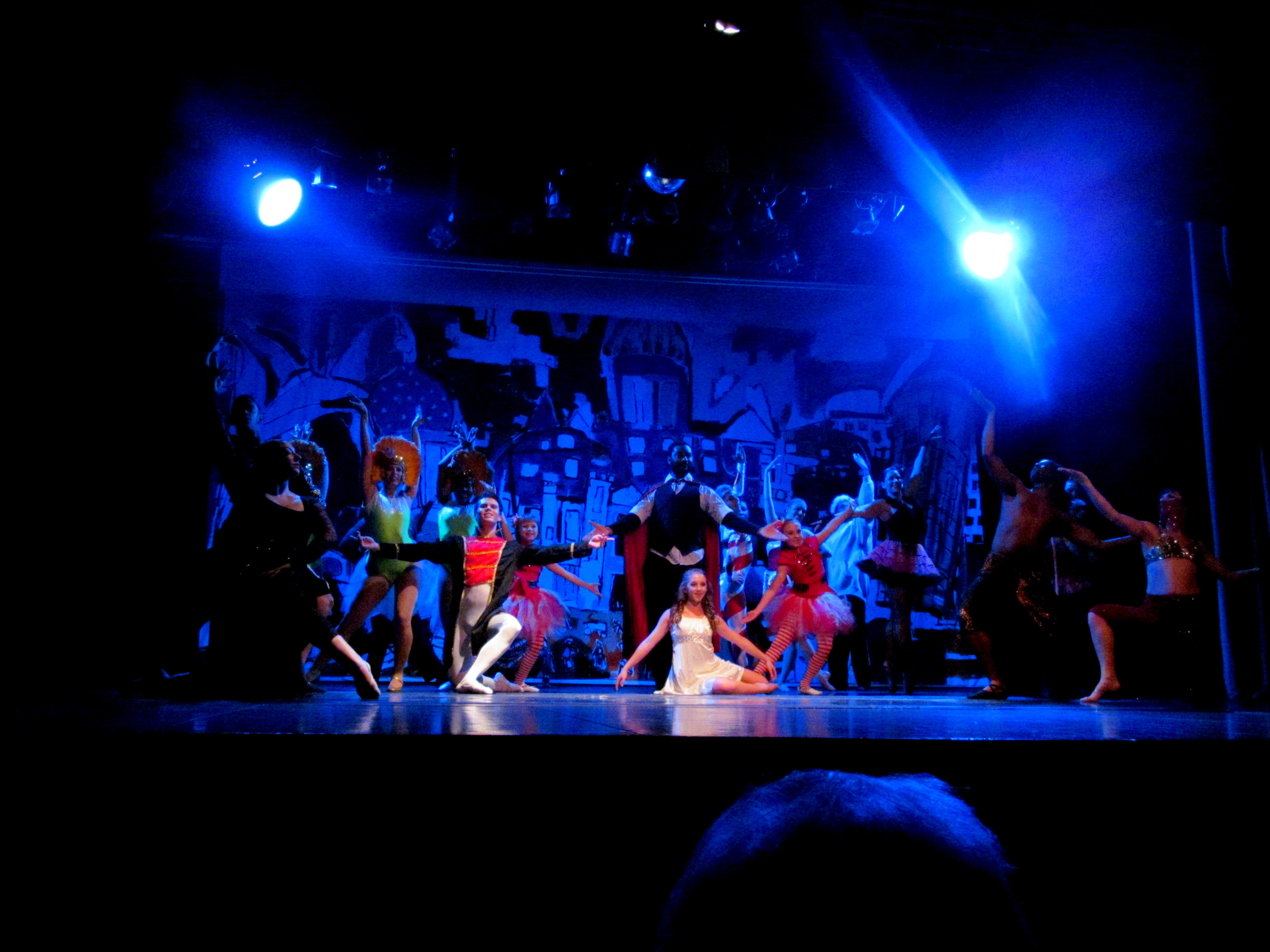 To enter the giveaway you have a few options, but you must leave a comment for each individual entry or multiples won't count. No purchase necessary – winner will be announced on Friday morning on the Cait Plus Ate Facebook. Entries close this Thursday 12/19 at 11:59PM. Entry methods are:
Comment on this post and tell me about your most memorable experience with The Nutcracker. (mandatory)
Like CONNetic Dance on Facebook and comment here saying you did.
Tweet "I entered to win a pair of tickets to @CONNeticDance Nutcracker from @CaitPlusAte! http://caitplusate.com/?p=11797" and comment here with the link to the tweet.
Good luck and remember if you don't win you can buy tickets here – and to be assured that if you don't win you can get the best deal, go ahead and buy 2-for-1 tickets to Friday's show by 8PM tonight!