Girl's Night Out at GEM
It occurred to me after hitting "publish" this morning that I could've made today the day for an April Fool's blog post. But those get old pretty quickly so I think I'd rather show this post to you guys today! 😉
Last Thursday I was invited to a Girl's Night Out event at GEM Kitchen & Lounge, a restaurant that was already on my Boston restaurant to-do list. Talk about convenient! And though I received an invite, the girly soiree was open to the public and even came with a free glass of bubbly or sangria, free blowouts and makeup tutorials, and a super awesome goodie bag!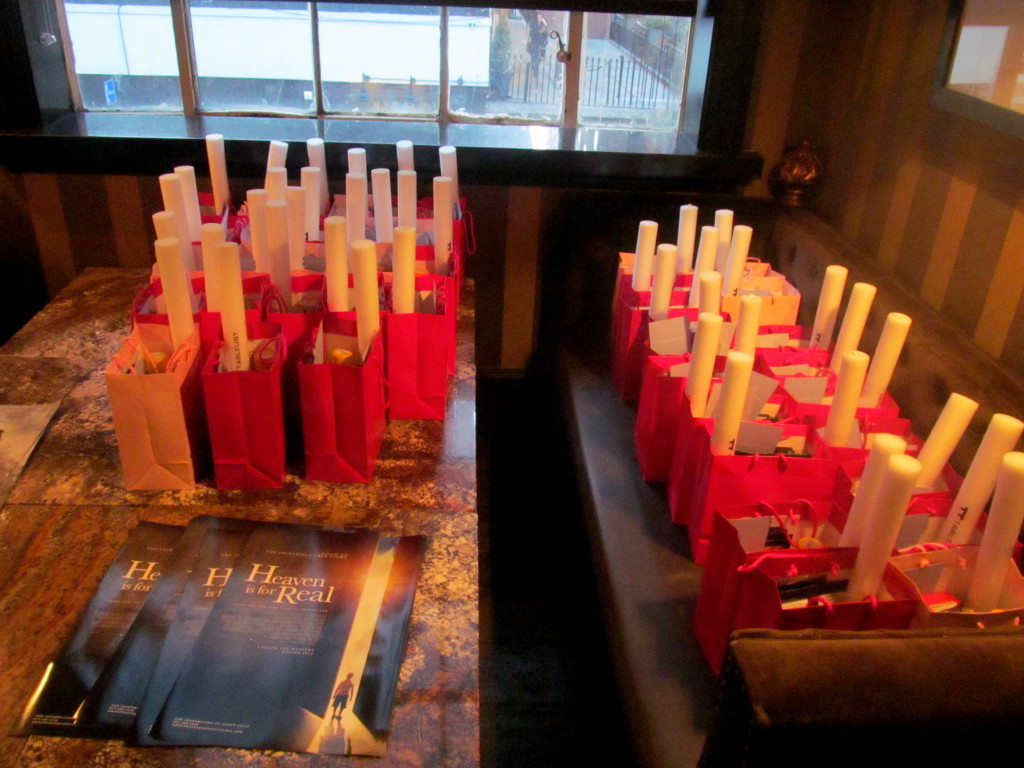 DJ Malyna O provided music and plenty of local Boston businesses came out to make it an evening to remember. My coworker Jeannie joined me and after we'd grabbed some bubbles, we decided to check out the vendor offerings while waiting for our turn for blow drys.
Once it was our turn to get our hair did we got settled in and the staff of Be Styled worked their magic on our hair. It was a pretty quick blow dry and dry styling, so I didn't like my look as much as the last one I got at Blo, but for a fast and free blow dry it certainly did the trick!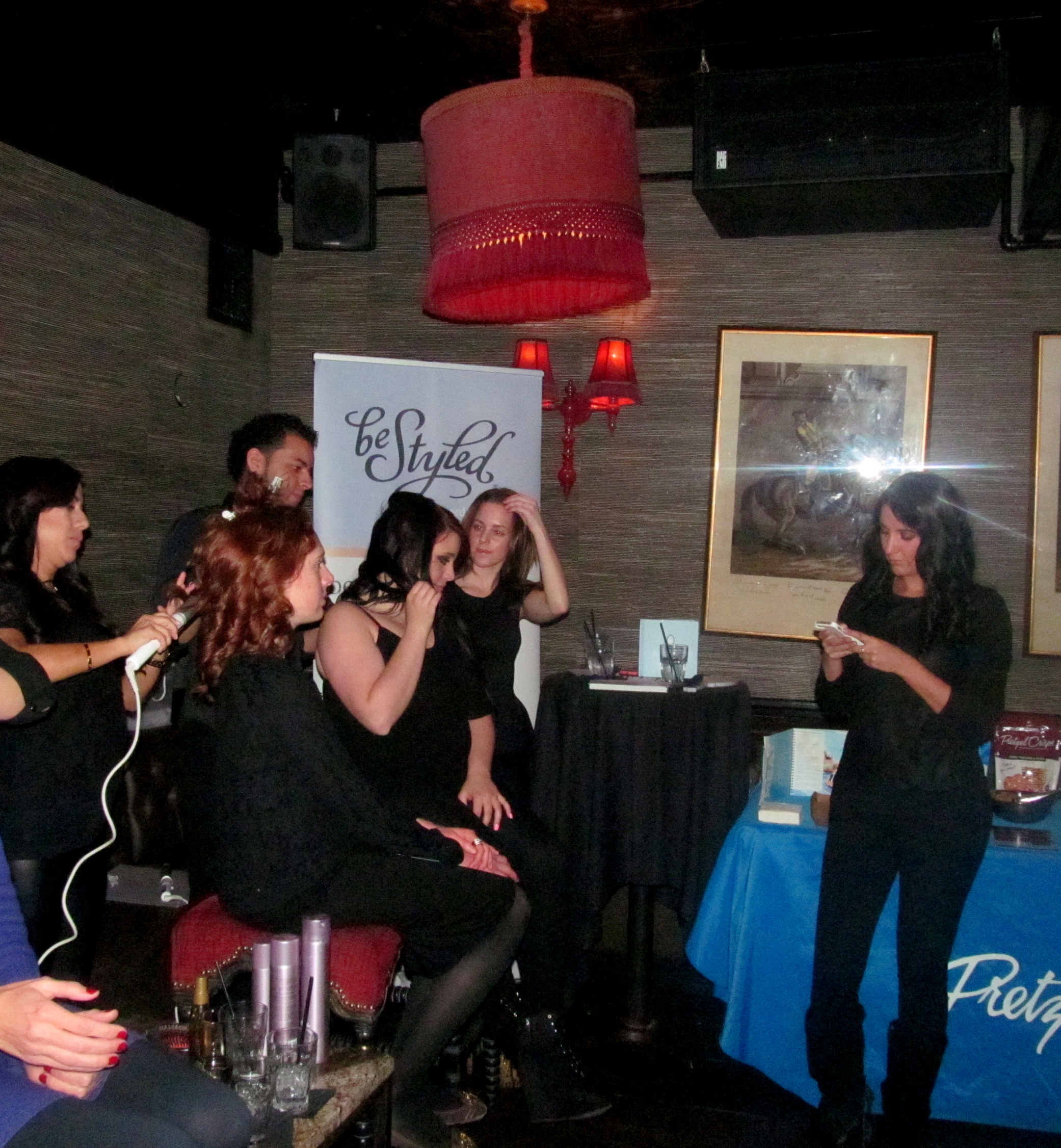 I received a $10 off coupon to Be Styled that expires 4/30, and I definitely want to make an effort to get over there to use it and try out the full experience. The salon sounds fabulous, complete with an iPad at every chair and rom-coms playing on loop!
We also stopped by the Bumble & Bumble booth to pick up mini goodie bags full of just their products! I've never tried them but Jeannie says they're great.
Once we were done at the Girl's Night Out portion of GEM we grabbed two seats at the bar so we could share an antipasti plate and drink wine. My red was delicious, but I ordered a Chianti and was given the wrong wine! Oh well, they poured me a more expensive red by accident so that's cool 😉 The food was delicious and included in my goodie bag was a coupon for a free app so I'll have to get back to GEM soon.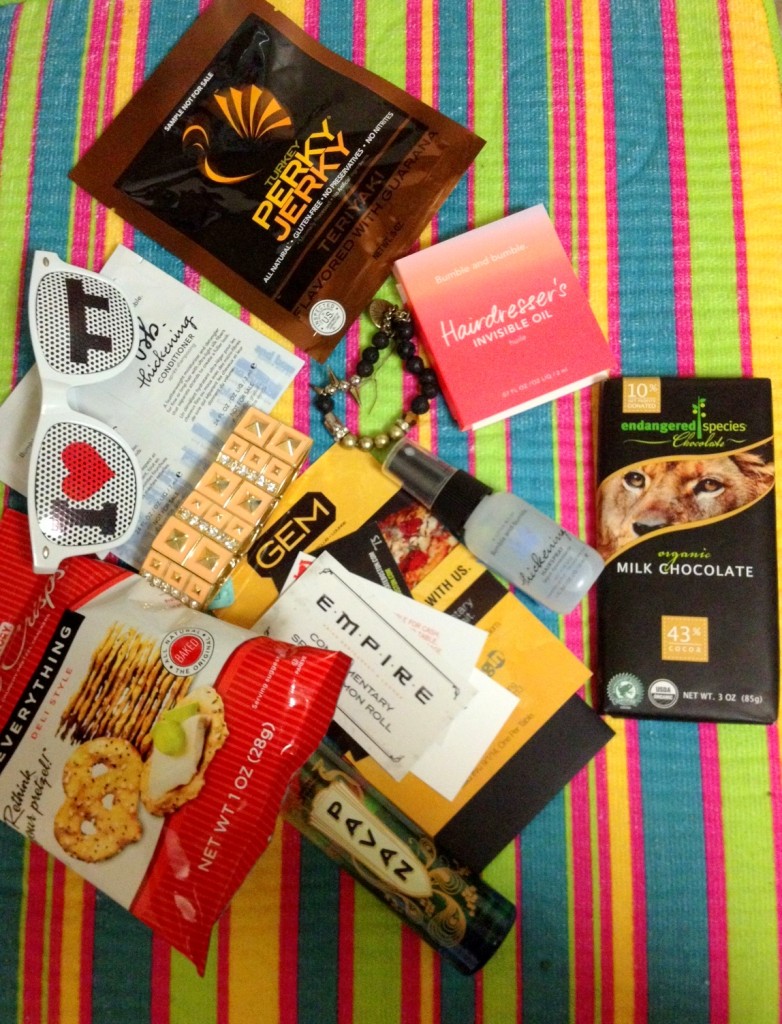 The goodie bag was super impressive! It contained both pretty sweet coupons and some sample products:
Jeannie and I both thought it was the perfect Thursday night and left GEM very satisfied. AND ready to hit the town with our fresh hair. Thank you to GEM for inviting me!
Have you ever attended a "girly" themed event?
What's the coolest goodie bag you've ever received?