Trade Em Up Tuesday: Quickie
Not much time to write but I'm in the writing mood (funny how that happens…Sunday I had plenty of time to write but wasn't in the mood). So let's do a quick Trade 'Em Up Tuesday – written last night between Mad Men viewing. Which, by the way, I would not trade.
I also would not trade…the wonderful dinner I made myself last night. I made Julie's Kale & Turkey Sausage Breakfast Casserole to have on hand for the week. It wasn't very pretty but it was delicious and really quite easy to put together. The only difficult part was waiting for it to finish cooking! Big ups to Julie for this one.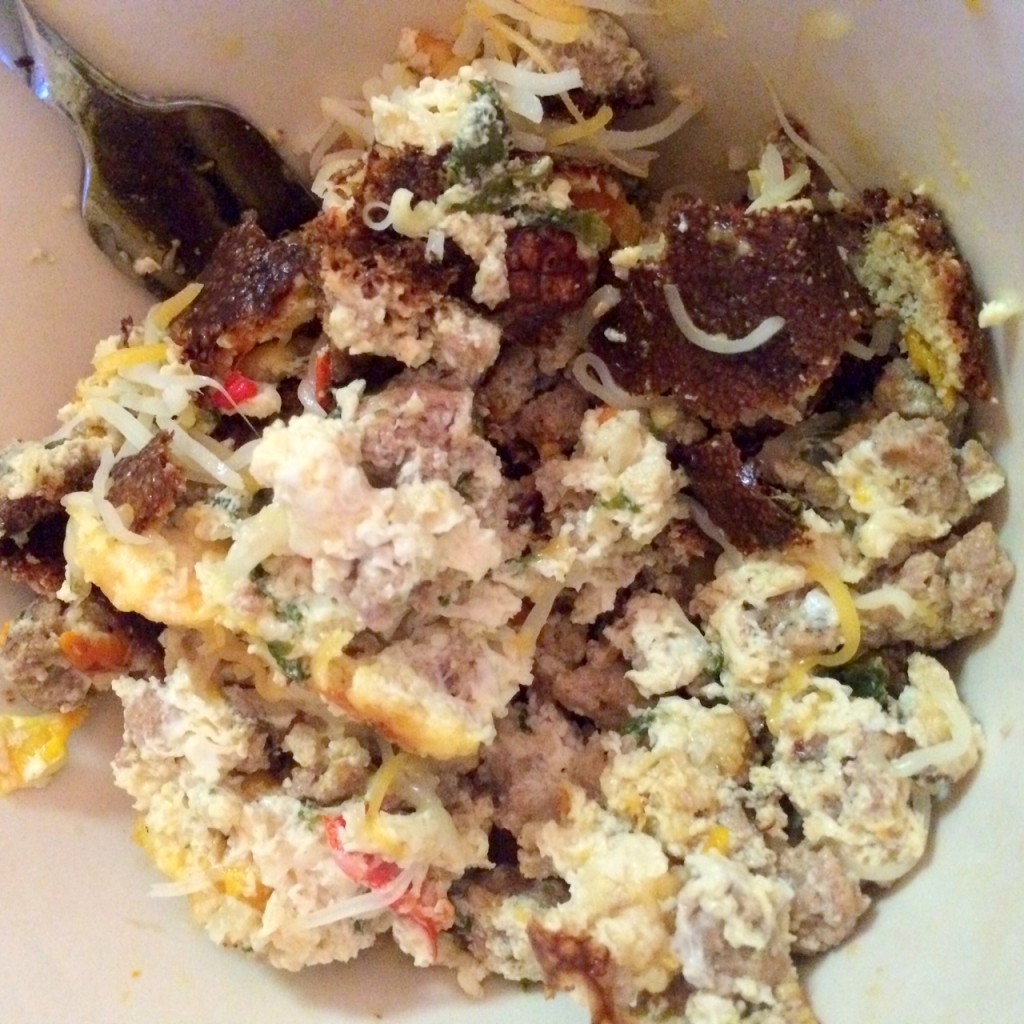 I would trade…FOMO. Ugh, it's so bad lately! I keep overextending myself with plans. I almost always have fun but I also sometimes wake up exhausted and know that I would have also had fun at home watching TV and coloring.
I would not trade…Parks and Recreation. Ah, speaking of TV, I've found a new show to binge-watch! It's freaking hilarious. My favorite character is probably Ron Swanson, with Tom Haverford as a close second. I was never an Aziz Ansari fan til I saw him in this. I'm also continuing loving allowing myself to spend a few hours on weekend days just watching Netflix. Something I've never let myself do in the past and it feels good.
I would not trade…my first FlyBarre class. I spent Easter with Emily, and our first activity was trying out our free first class at FlyBarre (part of FlyWheel) in the Pru. I can't say I liked it as much as Pure Barre. We barely used the barre itself and only used bands for one exercise, so it felt more like a pilates class with a weights portion. But there were a lot of upper body weights which I liked. The music was fantastic as well, and the instructor was very enthusiastic. Plus my abs are sore – and that never really happens. Like seriously it hurts to laugh or cough. So yes, FlyBarre is effective! But in terms of barre, I still think I prefer Pure Barre.
I would not trade…tater tot nachos. I mean, who would?
Lots of things to not trade, and few trades! I'd say that's a good sign.
What would you trade this week? How about not trade?
FOMO…how do you deal?