Venturing Out To Tempo Kitchen
The food and drinks in this post were provided by Tempo Kitchen. All opinions of the experience are my own. 
A couple of weeks ago, I had the chance to visit a restaurant that I probably would never have made it out to had I not been invited in – because I had to venture out to "the burbs" to get there. Not a typical move for me, since there are so many restaurants right in my backyard, easily accessible by foot or the T. But I wasn't going to turn down a night out at Waltham's recently renovated Tempo, especially when it involved spending time with friends!
Kelly and I met Matt and Dave there (after easily finding street parking – yay!) and began a meal of epic proportions. Tempo is currently featuring both food and cocktails made with DRINKmaple maple water, which is actually pure maple sap tapped directly from maple trees. I was confused at first, but a quick look at DRINKmaple's FAQs clarified for me that pine sap is the sticky stuff. Maple sap isn't sticky, thick, or gold-colored. It tastes like pure water, with a hint of maple flavor. And Tempo has been experimenting with adding it to menu items!
But I'm getting ahead of myself! We also enjoyed PLENTY of items from Tempo's regular menu, starting with beer bread with a pimento butter. I also ordered the 474, a perfect combo of Bulleit Rye, Carpano Antica Vermouth, and Barrel-Aged Cherry Bitters. So perfect in fact that I ordered a second one later.
We then tried enough starters to make a meal – maybe two! Thursday at Tempo is taco night (a nice change-up from every other restaurant's Taco Tuesday – because people eat affordable tacos on days other than Tuesday after all) so they sent out a couple of different types.
Other apps we sampled included…
Call me lame, but my favorite thing I ate all night was the kale "Caesar" salad with Parmesan crisps, beer bread croutons, lemon vinaigrette, and a 5-minute egg! I would never be able to return to Tempo and not order this!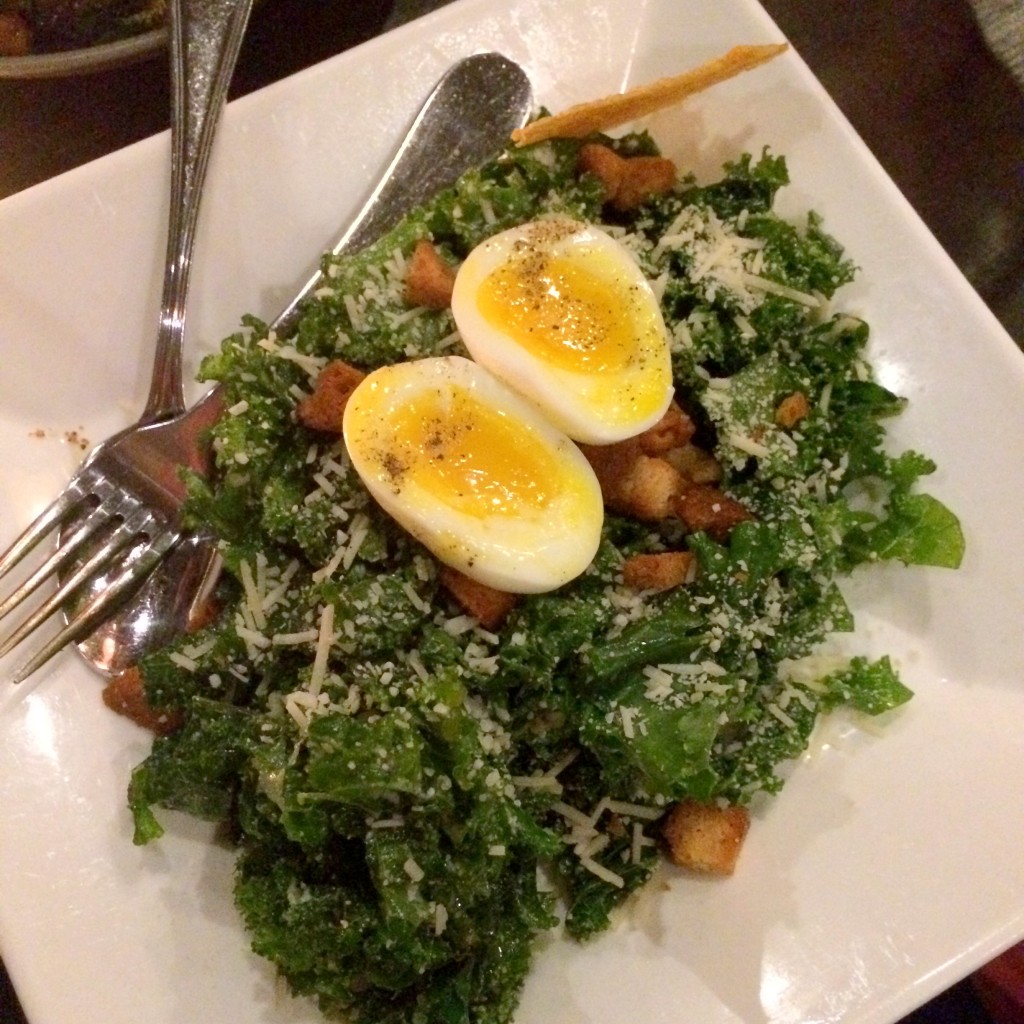 Before our entrees came (yes, there were still entrees), I selected a glass of white – a Sancerre.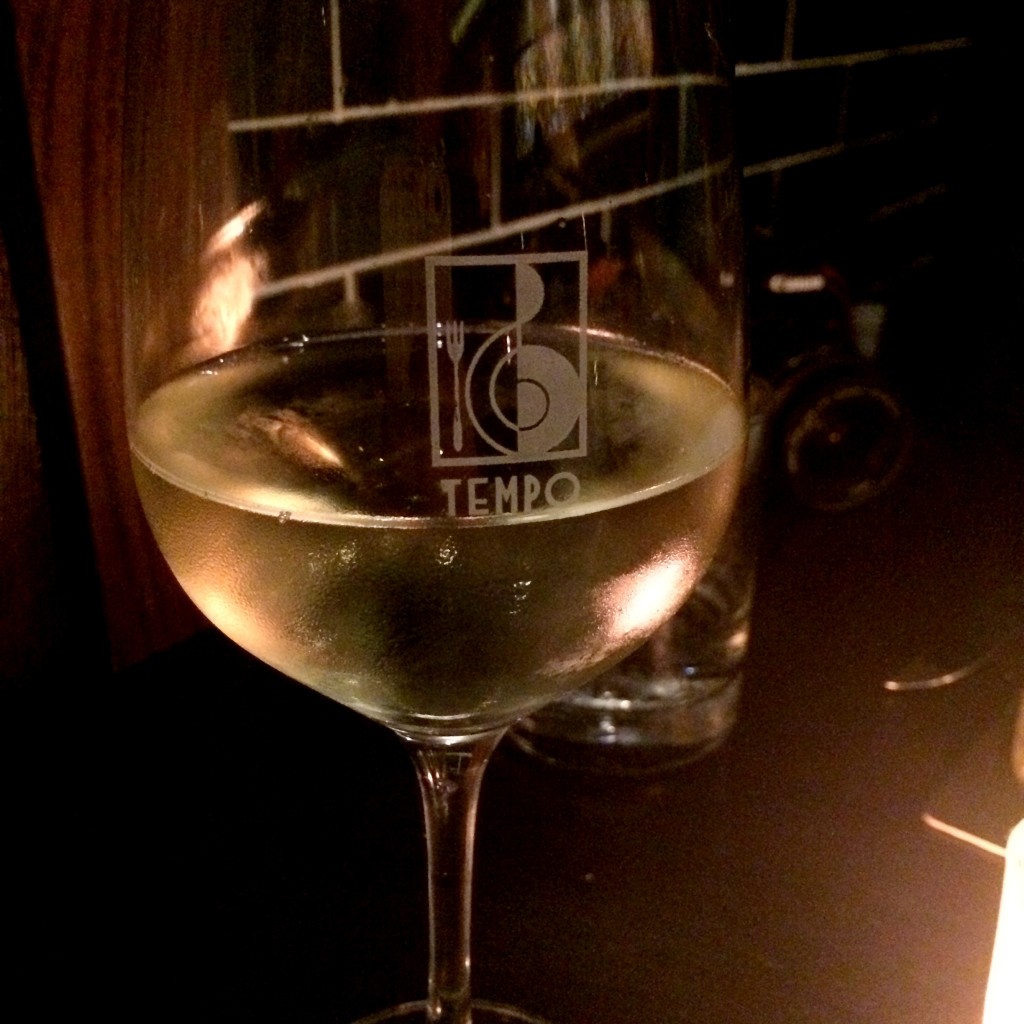 We each chose an entree – and of course ended up with a ton of leftovers. But I was sure to try a few bites of each. Twist my arm.
We didn't think we could eat any more, but turns out we can't turn down dessert.
Now you can understand why I felt like I had to roll myself home. The food was great and the service impressive. I really enjoyed Tempo and would highly recommend it to anyone! Thank you to everyone there, and to DRINKmaple, for providing my friends and I with a fantastic meal and a night we won't soon forget.
Which of the dishes we sampled would you be most interested in trying?
Have you ever tried maple water? What do you think of the concept?