Girls Night in Chestnut Hill Square
I'm so glad that Kaitlin moved to Boston in time for us to celebrate her birthday together! We spent late afternoon/evening of her special day at Chestnut Hill Square in the nearby suburb of Chestnut Hill.
The outing started with a trip to Francesca's to pick out a necklace and pair of earrings. As Kaitlin said in her recap post, having a girlfriend there for feedback made the daunting task of selecting from many options a bit easier.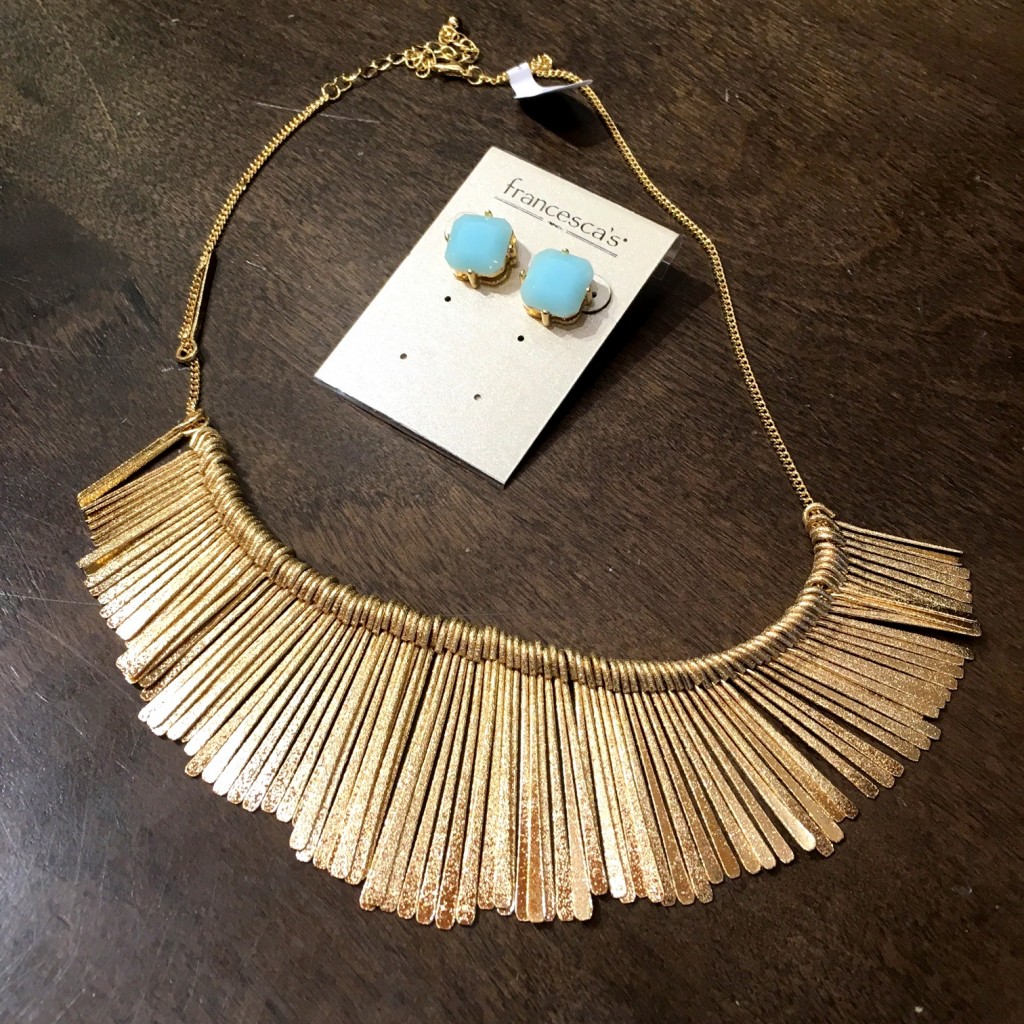 I've been looking for a new makeup pouch for travel purposes, and when I saw this one, I couldn't resist scooping it up!
Then we headed next door to the Dry Bar for blowouts. Kaitlin had her husband's after-holiday party to attend that night, and I had a birthday dinner for my boyfriend Jeff, so we both decided to get a little fancy!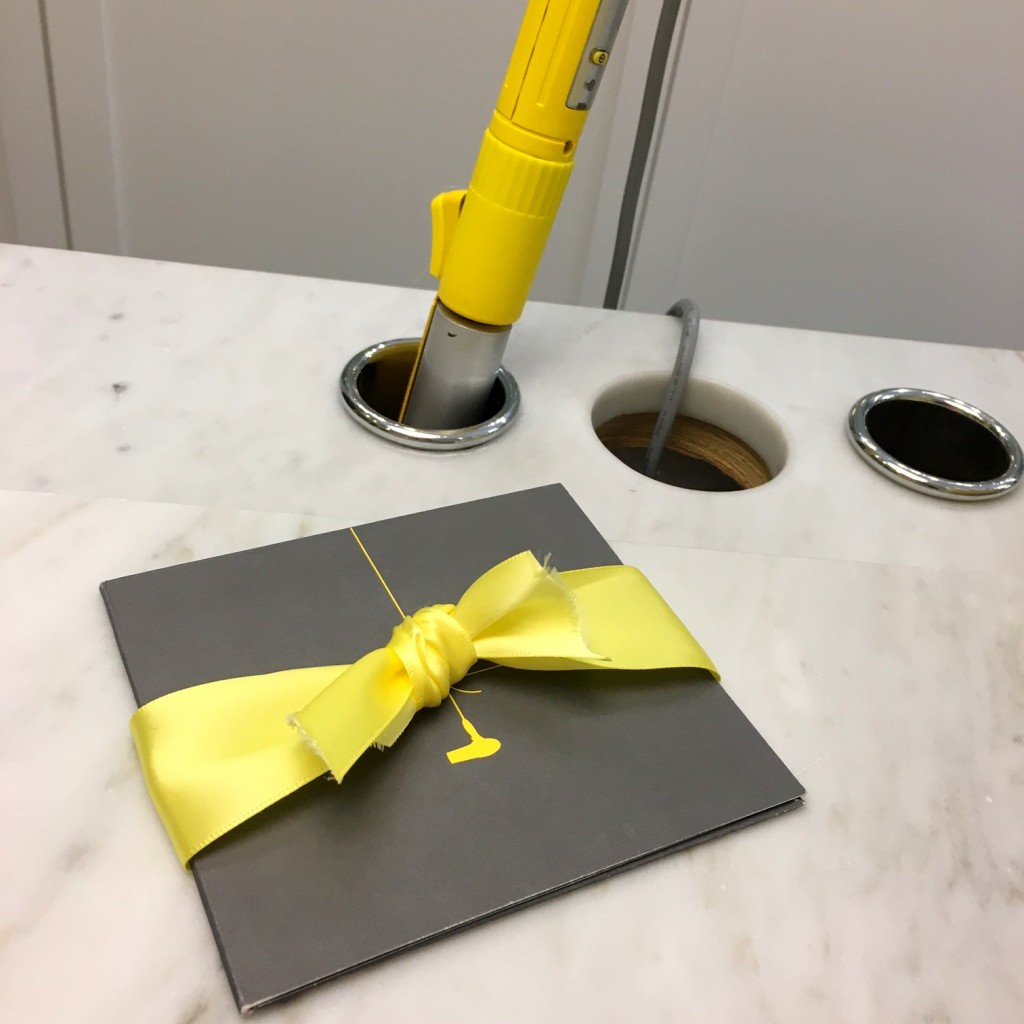 Dry Bar was hoppin' so much so that we were seated twenty minutes late for our appointments. But our stylists made quick time and we didn't end up running too late. I asked for the Cosmo; it seemed to come out a bit more like the Southern Comfort (big and voluminous) but I still enjoyed having such fancy curls and by the time I got to my dinner later on in the evening, they had fallen a bit and I received many compliments! One thing I wish I had known was the fact that Dry Bar in Chestnut Hill Square no longer offers sparkling wine due to town regulations. But you can still BYOB, so patrons, come prepared! Thankfully Wegman's is also right next door with plenty of sparkling wine in stock!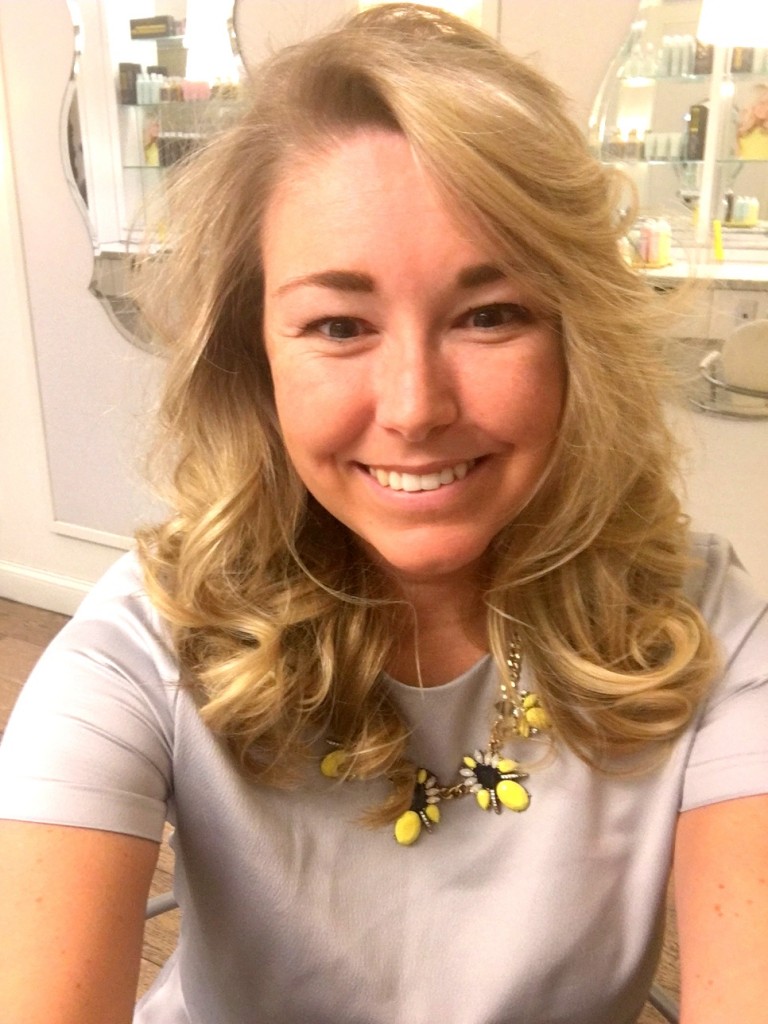 After our blow drys we jaunted across the street to Athleta for a quick visit. They're asking shoppers to pose for a Polaroid and declare their 2016 intentions. I have really been enjoying my weekend trips lately, so I went off that and decided to declare that my intention was to travel more! But when I'm still in town I plan to help Kaitlin with her intention – exploring Boston.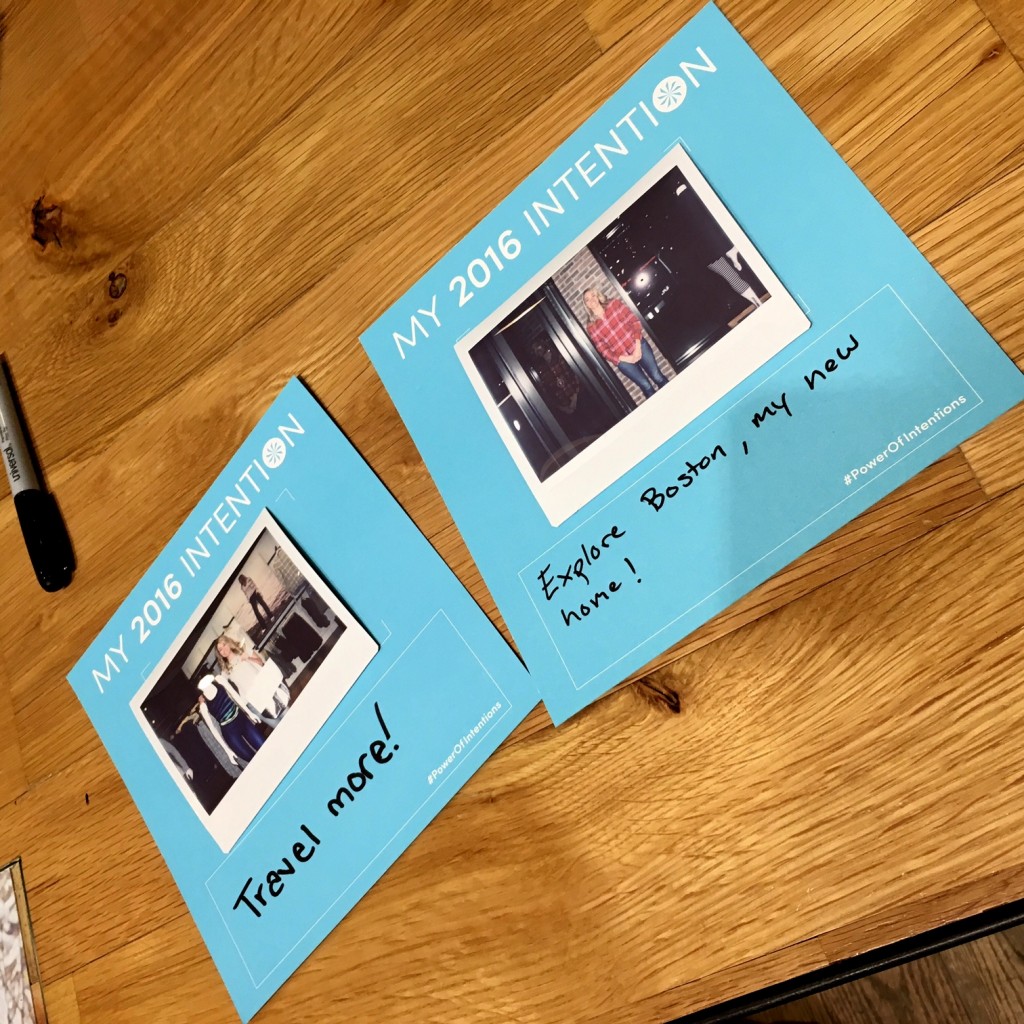 Our last stop was the always-enjoyable Seasons 52. At a blogger event I attended there a couple of months ago, we sampled a champagne that I remember loving, so I suggested we order that. Plus what better way to celebrate a friend's birthday than with bubbles?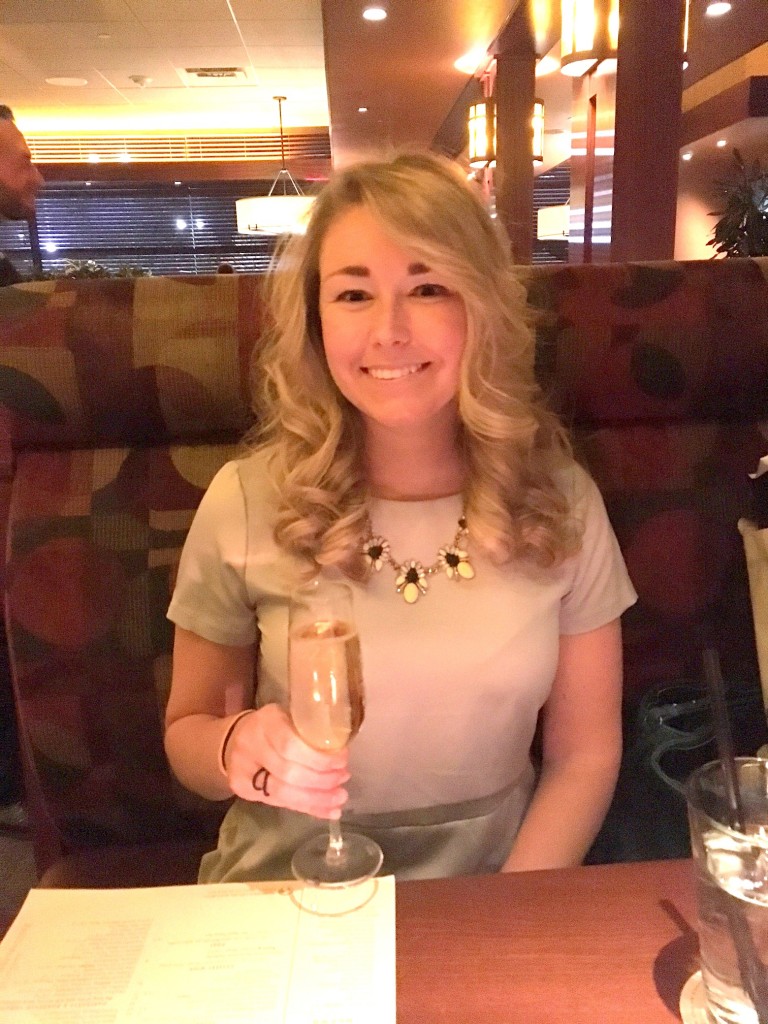 We weren't originally going to order food, but Kaitlin is gluten-free and I remembered from the same blogger event that Seasons 52 flatbreads actually taste even better with gluten-free dough! So I suggested we try one of those out. Kaitlin adores steak so we tried the steak, bleu cheese, and mushroom flatbread. As usual, it was perfect! I love how thin the crust was. Just filling enough to be a nice snack, but not so much that I didn't have room for my dinner later on.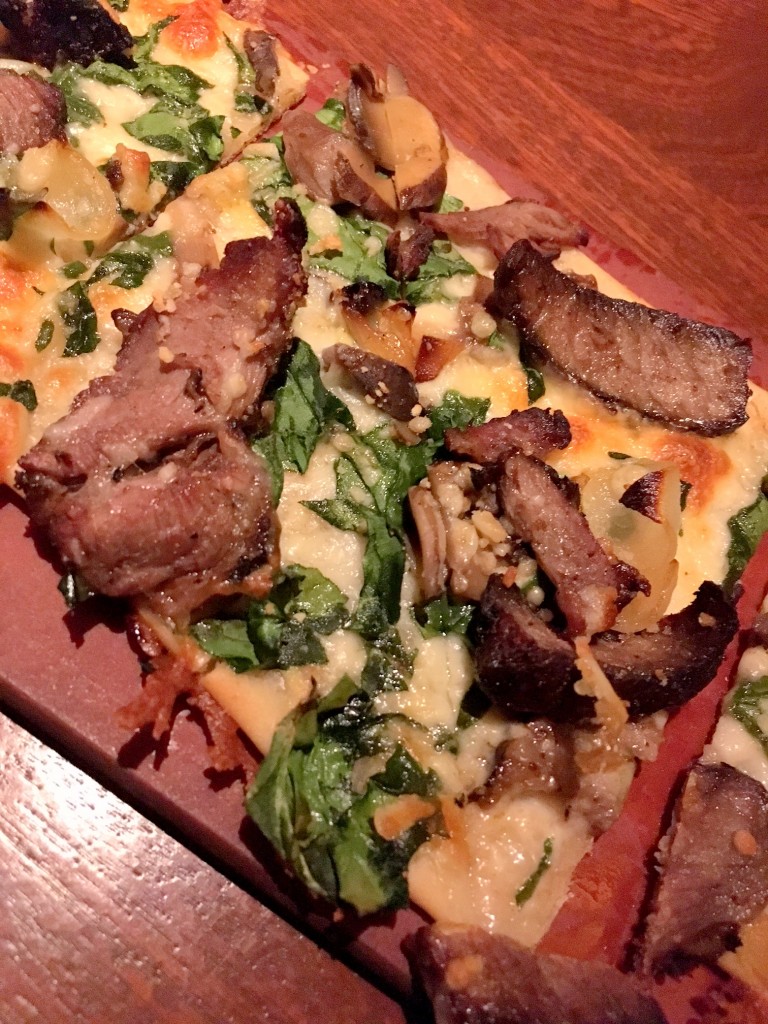 After closing out at Seasons 52, our girls night came to an end and we parted ways for dinner and later evening plans. I had a great time at Chestnut Hill Square and love that there is so much to do in one place. This is especially important to me in the winter! I'm already excited for my next trip back.
I received a complimentary experience in Chestnut Hill Square. All opinions in this post are my own.
Have you ever tried gluten-free flatbread?
What kind of blow dry do you prefer?