On a Lark at Gilded
Long-time readers of this blog will know I have a love affair with Newport, RI and make a point of visiting at least twice a year. Last November I took my first ever off-season trip, and found it to be an ideal time to visit. Restaurants are less crowded, but still bustling enough. Hotels are WAY cheaper. And there's something charming about a seaside town in the winter.
The November trip was my boyfriend Jeff's first ever visit to Newport, and he loved it. So I thought returning to there during his birthday weekend was the perfect way to celebrate his special day. But instead of the usual big-chain hotel, we stayed in a more special place – Gilded Hotel, one of two Lark Hotels Newport locations.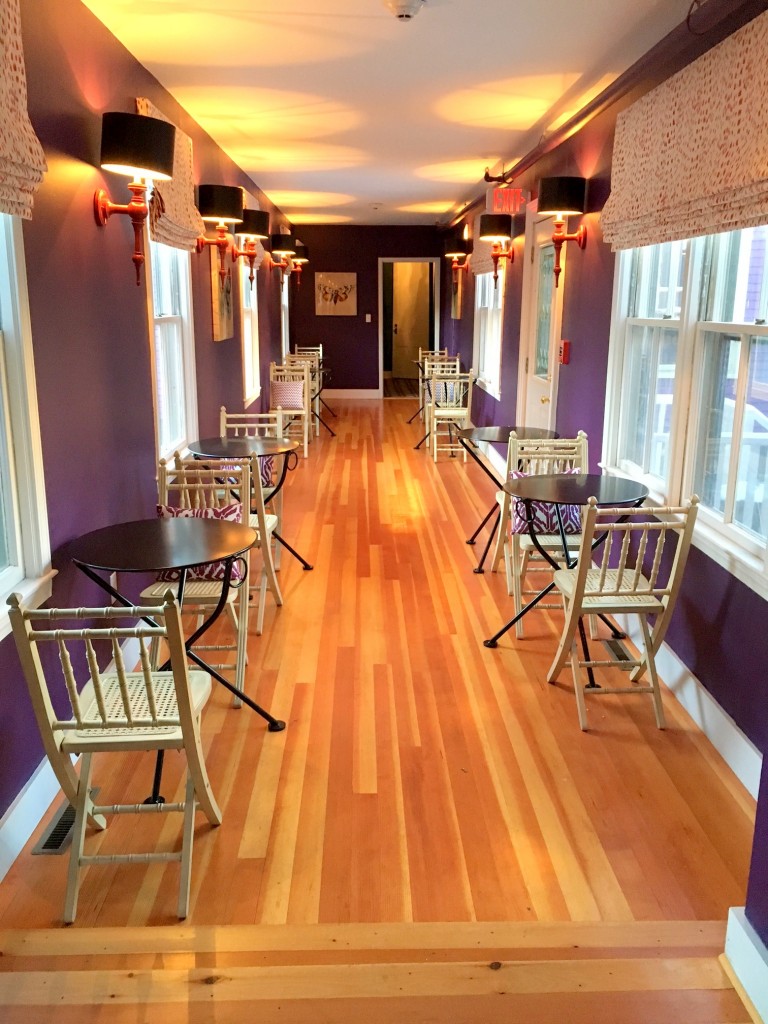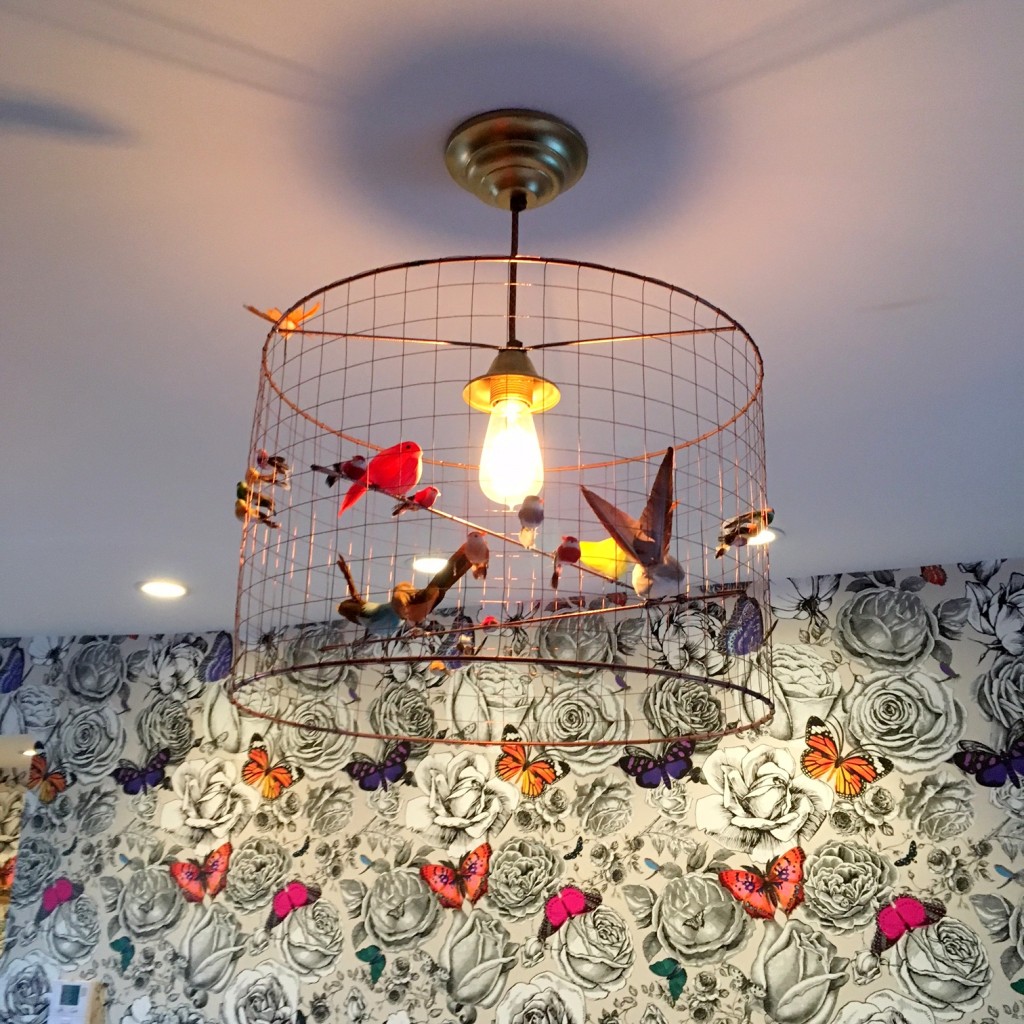 Lark is a collection of boutique hotels that "embrace the location they're in – but in playful, unexpected ways". I definitely felt like Gilded was playful, but also more like a bed and breakfast than a hotel. We arrived and were greeted by one of the two innkeepers, and our room included a hand-written note from both of them. Instead of a key card we got a key, as well as a key to the building itself, which is locked after 8PM.
The room was absolutely gorgeous! Aside from the fireplace, our King Deluxe Suite came with a king-sized bed, table and chairs, some fun snacks, a corkscrew and wine glasses, a desk, and more.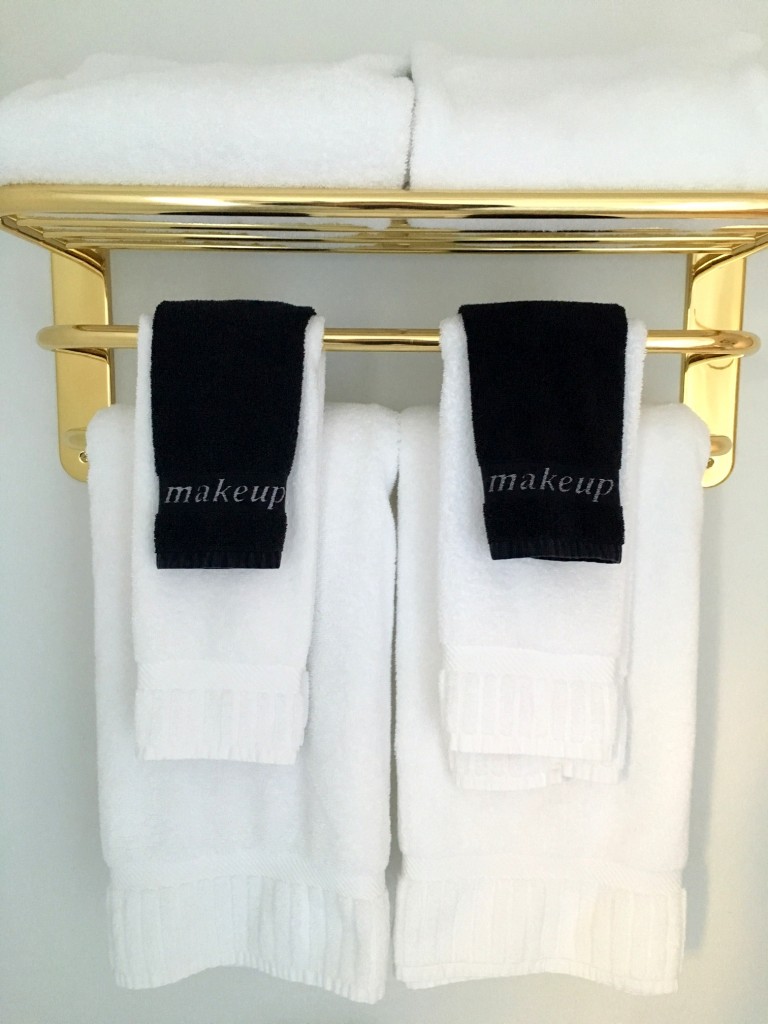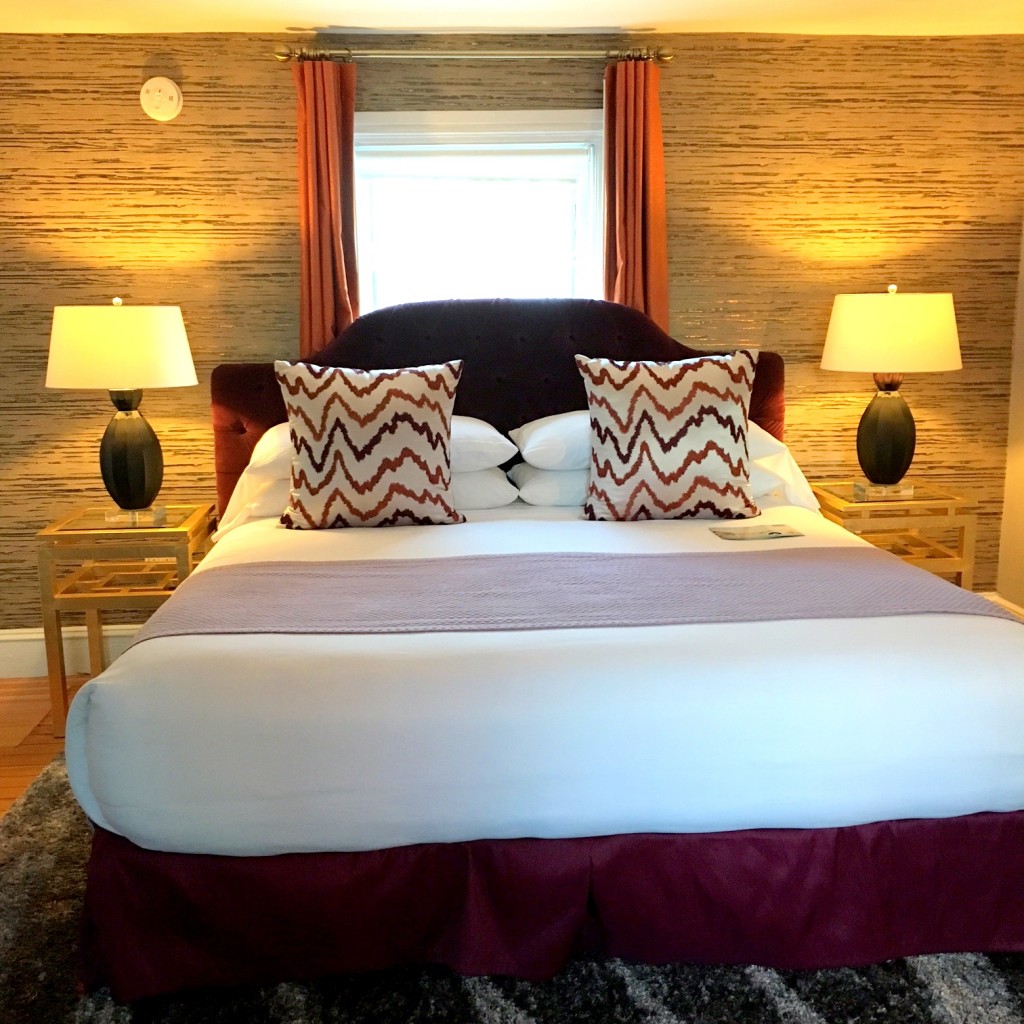 We kicked off our stay by sharing a bottle of Veuve Clicquot. I loved the stemless wine glasses and wish more hotels would provide them in addition to traditional glasses.
Then we walked (Gilded is just half a mile from the center of town!) to my favorite restaurant in Newport, Diego's, for dinner. I decided to go all-out and order a burrito – the first I've had to myself in years! Diego's has a version with lamb and zesty tzatziki sauce – yes please. It was fantastic, and so were the crack fries (with melted cheese, black pepper, and garlic aioli) that Jeff and I split as a side. One day I'll get through everything on that menu…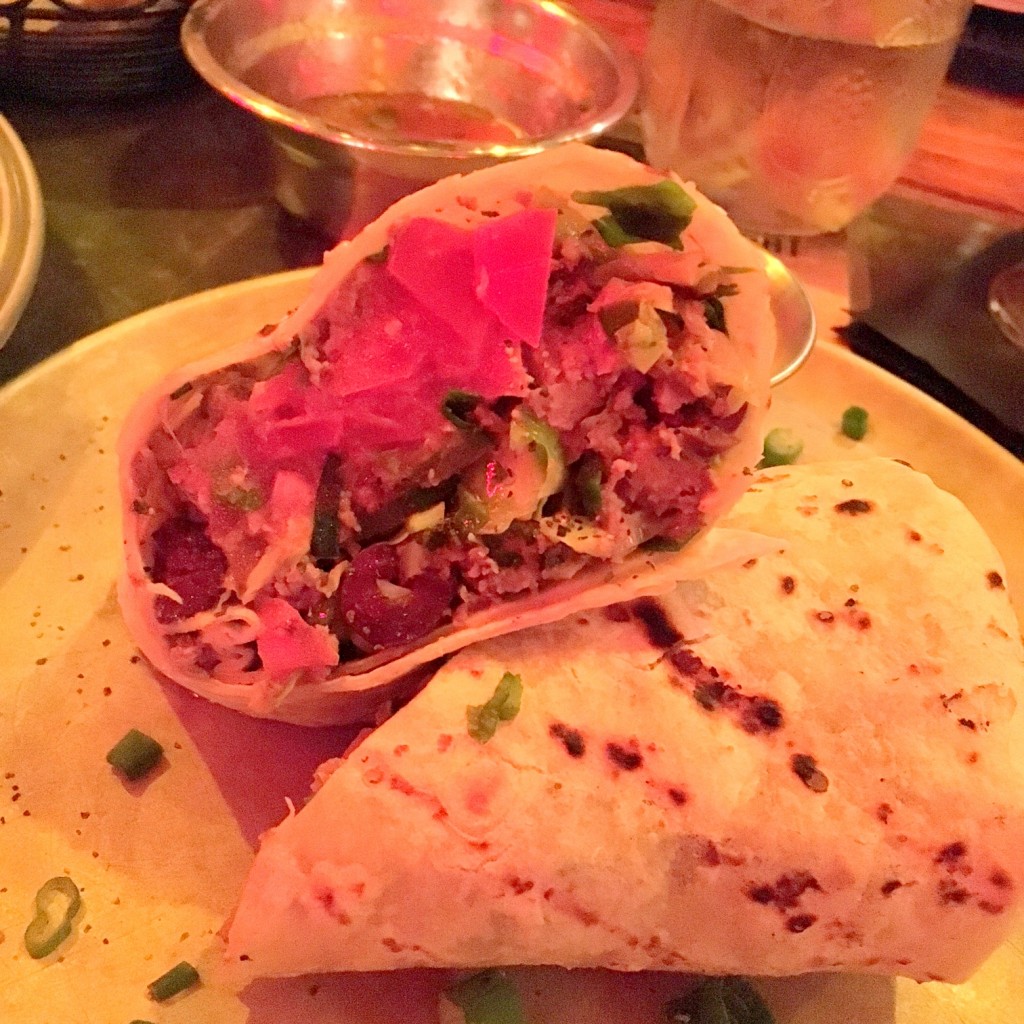 Diego's makes some STRONG drinks, so instead of exploring more of Newport after dinner, we ended up back at the hotel room fast asleep by 9PM. Oops! But that meant we were up nice and early, with plenty of time to relax in bed wearing complimentary robes and sipping more champagne.
Eventually we got hungry and headed downstairs for one of the most exciting (to me) parts of our stay – the complimentary small plates breakfast! Which totally exceeded expectations, in both taste and presentation.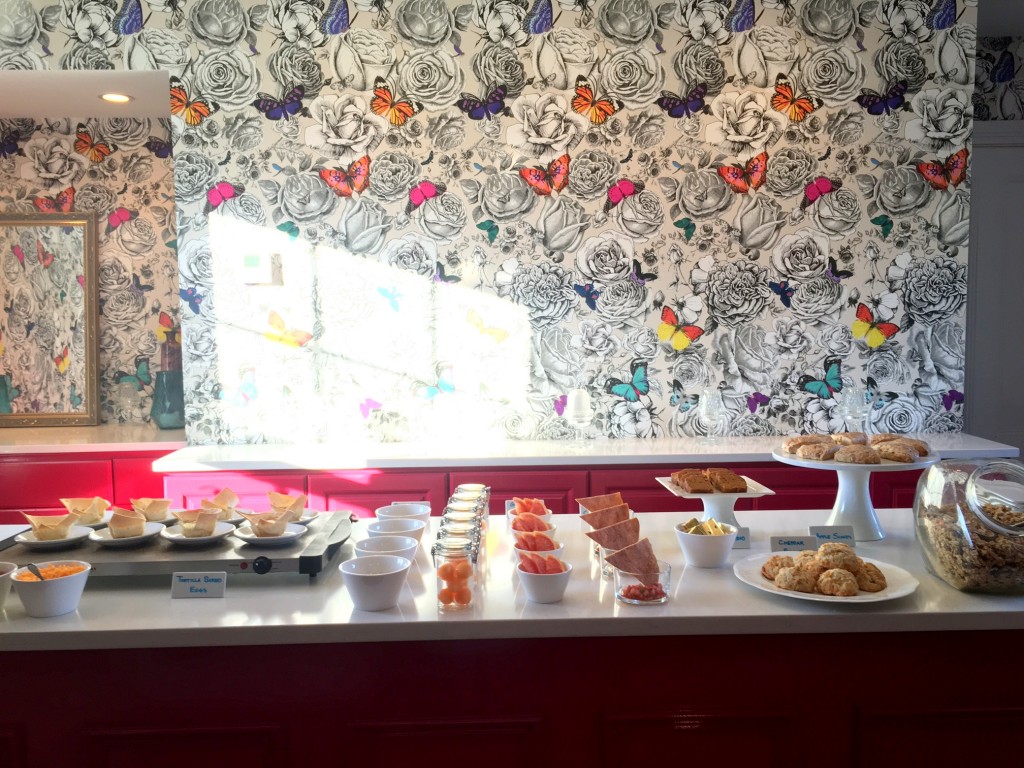 I went back for seconds of the tortilla egg cups and cheddar biscuits!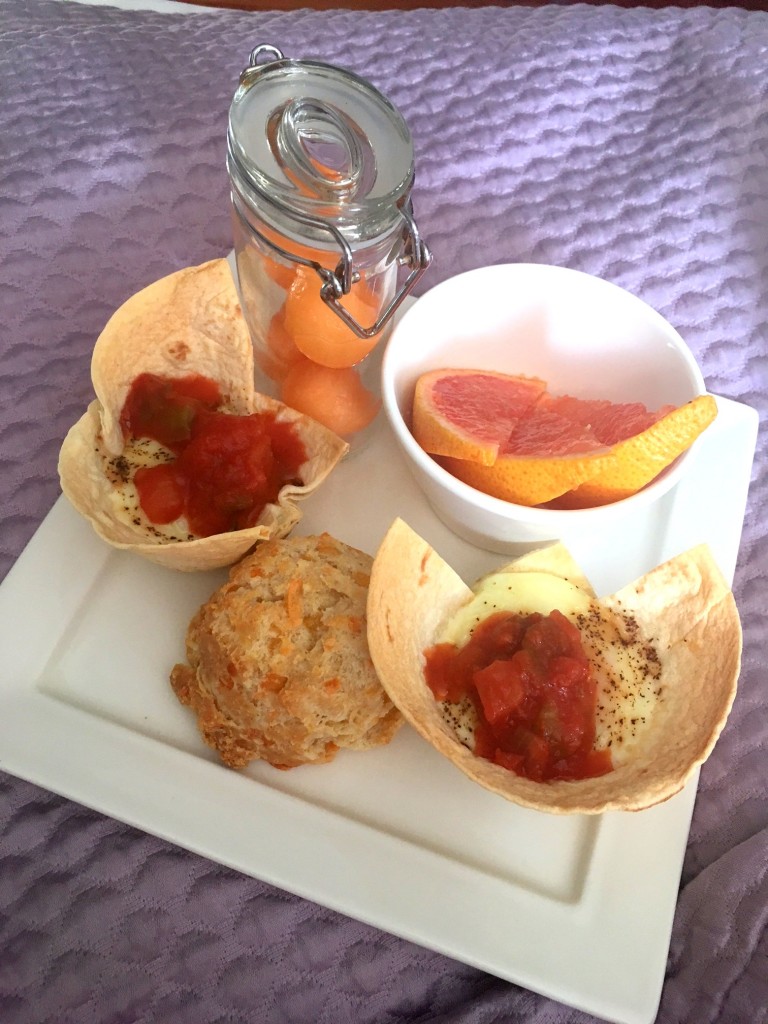 The only bummer about our stay was the fact that the sitting room with the billiards table, which I had been really excited to check out, was under construction. I get that the off-season is the time to renovate, but those would have been some great photos!
Despite having woken up early our 11am checkout time seemed to arrive within seconds. Jeff and I were sad to leave our luxurious-feeling room, but left happy with our experience! We were also sure during our visit to stop at one of my favorite places, Newport Vineyards, for Jeff's first wine tasting.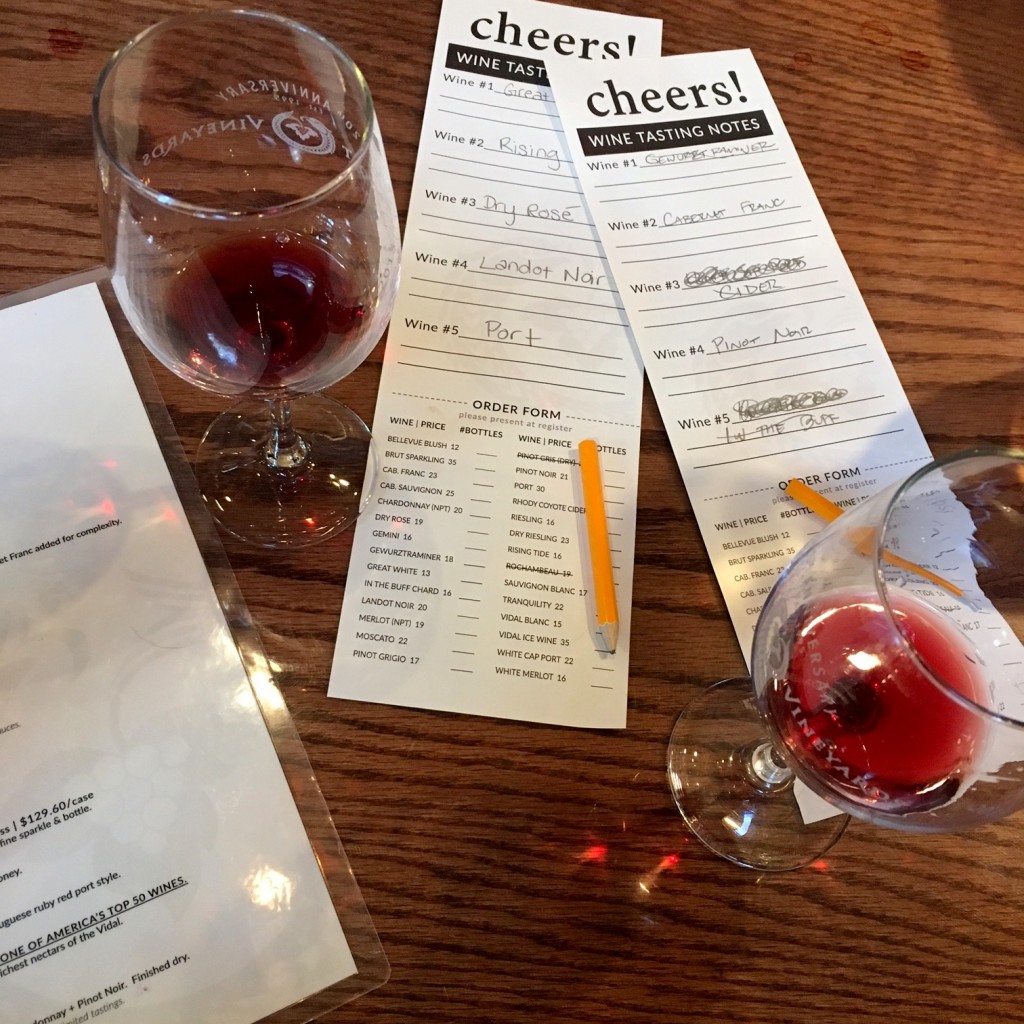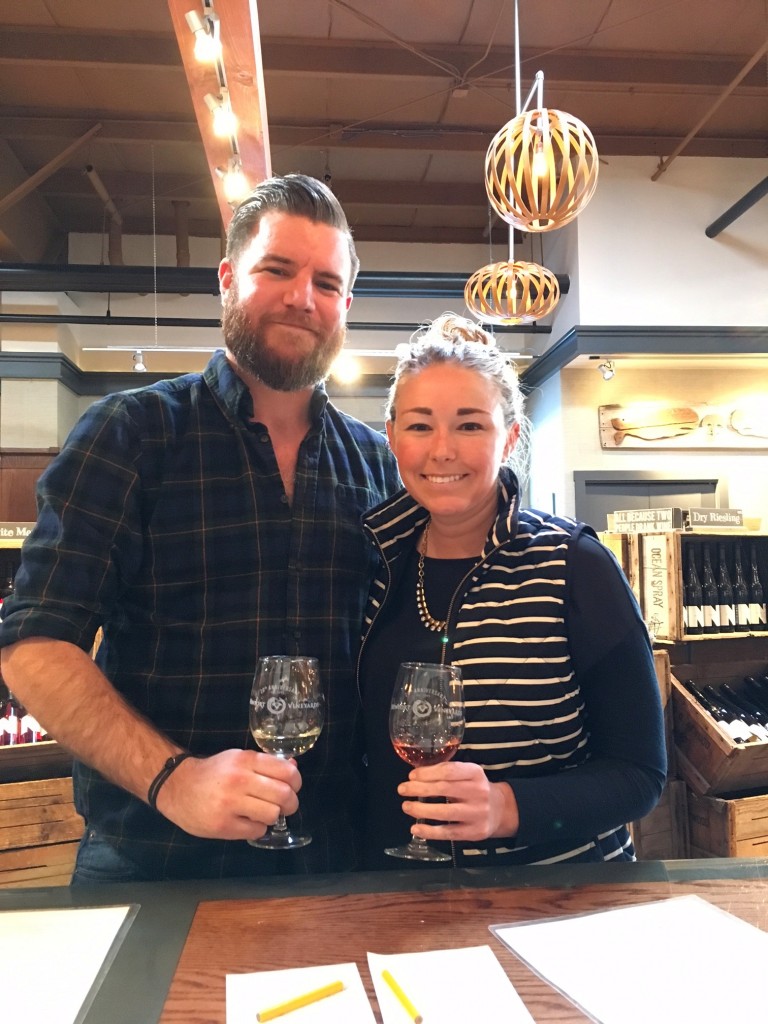 Our stay at Gilded was the perfect way to kick off Jeff's birthday weekend and I'd recommend the hotel to anyone with no hesitation! It's especially great for couples, or for someone who has visited Newport many times and is looking for a new or unique experience.
I received a complimentary room at Gilded in exchange for an honest review of my experience. All opinions are my own.