It's been awhile since I shared some of the good food I've experienced here in Boston, so I figured I'd comb through my camera roll and highlight anything I found in there that was taken recently. In my eyes, if I took a picture then the food must have been good (the exception, of course, being if the lighting was awful…in that case, no photographs are taken).
Bar Mezzana: Pasta
If you haven't tried Bar Mezzana yet, drop what you are doing and go there now. You don't even have to read the rest of this post; I'm confident the experience you end up having will tell you why I'm recommending it. The restaurant is located in the South End's luxury Ink Block apartment complex and focuses on pastas, raw seafood, fresh crusty bread topped with all varieties of spreads, and prosciutto with house mozz. LOTS of house mozz.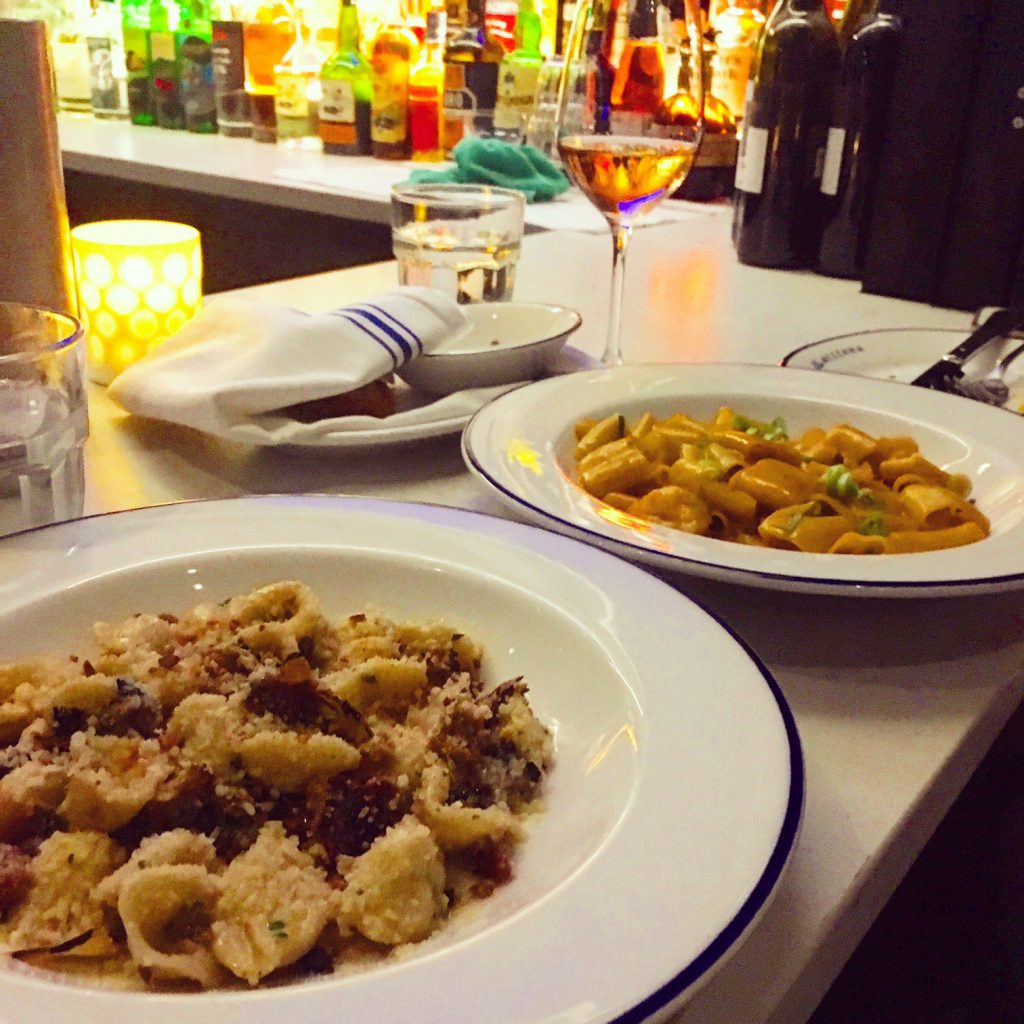 I personally cannot stay away from the pastas. I've sampled three so far and can't wait to return for more. I'd recommend all of those three: orecchiette with sausage and fennel, paccheri with lobster, and another variety with rabbit that looks like it's off the menu now (darn). For dessert, go for an espresso martini. Bar Mezzana's bar staff is super knowledgeable and this espresso martini is probably the best I've ever had.