Recent Boston Eats
It's been awhile since I shared some of the good food I've experienced here in Boston, so I figured I'd comb through my camera roll and highlight anything I found in there that was taken recently. In my eyes, if I took a picture then the food must have been good (the exception, of course, being if the lighting was awful…in that case, no photographs are taken).
Bar Mezzana: Pasta
If you haven't tried Bar Mezzana yet, drop what you are doing and go there now. You don't even have to read the rest of this post; I'm confident the experience you end up having will tell you why I'm recommending it. The restaurant is located in the South End's luxury Ink Block apartment complex and focuses on pastas, raw seafood, fresh crusty bread topped with all varieties of spreads, and prosciutto with house mozz. LOTS of house mozz.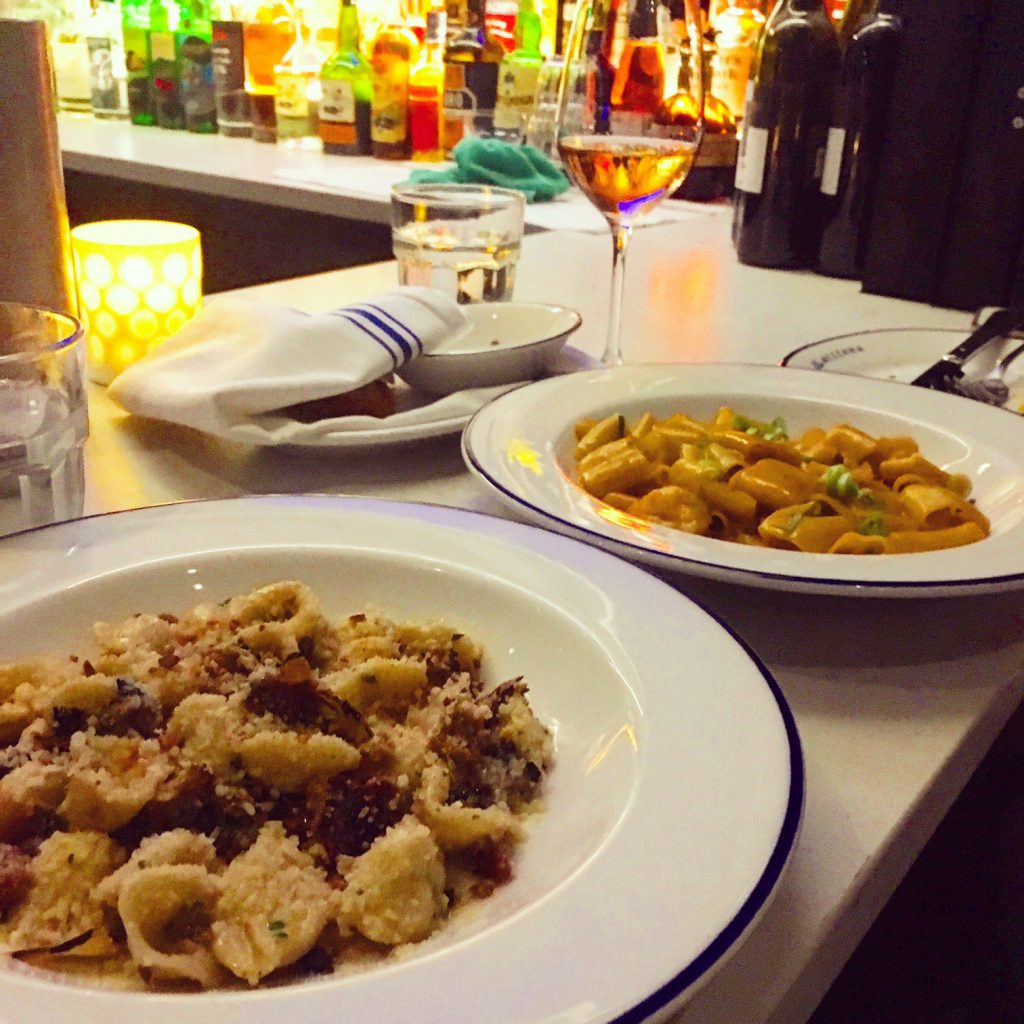 I personally cannot stay away from the pastas. I've sampled three so far and can't wait to return for more. I'd recommend all of those three: orecchiette with sausage and fennel, paccheri with lobster, and another variety with rabbit that looks like it's off the menu now (darn). For dessert, go for an espresso martini. Bar Mezzana's bar staff is super knowledgeable and this espresso martini is probably the best I've ever had.
Brewer's Fork: Pizza
It's amazing I haven't been to Brewer's Fork more since it's just about a ten minute walk from our apartment, but my number of visits so far totals just two. From what I can tell though, the menu changes pretty frequently, with the exception of a few standard offerings like margherita or sausage pizza. During both trips I tried some more exciting varieties, including the below-pictured Pea-zza which reminded me of the pasta with peas and bacon that Jeff makes sometimes.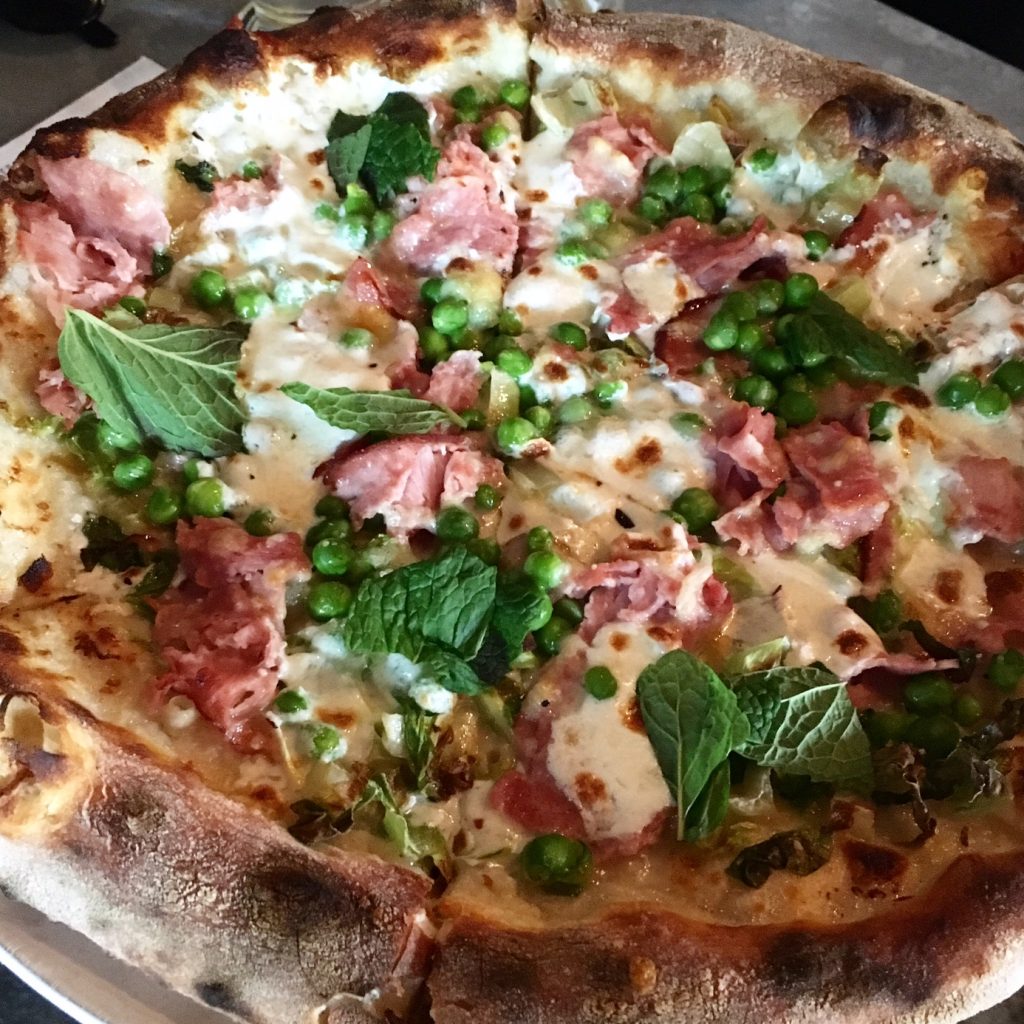 And a spanikopita pizza with feta, spinach, lemon, and a runny egg.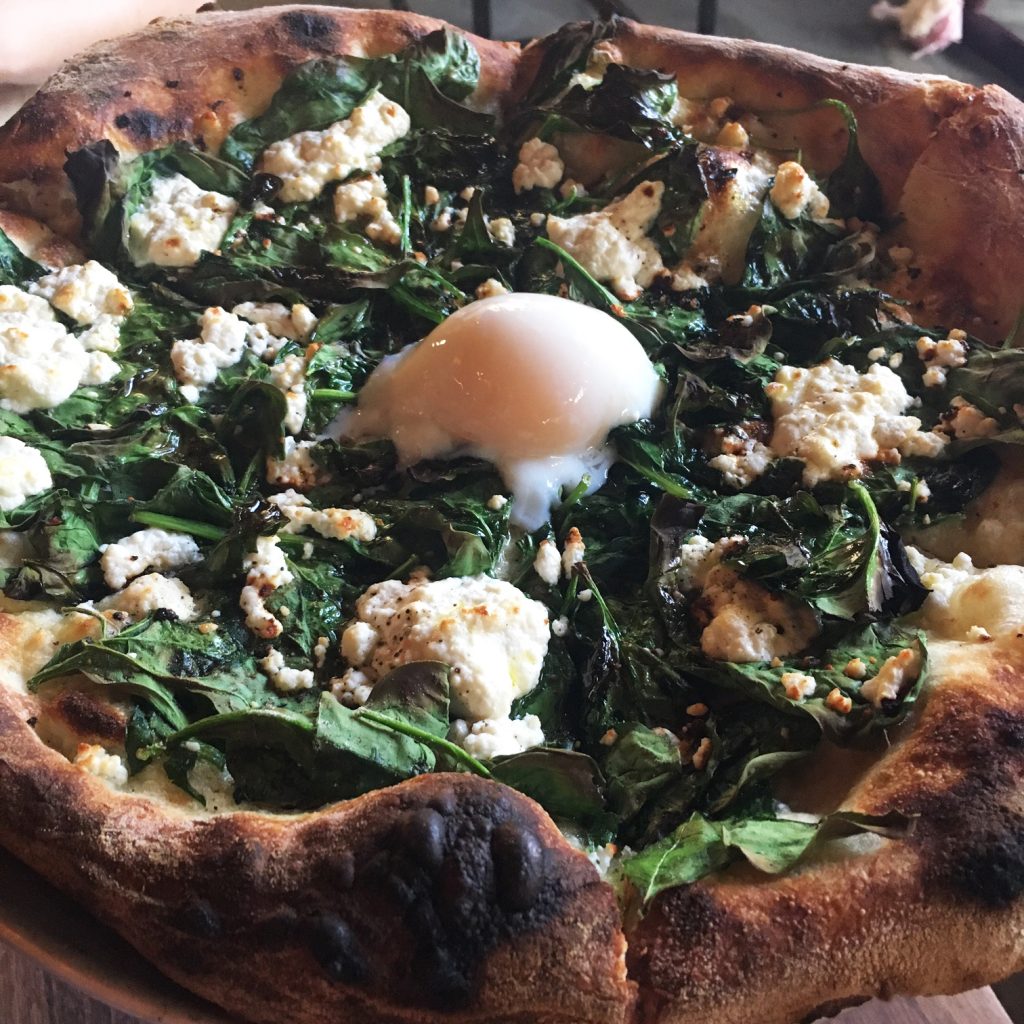 Brewer's Fork also has an awesome beer selection (they're beer, wine, and cordials only – take note). During our first visit Jeff and I went for a round of drinks and a snack, but ended up staying longer for several beers just because of how many different ones we wanted to try.
Globe Cafe: Brunch
I didn't actually eat brunch food when I went to Globe for brunch, but took advantage of their $5 mimosas, so I'm sticking with the brunch label. I've walked by this place many times since it's located on Boylston Street in Back Bay, an area I'm often in for fitness classes and shopping. But I'd never actually bothered to give it a try, until my friend Sara (who also hadn't been) suggested we do so after she kicked my butt in her Fusion class at BFX Studio.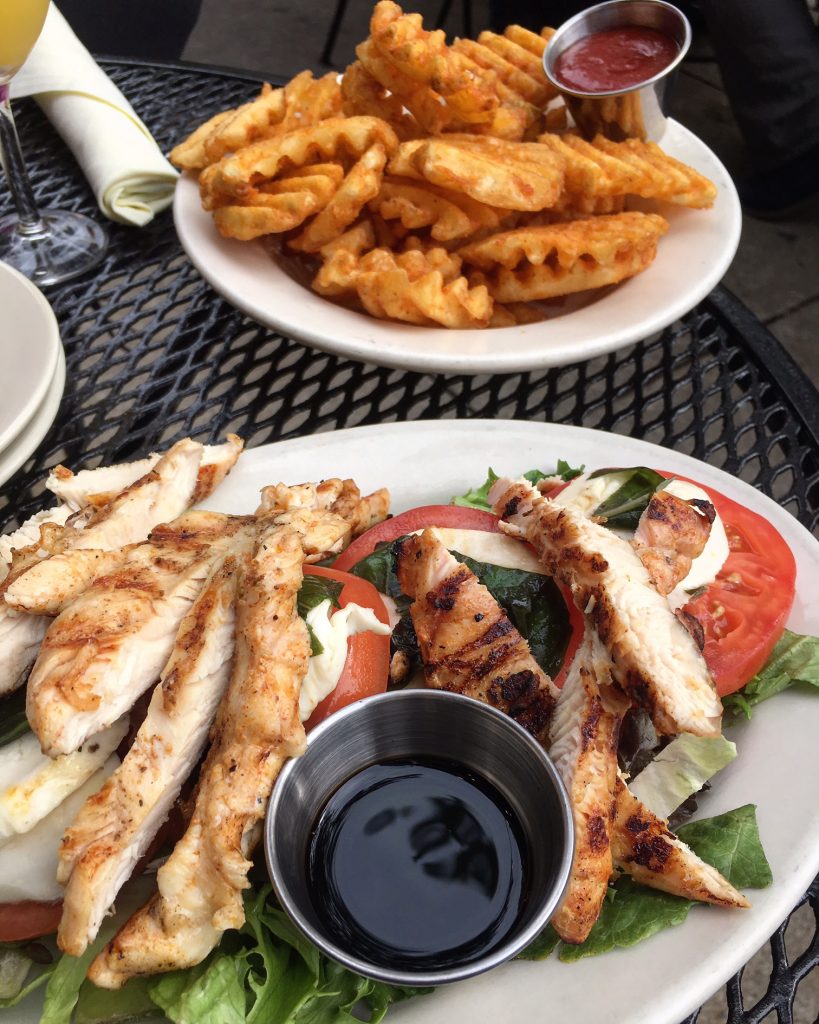 We each got a salad and then shared an order of waffle fries. The fries were incredible and I would've scarfed them all down if I hadn't had plans later that day for which I needed to stay lively. My salad was also HUGE, and considering how much food we received and the fact that our mimosas were just $5, I'd say Globe is a steal. I've seen signs outside for appetizer happy hour deals, too. I'll definitely be back.
Lincoln: Apps
Lincoln is a really fun bar in Southie with a great going out scene on the weekends. But their food is also exceptionally good, and that fact was reaffirmed to me during my most recent visit, when Jeff and I went there for what we thought was an event. There ended up being a miscommunication and the event had been postponed, but we stayed at the bar anyway to grab a drink and an app, which ended up becoming our dinner. First we went for a good old pepperoni pizza, which was plenty for two people. But the kitchen also sent out an appetizer new to the menu for us to try, a baked goat cheese dip with house-made fig jam and toasted almonds. This one blew us away, especially because the dipping mechanism for this dip was Lincoln's sourdough bread, which I've been a fan of for awhile now.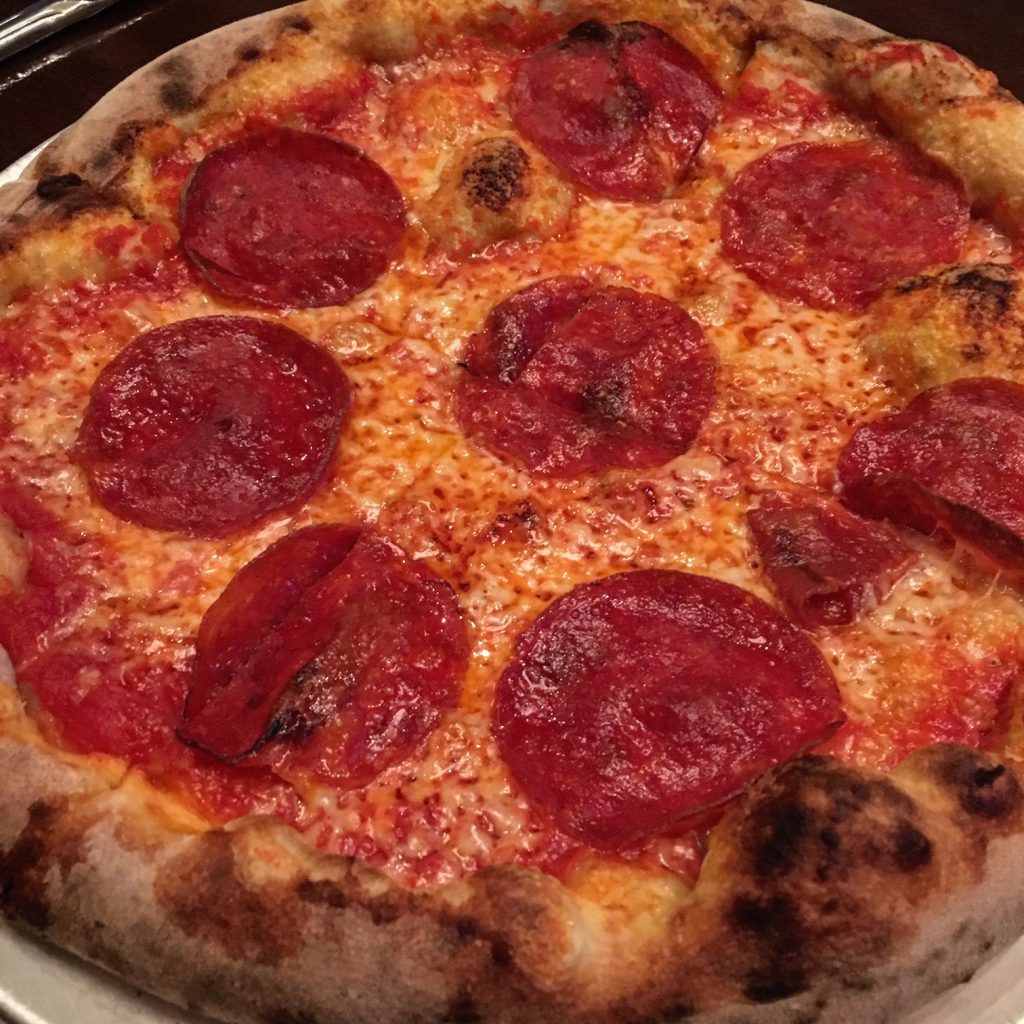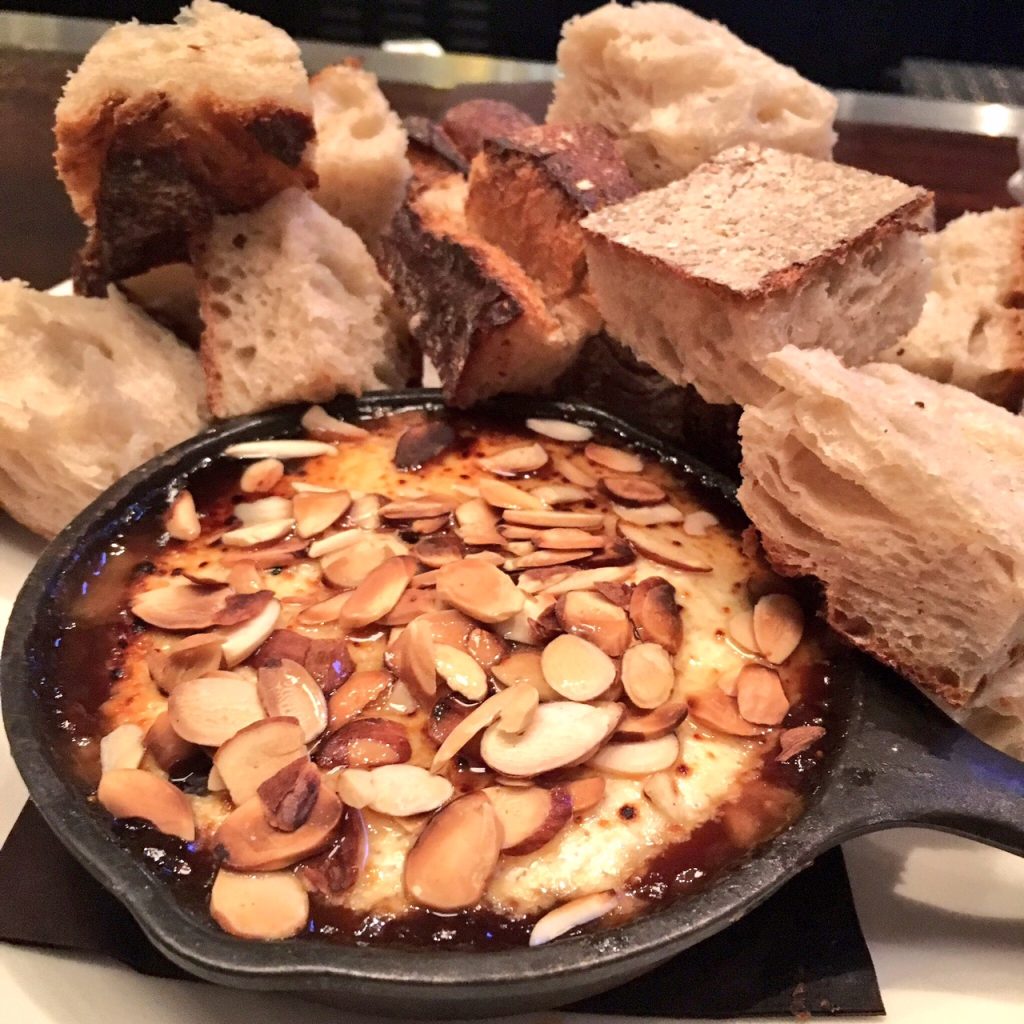 Hopefully these recommendations give you some ideas next time you're considering where to dine in Boston, whether you're a resident or visitor. Always stay tuned to my Instagram for more up-to-date recommendations; most of these photos were all featured there at some point!
Which of these dishes looks best to you?
What's the best restaurant dish you've tried recently?