Valentine's Getaway in Newport
Though my stay and some food and drink were complimentary, all opinions are my own.
Jeff and I took a couple of off-season trips to Newport, RI last winter, and we were fortunate enough to be able to do so again this year on a little Valentine's Day weekend trip thanks to the Newport Marriott. We stayed there in November 2015 and had a lovely time, so we went into this trip with high expectations that – I'm happy to report- were met thanks to a gorgeous room, above-and-beyond hospitality, and tasty food and drink.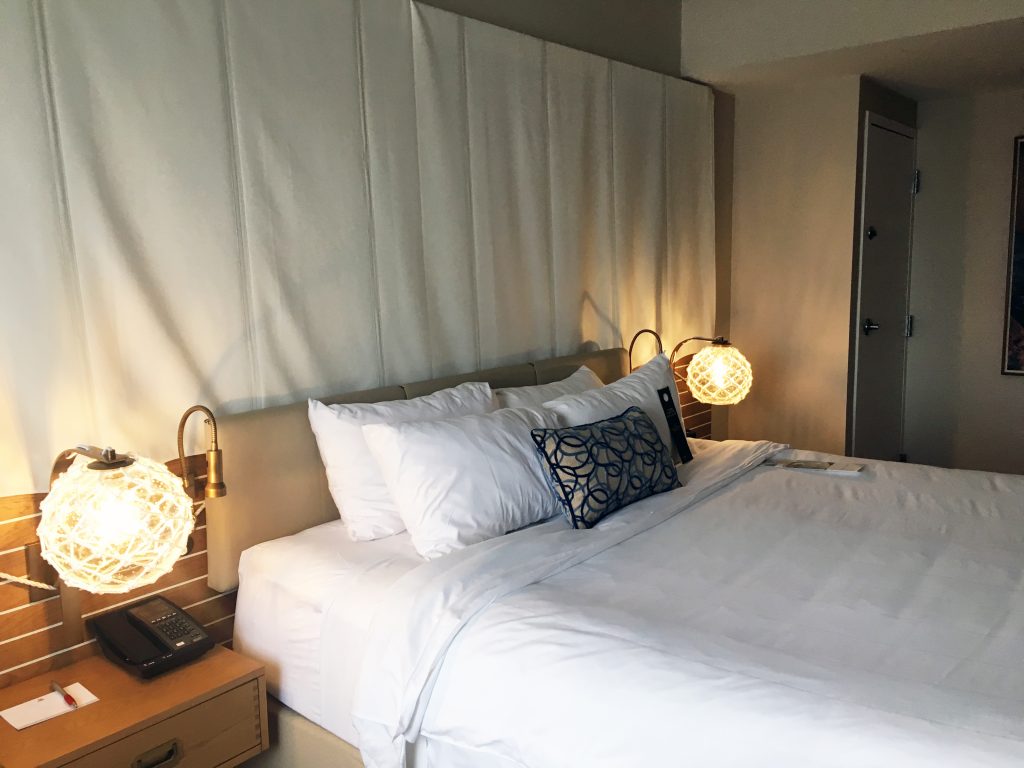 We arrived at the hotel around noon this past Saturday, fully expecting our room not to be ready yet. But it was, so we were able to drop off our bags before lunch. Inside we were greeted with the most amazing spread!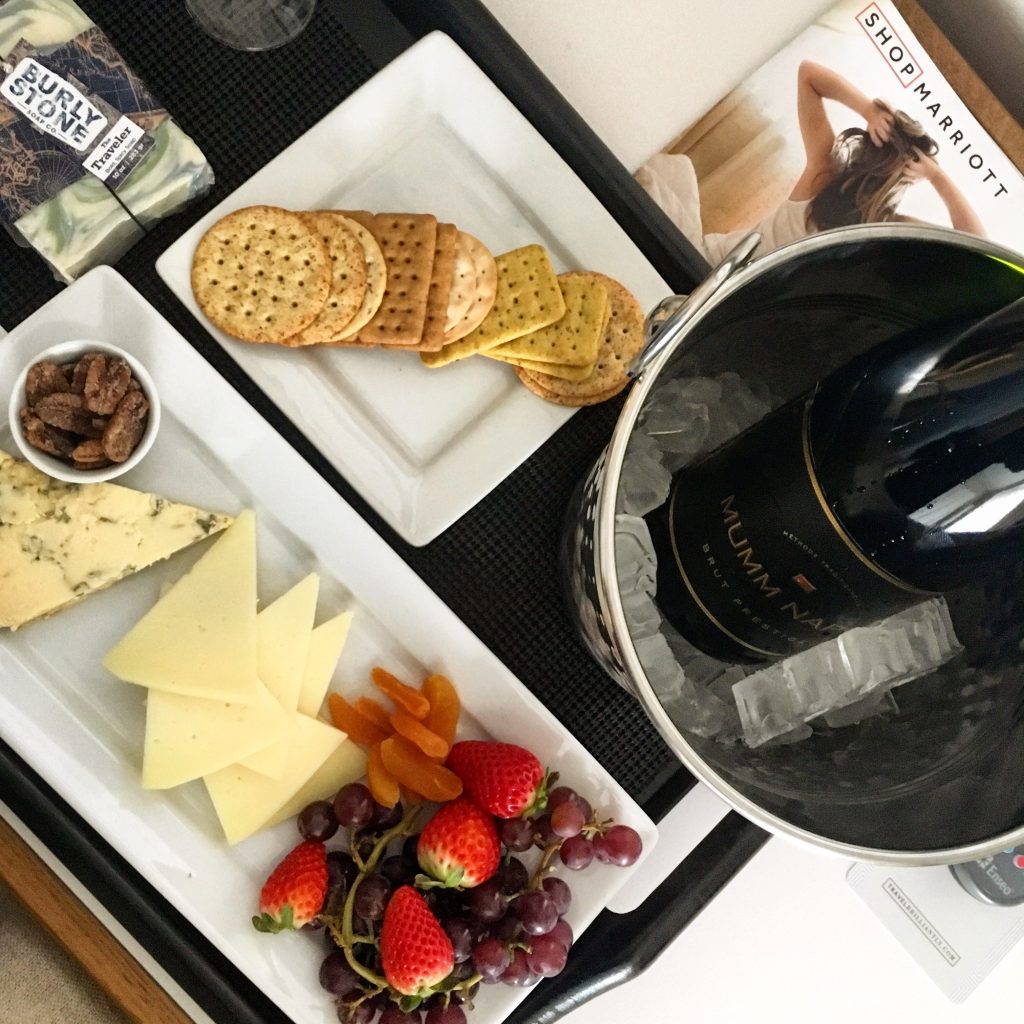 Cheese and crackers, fruit, nuts, and a bottle of sparkling wine by Mumm were more than enough. But Marriott also went above and beyond by gifting us some treats just for Jeff: Burly Stone soap and beard elixir.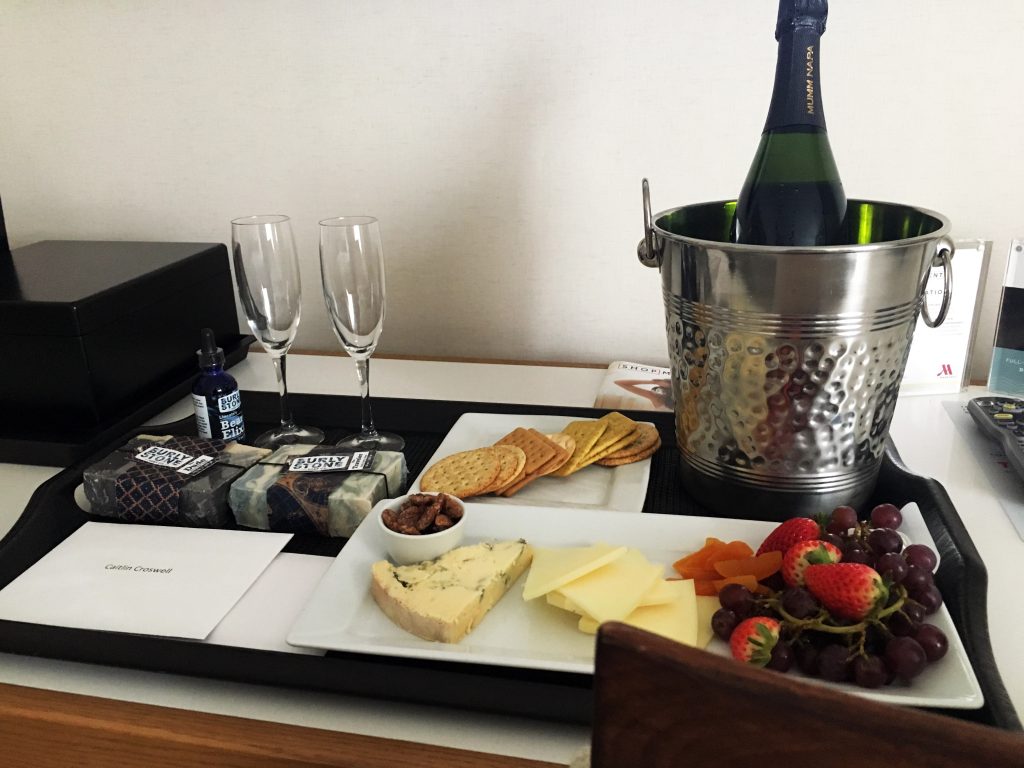 The rooms at the Newport Marriott are nautical inspired with lots of white, navy, wood, and rope decor. The shower was incredible, and may I also take a moment to point out the fact that our bathroom had a bath mat in it. I wish all hotels did this. I'm sure there's a reason why they don't, but laying down a towel to step on when getting out of the shower never feels very homey. The simple presence of a bath mat made me feel more at home.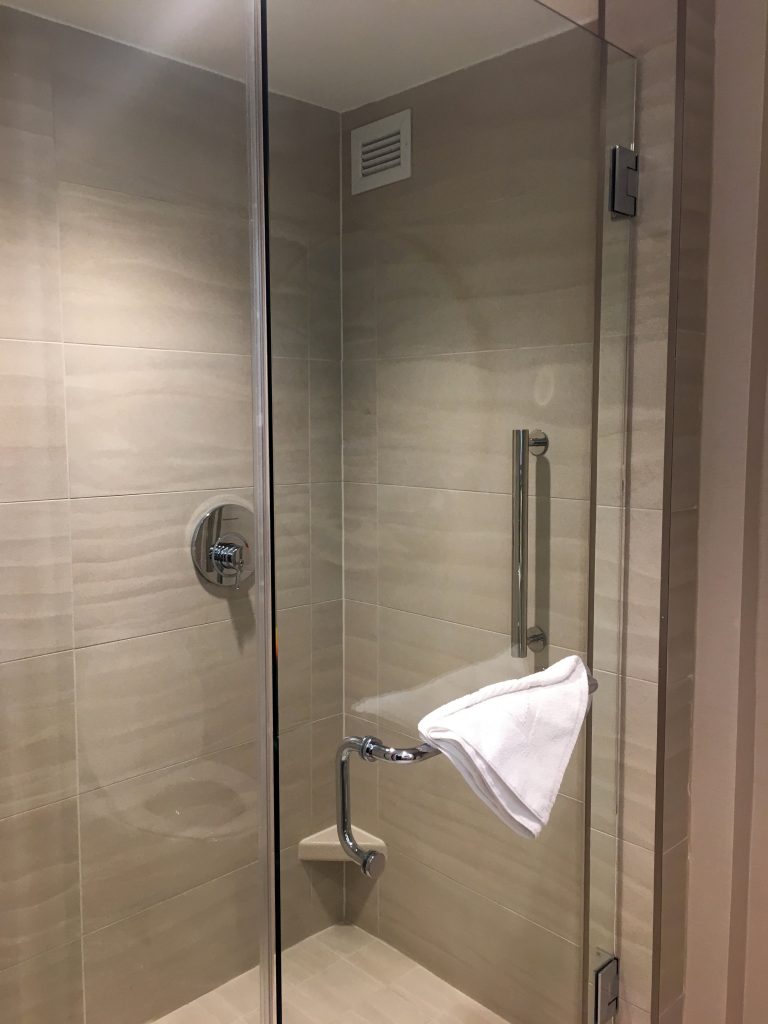 After getting settled in the room, Jeff and I headed downstairs for lunch at one of the hotel's on-site dining options, Skiff Bar. The decor is seriously awesome. Rope hangs everywhere (even from the ceiling) and the furniture is made up of dark wood, cream-colored canvas, and wicker.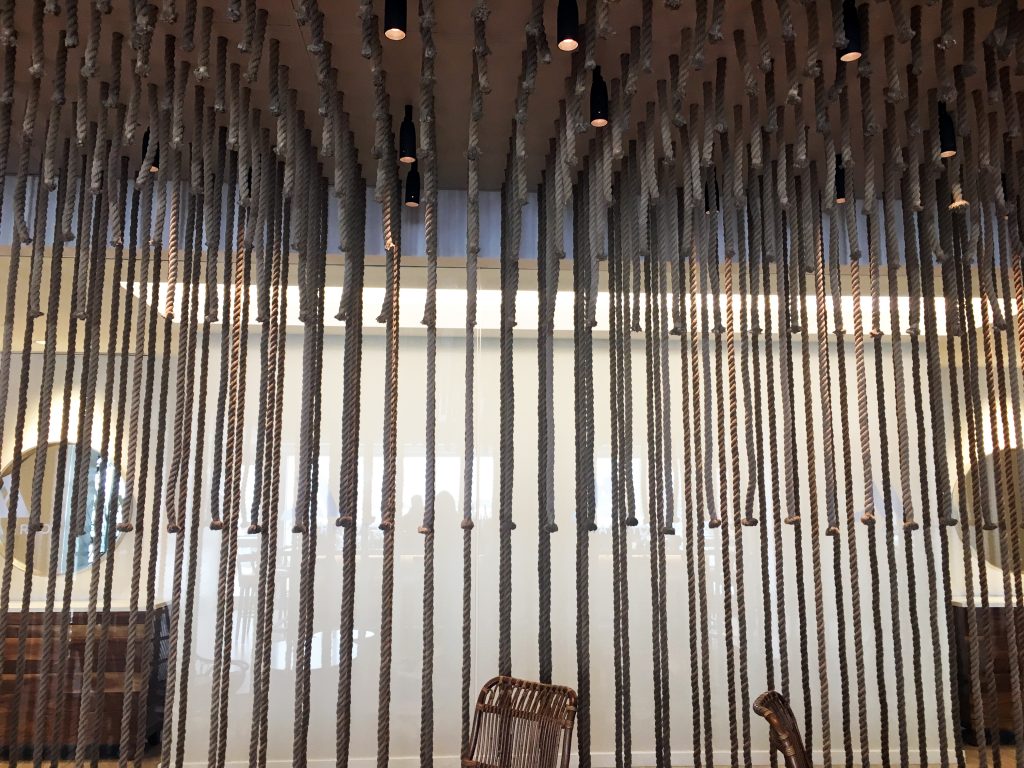 We started with a local RI beer from Grey Sail Brewing called Flying Jenny's. I wasn't a huge fan at first but it grew on me with each sip. Jeff, however, loved it right off the bat.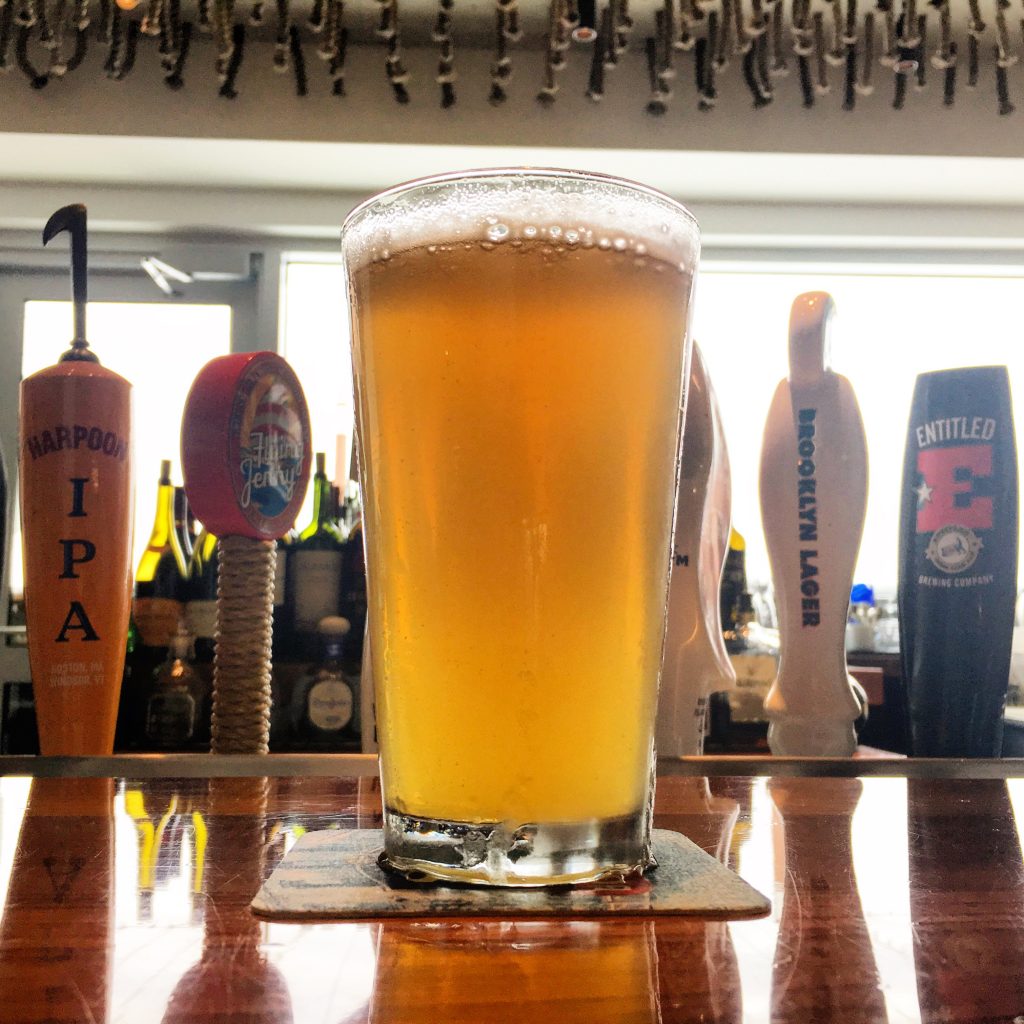 We both went with appetizers for lunch, which was a good choice considering how large the portions were! Jeff was given a big pile of wings, and I couldn't even finish my calamari. It was great though! I was impressed with the variety of options on Skiff Bar's menu.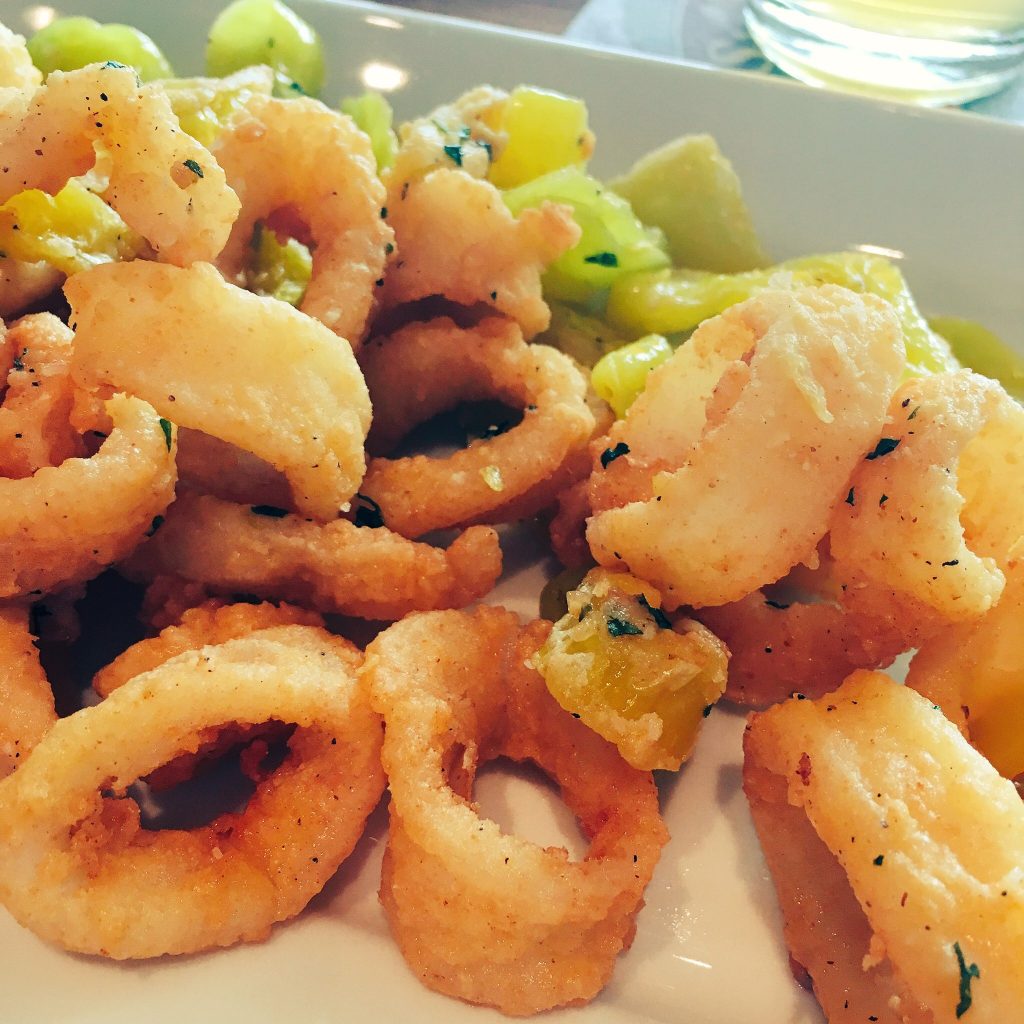 Sufficiently full, we headed back upstairs to pop our bubbly and watch some TV. Our room came equipped with a "smart TV" with access to Netflix, Hulu, and Pandora, so we were plenty entertained as we killed time and relaxed.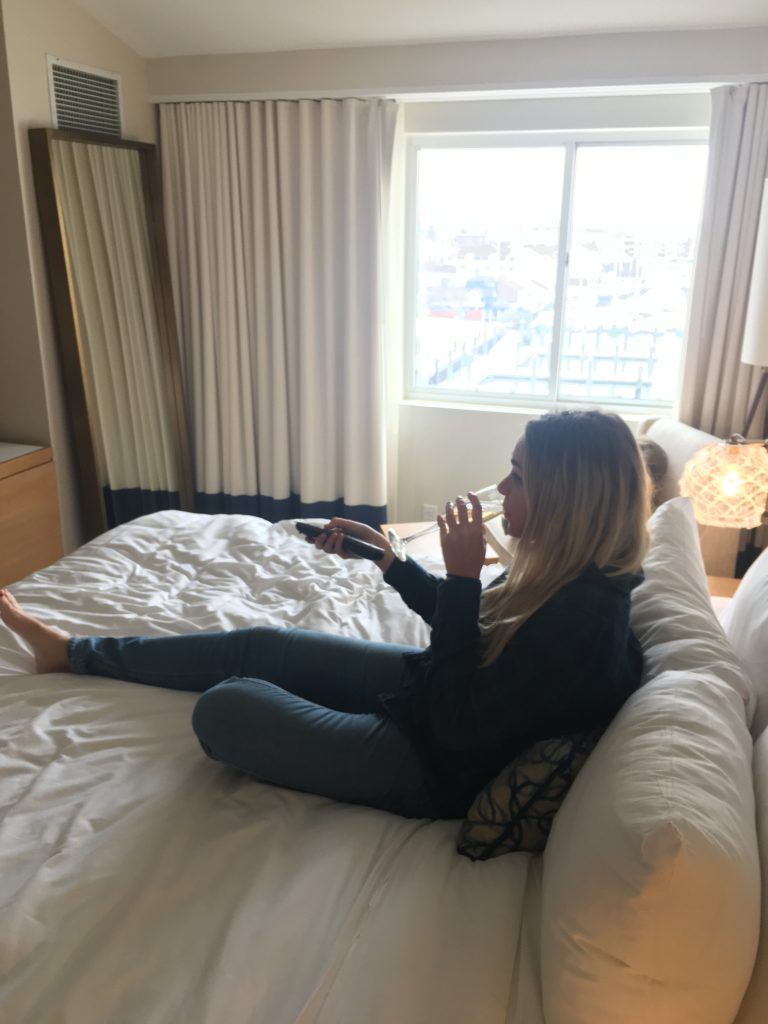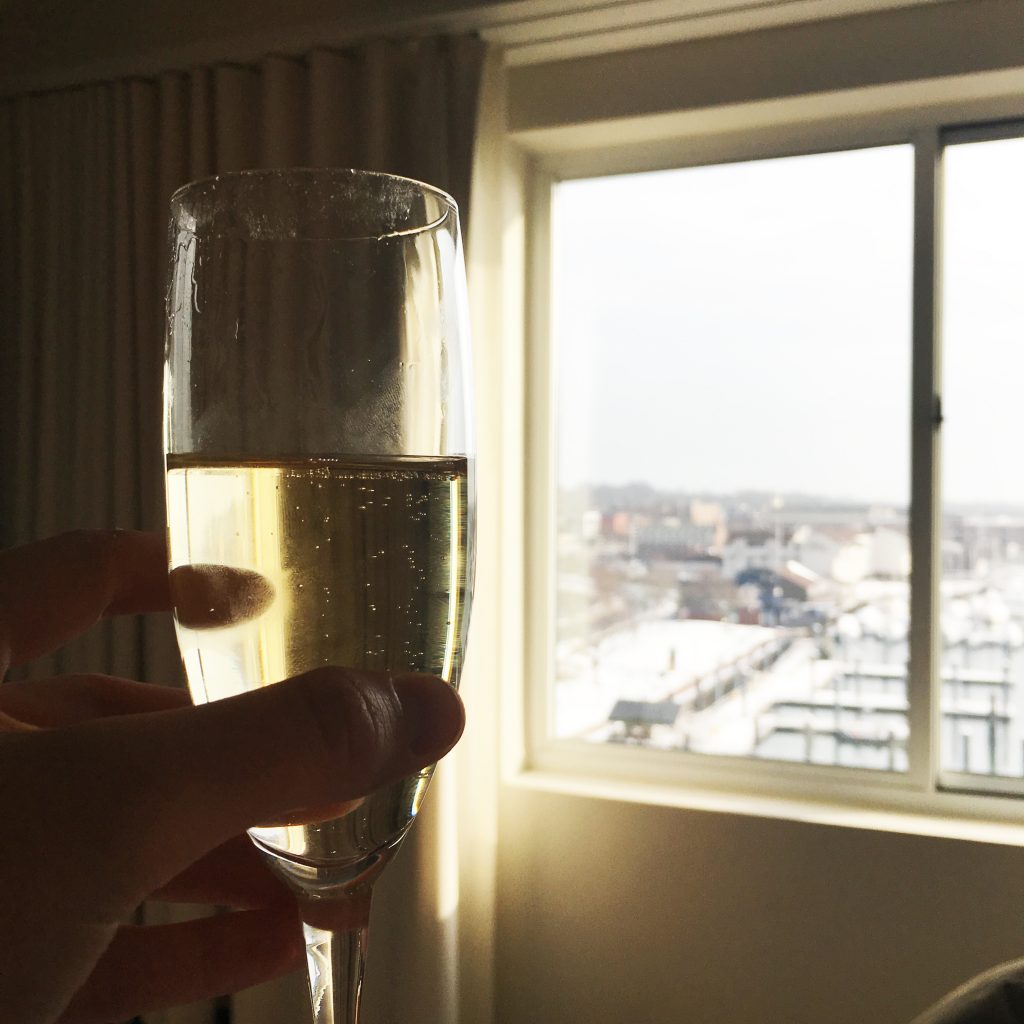 Eventually we decided to venture out for an evening in town. One of our favorite spots in Newport is Diego's, but I guess it's a favorite spot for many others as well because every bar seat was taken when we stopped in for some drinks. No one showed signs of budging and the bar there is not great for standing, so we decided to try our luck at Fluke instead.
We had much better luck there, where we scored the last two seats at the bar and I got a vodka martini that was filled quite literally to the brim.
After that drink, which was certainly plenty, we headed further down the street to dinner at a spot my family discovered last year, Scales & Shells. The restaurant has actually been around for a long time, but used to be cash only and BYOB, so we never prioritized going there over places that would take a credit card and had a full bar. That changed this past summer when they both started taking cards and built a full bar. The seafood and homemade pasta at Scales & Shells are both incredible, and I really wanted Jeff to experience both for himself. We were both very impressed with our dishes. I ordered linguine with chopped clams and red sauce, and finished the second half of my huge portion for lunch on Monday.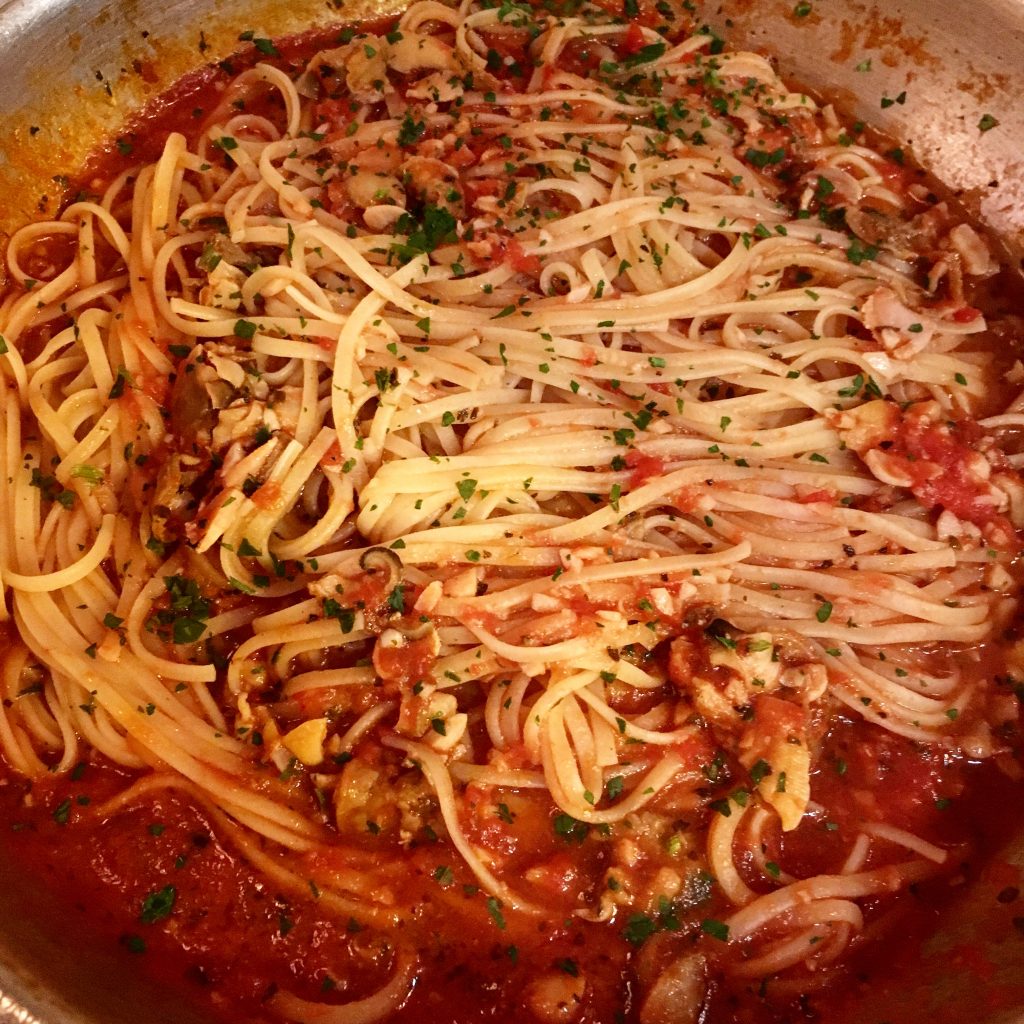 After dinner we walked back to the hotel, taking in the Newport sights we had seen together that past July, all covered in snow. There's something very calm and peaceful about a summer town in the winter.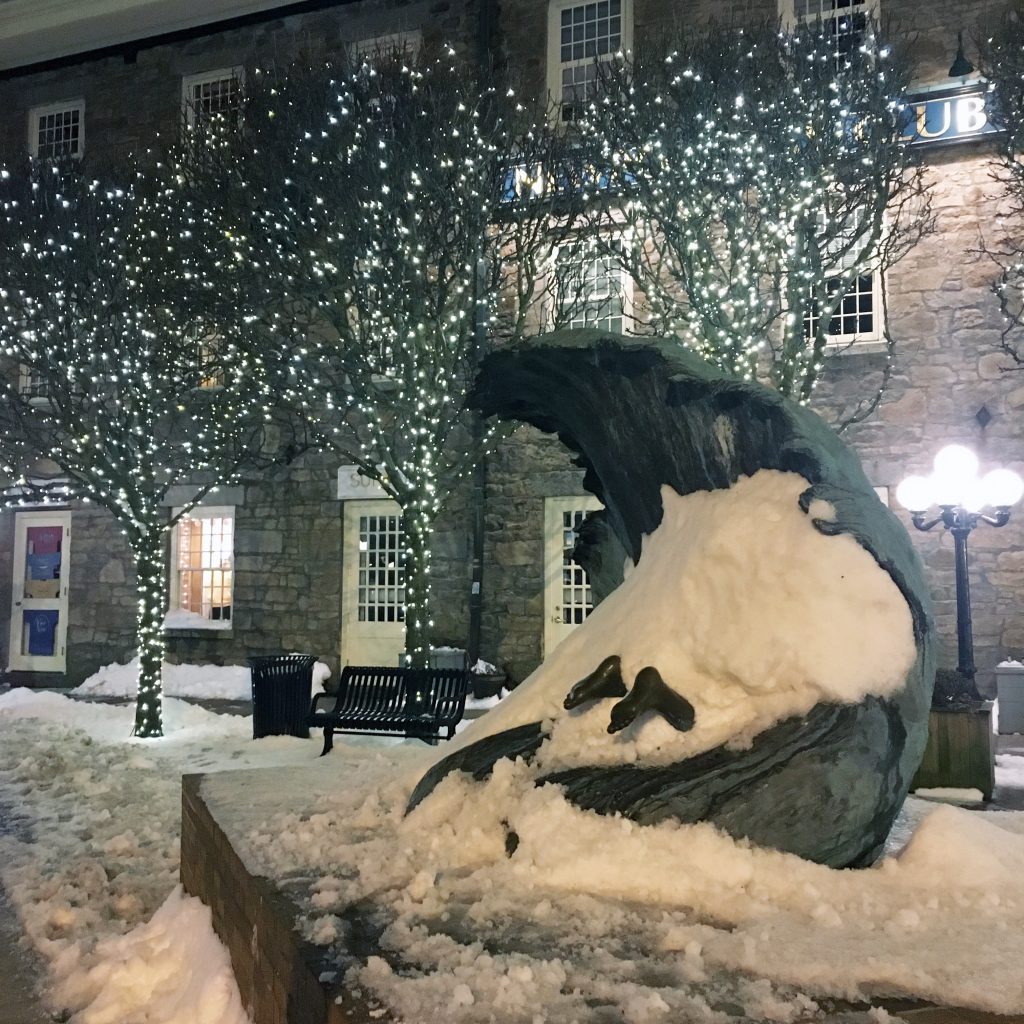 We decided against going out in town and instead grabbed drinks at Skiff Bar to take up to the room. It was so nice to just spend the evening in bed watching movies! The next morning we woke up extremely well-rested, thanks to our room's awesome blackout curtains that helped us sleep past 9am, and headed downstairs for breakfast.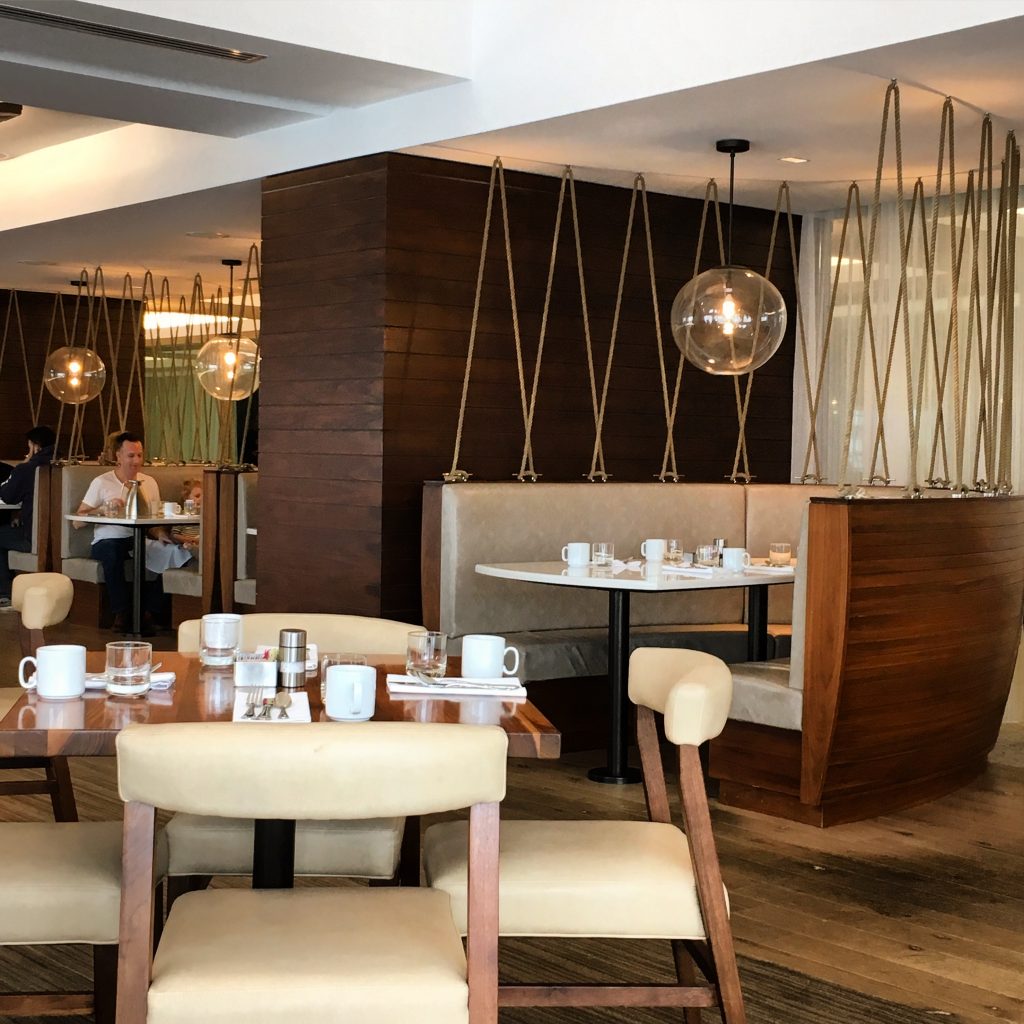 MainSail is the Newport Marriott's on-site breakfast, lunch, and dinner spot. As you can see from the photo above, the decor matches the rest of the hotel and is just as captivating as that of Skiff Bar. I love what the designers did with rope and driftwood throughout the entire property.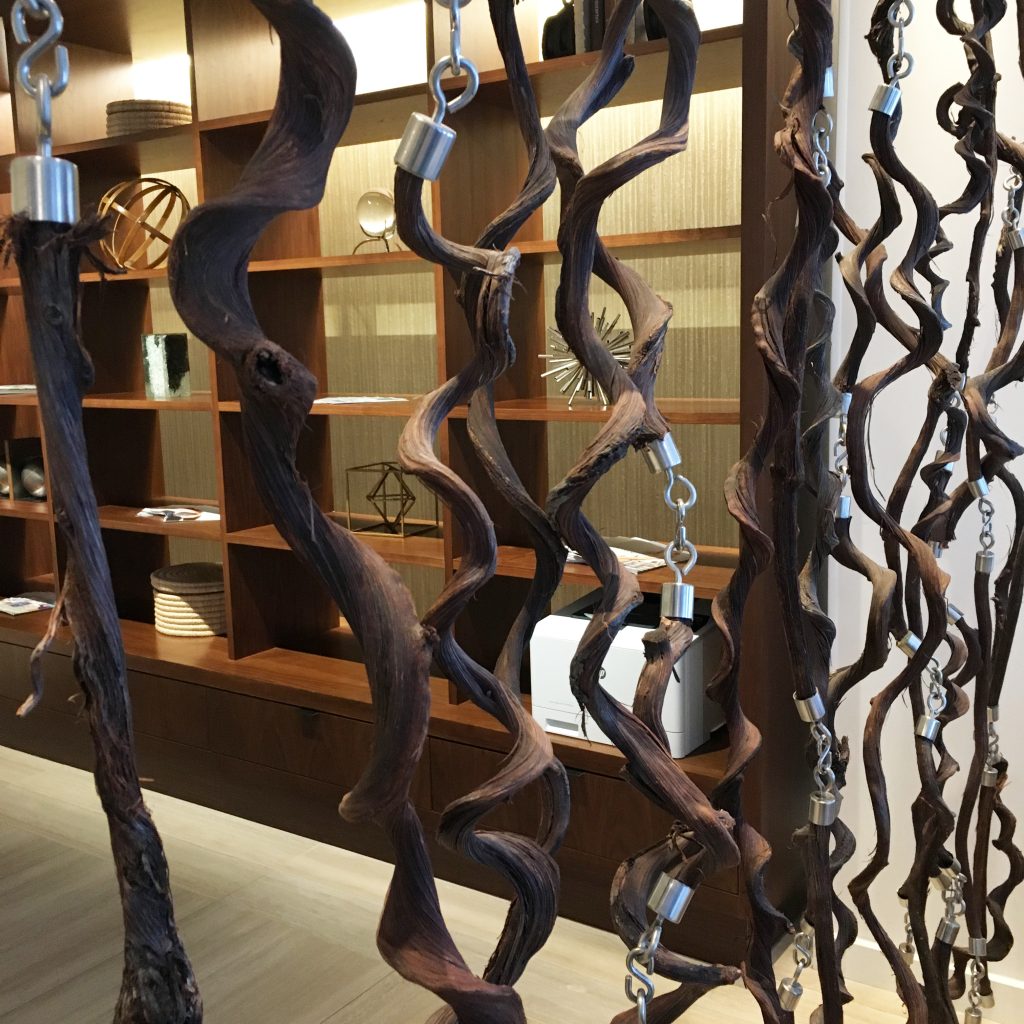 A good breakfast is, in my opinion, an important part of any hotel stay. Bonus points for a buffet! MainSail's offered up an omelet station, Belgian waffles, assorted pastries, savory hot food, and a very impressive cereal bar.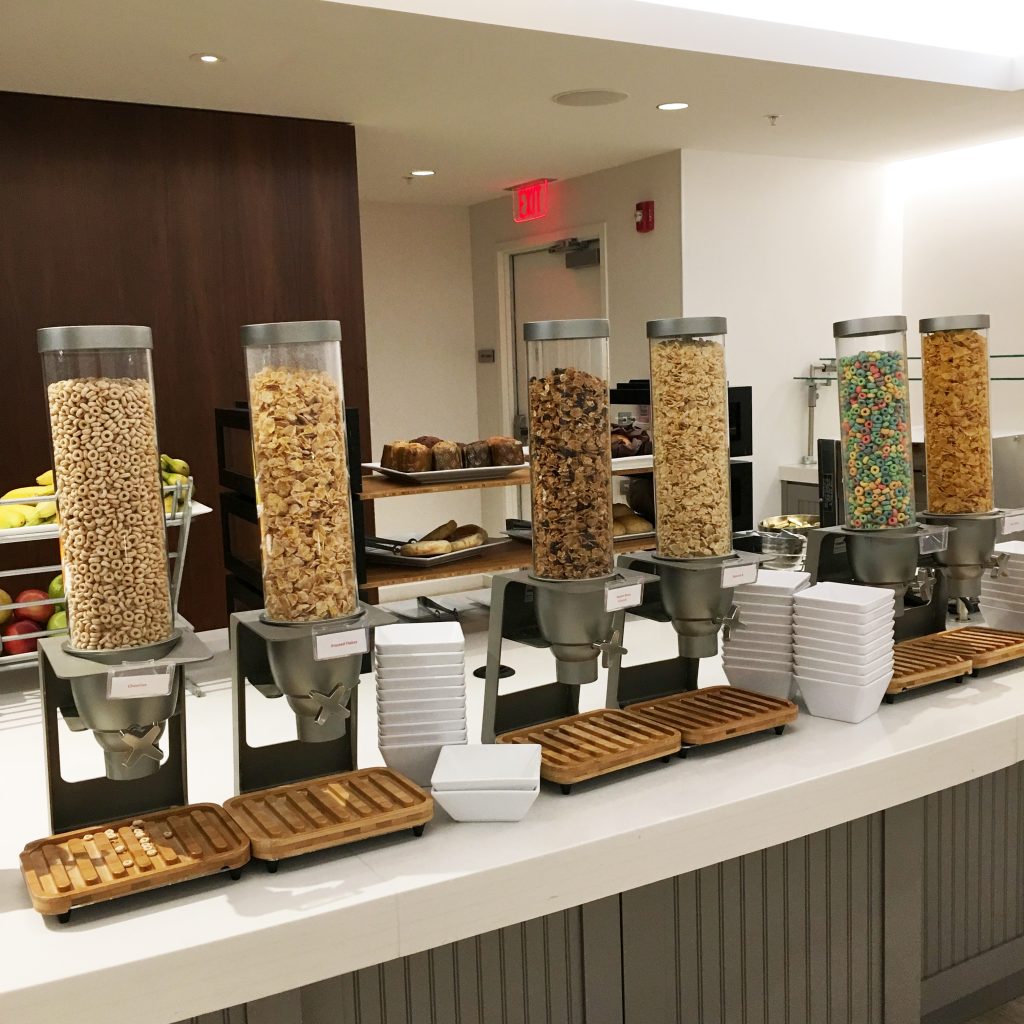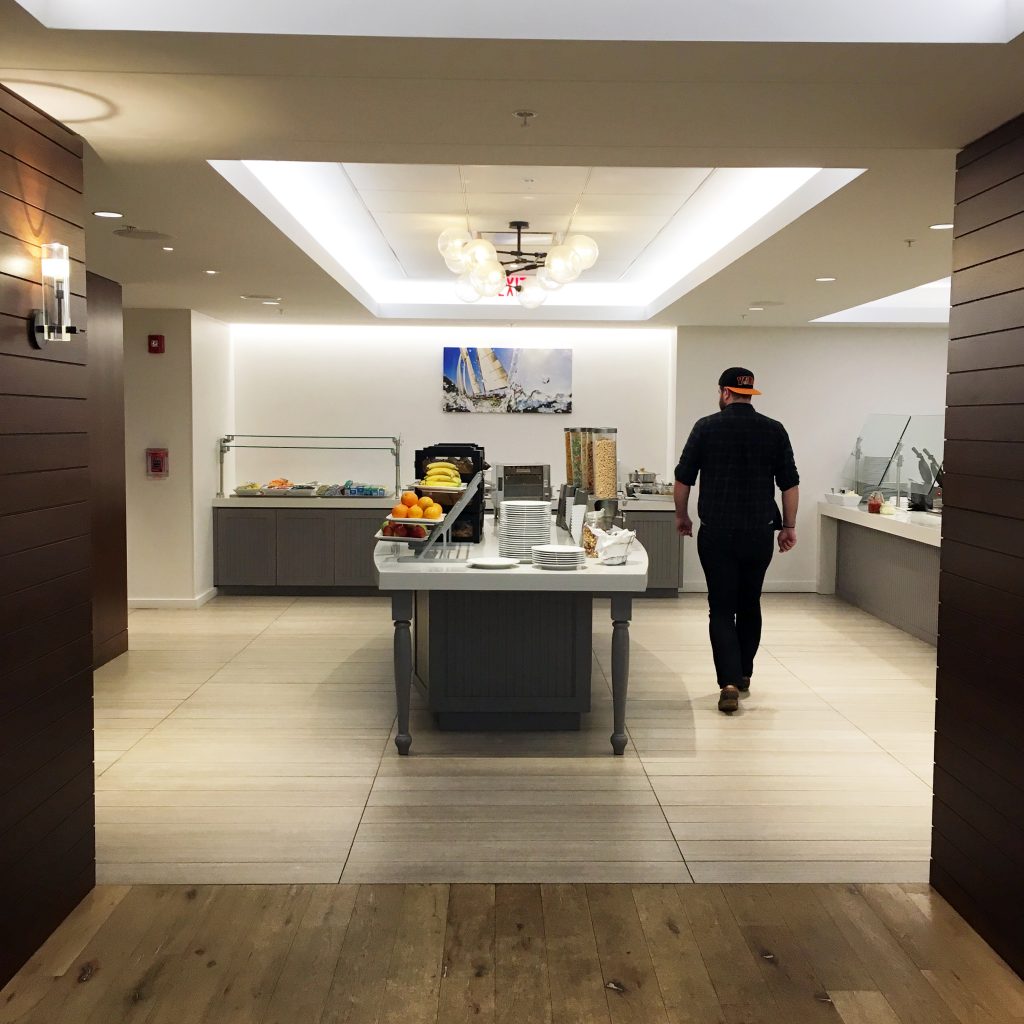 My breakfast left me the perfect amount of full. My favorite part were the potatoes, because they were unseasoned and therefore easy to enjoy with maple syrup…my favorite breakfast potato condiment. It simply doesn't work with green pepper or spice-laden home fries.
Unfortunately a snowstorm was fast approaching Boston, so we had to cut our Sunday in Newport short and head on back. But we had a great time at the Newport Marriott, and our trip was a nice little taste of the town that will (hopefully) hold us over until we return in July. Next time you're considering a destination for a Valentine's Day or winter New England getaway, be sure to keep Newport in mind. And take advantage of the fact that the Newport Marriott's rates are INCREDIBLY affordable in the off-season!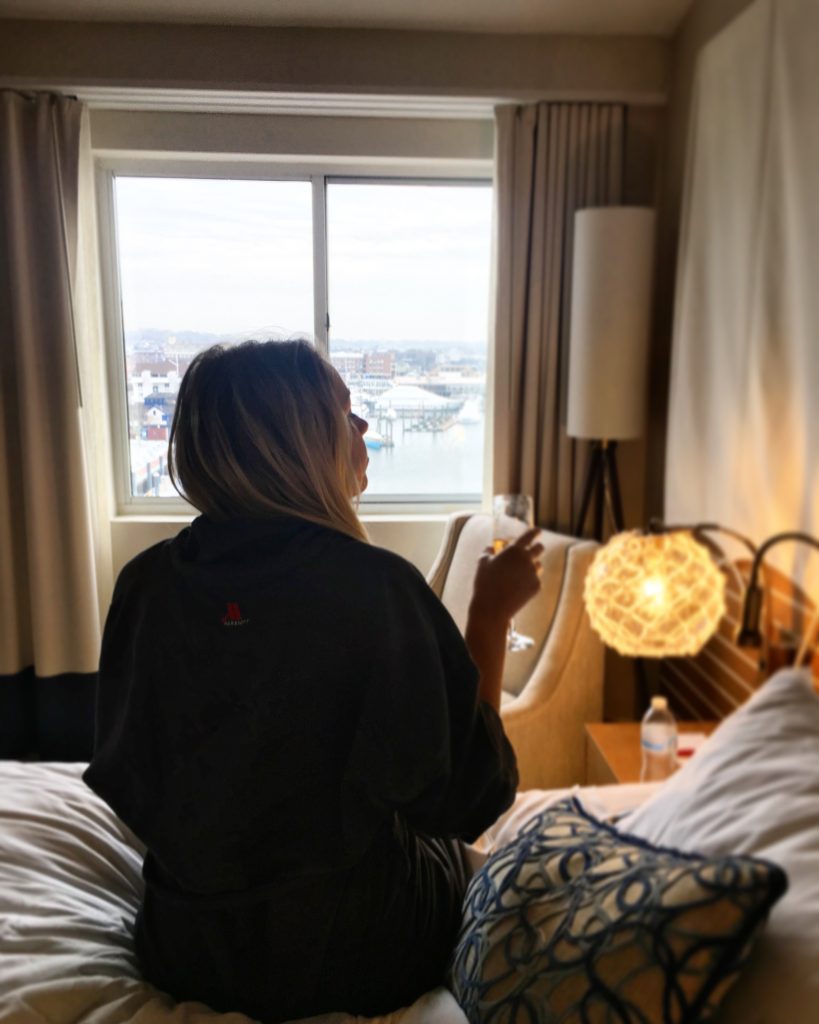 Do you enjoy visiting summer towns in the off-season? How did you celebrate Valentine's Day this year?