Rocking the Guac (Judging) at Painted Burro
Every now and then I take a look at my schedule and notice just how many of the awesome plans on my calendar are a result of this blog. It leads me to have what some may call a "pinch me" moment. Never when I started Cait Plus Ate did I imagine it would give me the opportunities it has, from awesome events to sneak previews of restaurants to fantastic vacations and staycations. Today I wanted to share one of those pinch-me moments with you all: the chance to be a judge in a guacamole competition!

This past Sunday was Painted Burro's 5th annual guacamole making contest, and I was asked to be one of the four judges. Proceeds from ticket sales benefited No Kid Hungry, and attendees were able to taste all ten guacamole recipes. We four judges determined the grand prize winner, and the audience voted on a People's Choice winner as well. The prizes were pretty awesome: $400 to the restaurant, the winning guacamole featured on the menu for a week, and the best prize (to me)…anytime reservations for a year.
My fellow judges were my good friend Matt of @SimkoSays, Tiffany of the fantastic @BostonFoodies, and local meteorologist Michael Page. (Be sure to check out Tiffany's blog post if you want to see some awesome pictures of the guac entries.) While we judged, we got to sip on drinks from Painted Burro's amazing cocktail menu. I stuck with the house margarita, and it was delicious.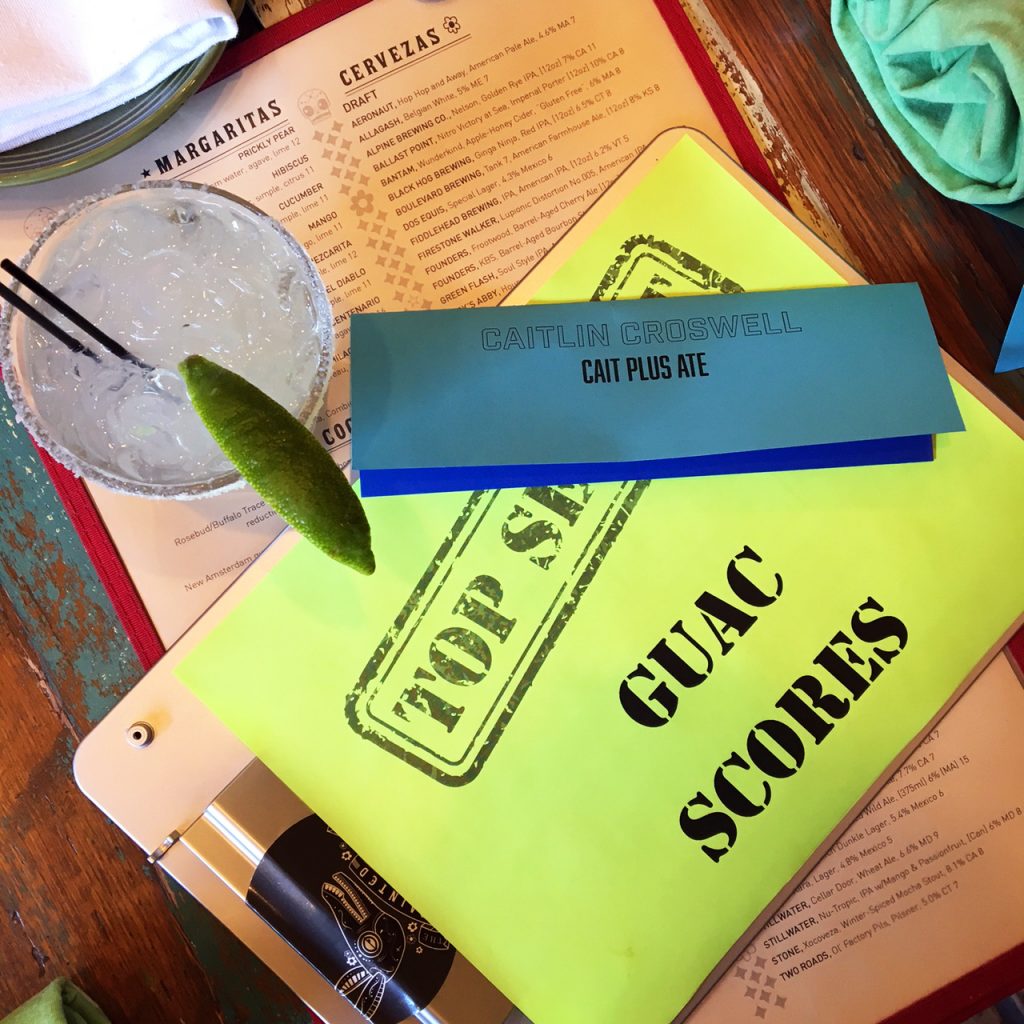 The creativity of the contestants, in both their recipes and presentation, really impressed me. Some brought out cocktail pairings, one sang a song, and another had a handmade sign for her guac.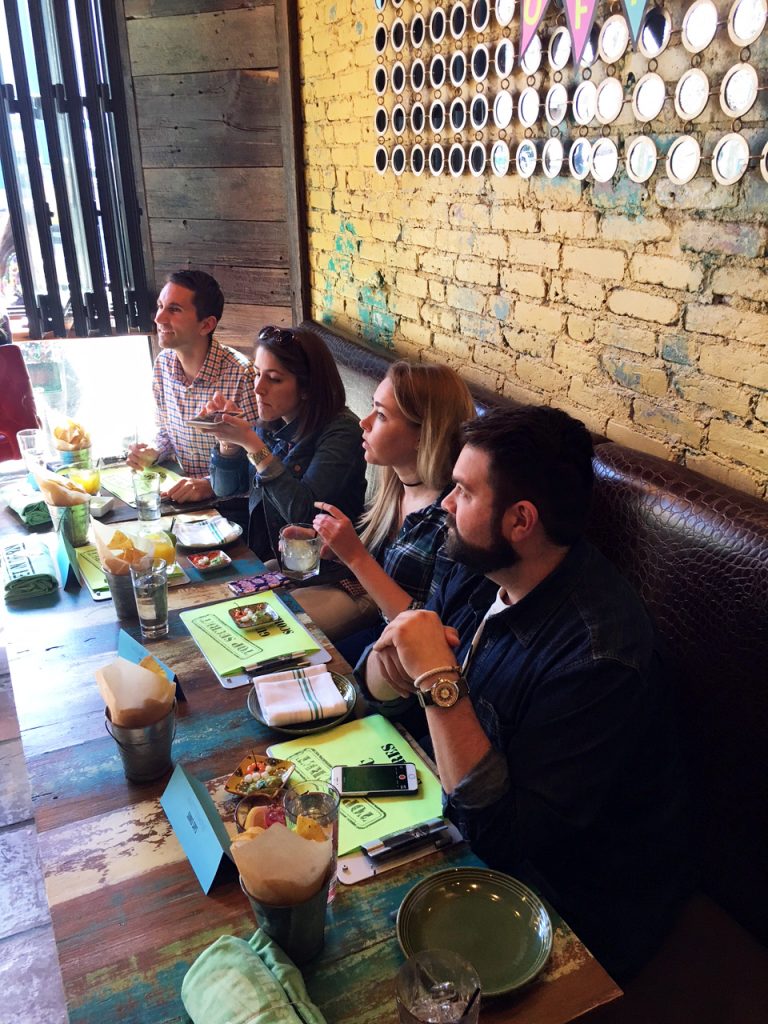 Recipes featured creative ingredients like cactus, pomegranate, plantains, and hominy.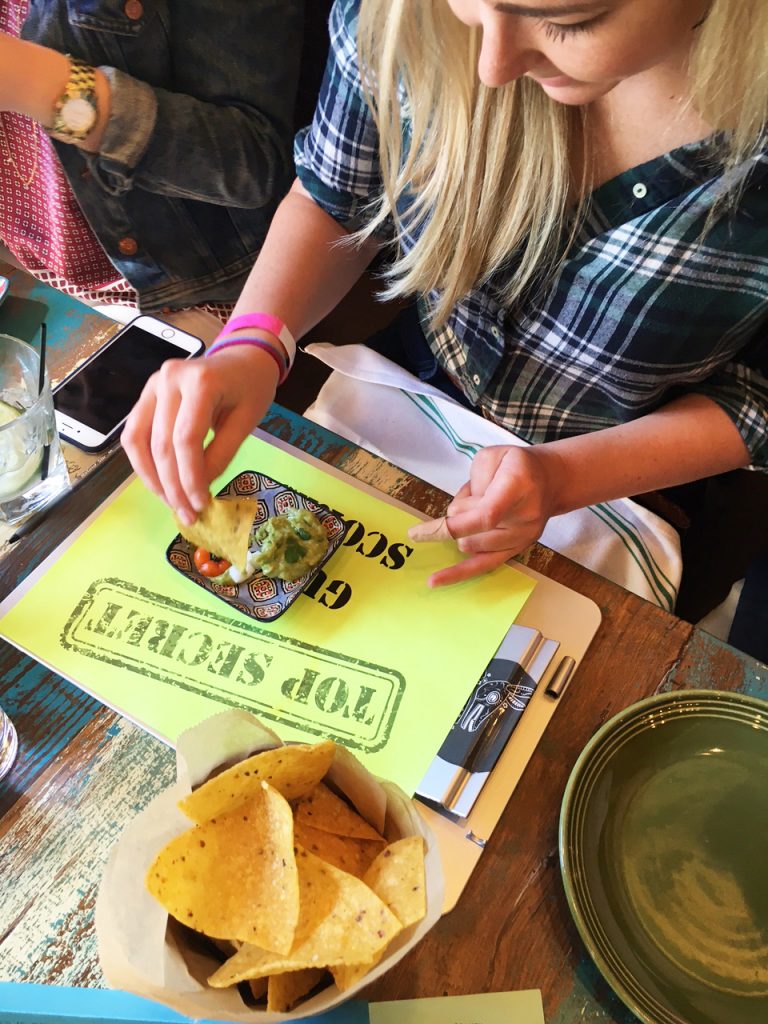 In the end I had two entries tied for first on my scorecard, and it turned out the other judges agreed with me, because those both took the top prize – a never-before-seen event at this competition! The two guacamoles that came out on top were the Chorizo Con Queso (add cheese to anything and I'm all in) and the Anything But Plain-tain-amole, a super creative guac that featured – you guessed it – plantains. In a very generous move, Painted Burro did not ask the tied winners to split the grand prize, and rather gave a grand prize to each of them.
Not only did judging this competition give me the chance to try more guacamole than I ever thought possible, but it also helped me discover an awesome new restaurant. I had never been to Painted Burro before, and was so impressed by the cocktails, service, and atmosphere! During warm weather the windows are open, making this an ideal summer day drinking spot. I can't wait to go back and try more of  the food!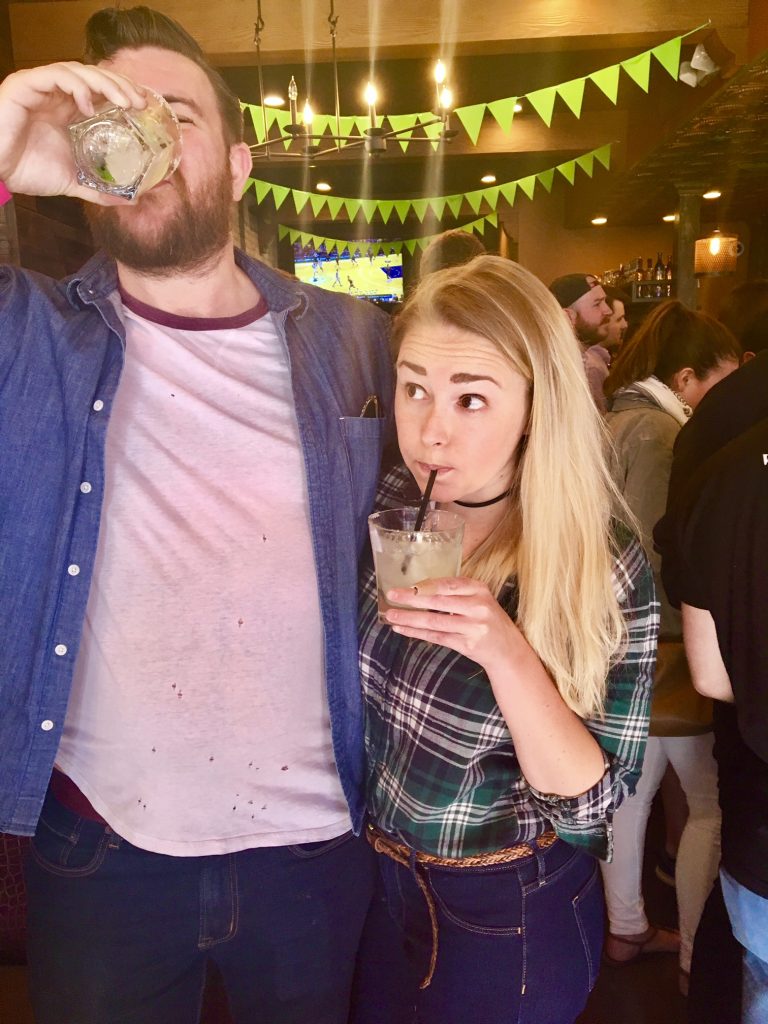 Overall it was a great day of rocking the guac for a good cause. I'm not sure when I'll be ready to consume anything avocado-related again, but I'd give it maybe a few more days.
What's the most creative guacamole you've ever tried?