Boston Summer Bucket List
There is certainly no shortage of things to do in Boston, especially during the summertime. It can be hard to choose which patio to visit, which events to prioritize, and which tiki cocktails to drink. Today I'm here to try to help you do just that, and am sharing my Boston Summer Bucket List.
Swizzle Sundays at The Hawthorne
Typically when I'm in Kenmore Square it's because I'm visiting Eastern Standard, but on many Sunday evenings in the summer you'll find me next door on The Hawthorne's patio, enjoying delicious tiki beverages.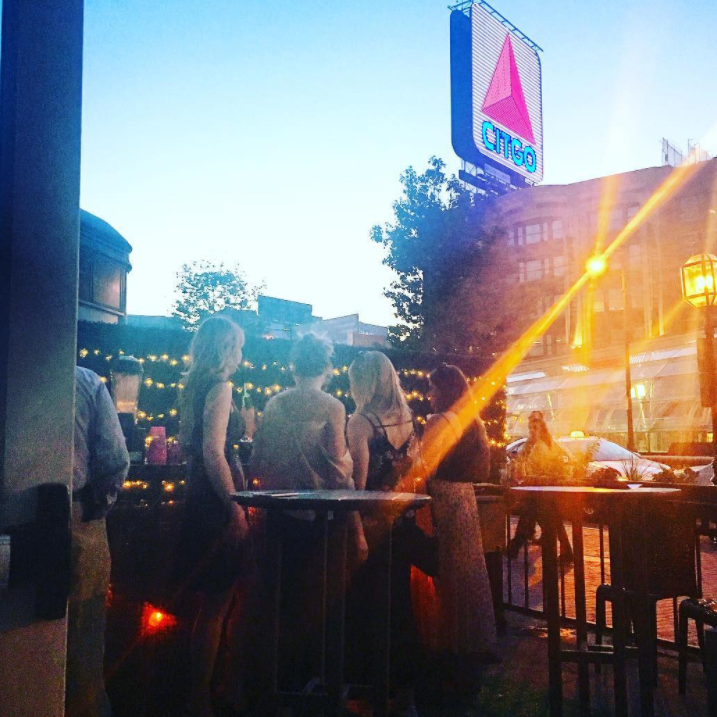 At each Swizzle Sunday, different brands and the bartenders or ambassadors that represent them set up shop with cocktails specially curated for the occasion. Swag is handed out, and good times are had by all.
I recommend liking The Hawthorne's Facebook page to stay in the loop on which bartenders are coming to the patio, and what kind of tiki cocktails they'll be serving.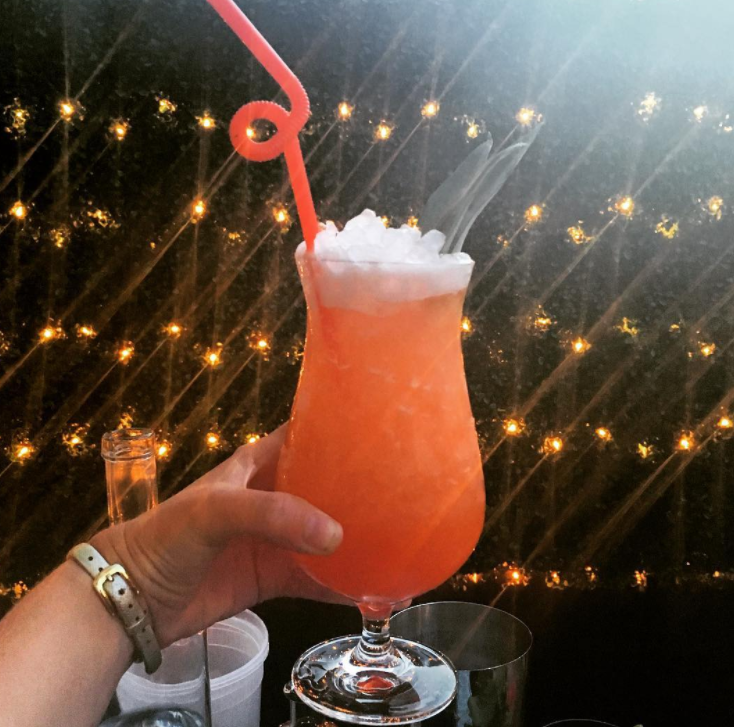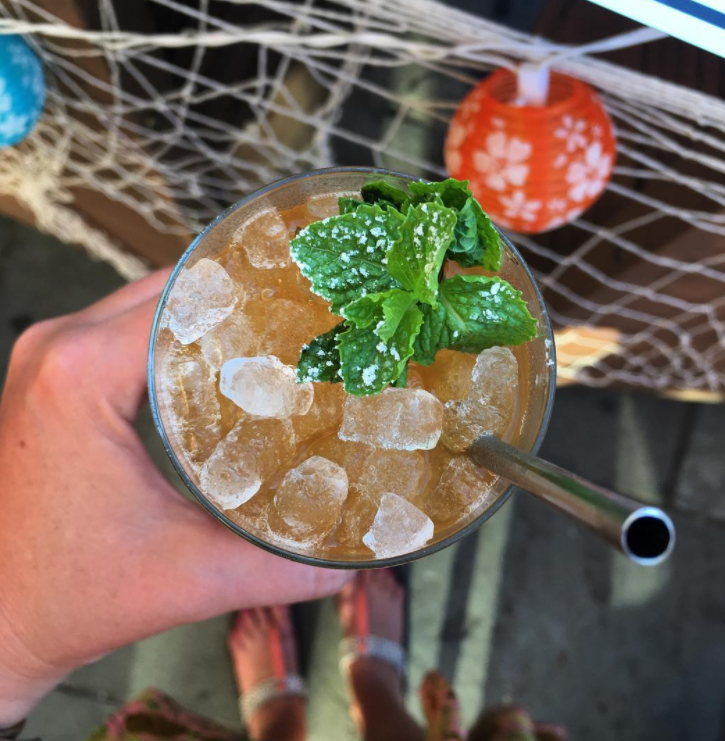 Boat Cruises on the Harbor
Both Odyssey Cruises and Mass Bay Lines offer plenty of options when it comes to setting sail (or motor) in the Boston Harbor. If you're looking to celebrate a special occasion with a sit down dinner and plush upper deck chairs, check out the Odyssey. Jeff and I recently were hosted for a Monday evening dinner cruise and had a lovely evening smoking cigars on the deck, sipping cocktails, and taking in the harbor views. The food was also really good; I went with zucchini cakes with tzatziki and orzo for my entree, while Jeff selected short rib.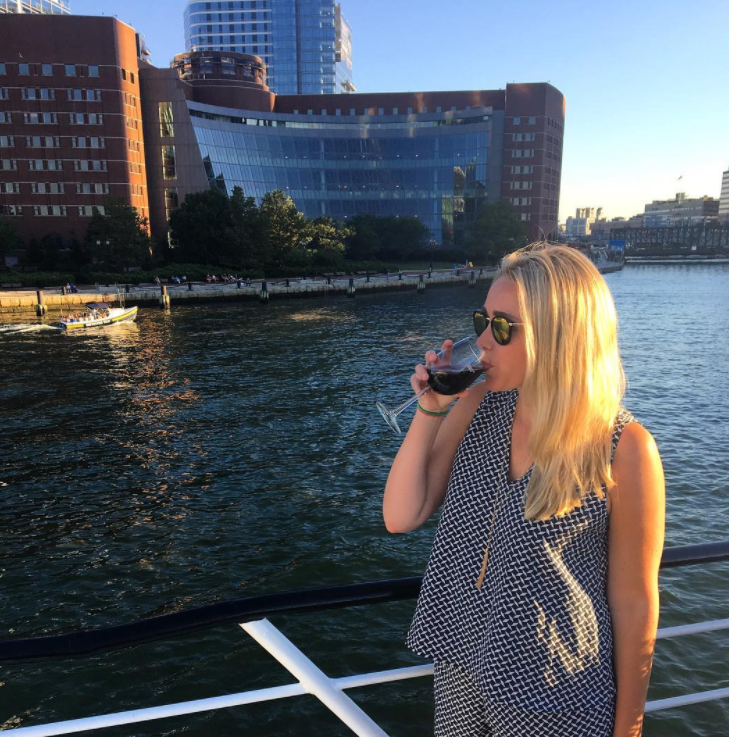 However if you want to keep things casual, drink things on a boat, and just have a fun night…I recommend one of the many "booze cruises" hosted by boats from Mass Bay Lines. Last month we attended a Yacht Rock Industry Cruise on the Samuel Clemens, complete with a cash bar, hot dogs, and live music. Mass Bay Lines also offers tall ship, sunset, and moonlight cruises.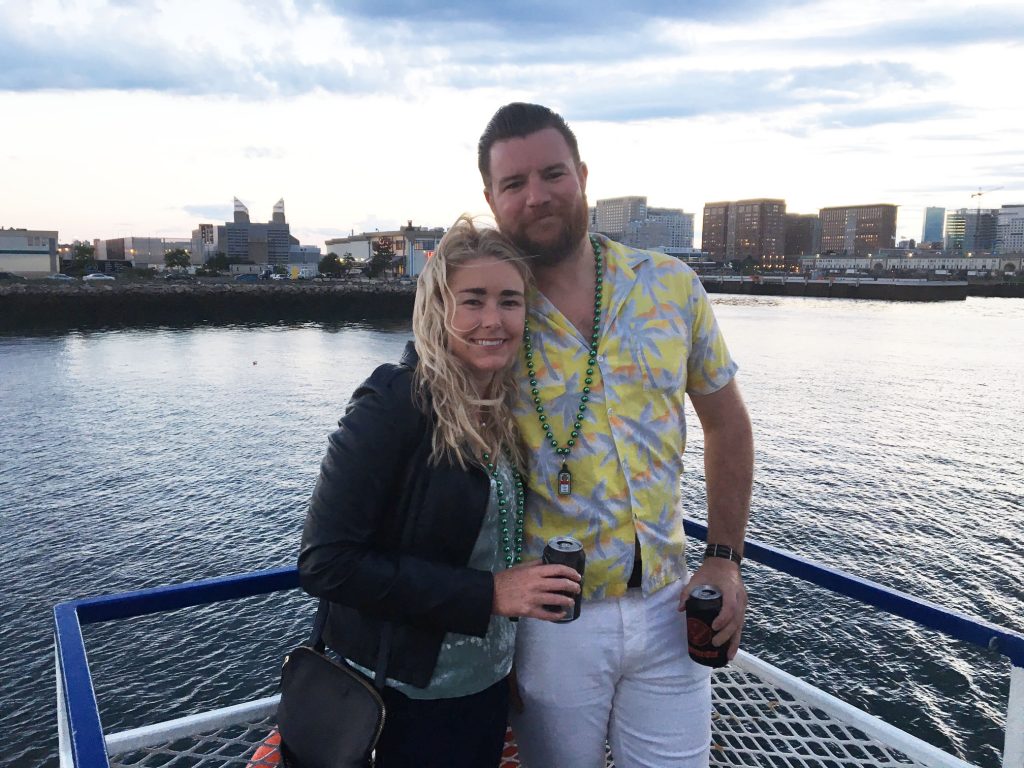 Basically, find a way to get on a boat out in the Harbor this summer. We live in a coastal city, and should take advantage!
Patio at Pier 6
Speaking of living in a coastal city…Pier 6, a seafood restaurant in Charlestown, has a great patio right on the water, complete with an outdoor bar. While open year round, summer is definitely Pier 6's peak season. They make a delicious Painkiller, and when my sister came to visit last summer we took her there so she could sample the clam chowder. Some other favorites of mine from their menu include their chopped salads, the calamari, and the burger.
Trillium Beer Garden on the Greenway
Until now, it was not possible to taste through multiple Trillium Brewing Company options and buy cans in the same area, as their Fort Point location doesn't pour. But thanks to the new Trillium Beer Garden on the Rose Kennedy Greenway, it's possible to sample multiple craft beers and then take the short walk to Congress Street to buy cans of what you liked.
For those who don't drink beer, the Garden also pours local wine from one of my faves, Westport Rivers! And for those who are the opposite and are craft beer aficionados, the lineup of beers being poured changes often. I've been a couple of times, and Jeff three times. We both saw almost entirely different options during each visit.
Some other favorites of mine that I don't have as many photos for, but still love, are:
What are some of your Boston bucket list items?