About Me
Welcome to Cait Plus Ate (full name credit goes to my witty friend Rachel), a place for me to share my musings about all things food (restaurants, nutrition, daily eats, recipes, products), fitness, fashion, marketing (especially social media), books, and just life-related in general! I hope you stick around 🙂
I'm a 26 year-old girl in the full-time working world, and I completed my MBA at the University of Hartford in May 2013. I graduated from UConn in May 2011 with a major in Marketing and minors in Communications and Statistics. I recently achieved my dream of being a marketer in the food & beverage world; I am now employed as Director of Digital Marketing & E-Commerce in the wine industry! My transition to that job took me from my parents' home in CT to my own place in Boston. And I'm loving it!
My Foodie History
I used to be the pickiest, most mundane eater of all time. My relatives always joked that I only ate things that were white or tan – aka any white carb imaginable (Wonder Bread junkie), lots of peanut butter (two crust-less sandwiches every day for lunch until post-high school), any potato starch (fried? baked? mashed? yes please), and SWEETS (vanilla, and eventually warmed up to chocolate, though even that took some time). Like we're talking, the only veggie I'd touch was a carrot and the only fruit I'd ever dream of eating was a banana. Oh, and I wouldn't even consider trying any meat til age 15 when I took a bite of my first burger (and yes, my family took a photo).
But once I got to college and had unlimited dining hall access, and a job at UConn's Student Union Food Court, I started trying more foods. Only greasy or sweet ones, mind you, but still more. Wings, where were you all my life? Cream cheese muffins, why weren't we friends before?
So I gained a little weight (I was never overweight, just your typical freshman fifteen). Junior year was when I started taking an interest in the lighter side of things. My mom has always been into healthy dishes, and once I started trying her versions of meals I realized that healthy doesn't have to mean tasteless. Healthy can mean SO many delicious things, like the foods I love now: huge salad, cottage cheese + fruit combos, beans, Mediterannean fare, veggie pizza, and SO much more. I also got into working out thanks to my college's awesome group fitness programs.
Taking It Too Far
The summer after junior year I broke up with my college boyfriend and threw myself deeper into food and fitness. My intake kept decreasing and my workouts were getting longer and more intense. I ended up with a mental rule that I had to do 200 minutes of cardio per week…but I only counted balls-to-the wall cardio toward those 200 minutes. Soon I was eating coffee with a splash of skim for breakfast, a small salad for lunch, a piece of fruit as a snack (maybe), and a small protein-and-veggie only dinner. I am 5'5″ and by the time I started my senior year in late August 2010, I weighed about 98 pounds. I'd had a "magic number" of 120 pounds, but by the time I got there I still didn't like how I looked and was addicted to the high I got from seeing my weight go down.
It wasn't until I lay in bed sobbing over eating a kid size scoop of ice cream on a family vacation that I realized I had a problem…so I asked for help. It only took a couple of appointments with a therapist to receive a diagnosis of anorexia.Threats from my doctor of having to take a break from college in my senior year (to do in-patient treatment) are honestly what got me to gain a few pounds and get above that life-threatening low weight.  I can't say enough good things about my school's mental health programs…I had access to a nutritionist, group therapy, and individual therapy, which enabled me to get the treatment I needed without taking a semester off. But my battle was just beginning.
Recovery
After a couple of years I made it to a weight that my doctor was happy with, but absolutely still had a long way to go. Despite the fact that I was working my way forward in terms of being able to take a day off from the gym every now and then, or go out to eat a few times a week, I still held myself back in many ways and lived my life according to abnormally rigid rules. I started this blog to try to distract myself from what food and drinks meant to me – that I would gain weight – and instead focus on how much fun and passion I had for the subject.
I slowly started opening up here about my eating disorder because I started feeling like a fraud. I put myself out there as a girl who was going on foodie adventures without a care in the world. That couldn't have been farther from the truth. It became my hope that sharing my experiences in recovery would inspire others affected to keep pushing forward to a normal life.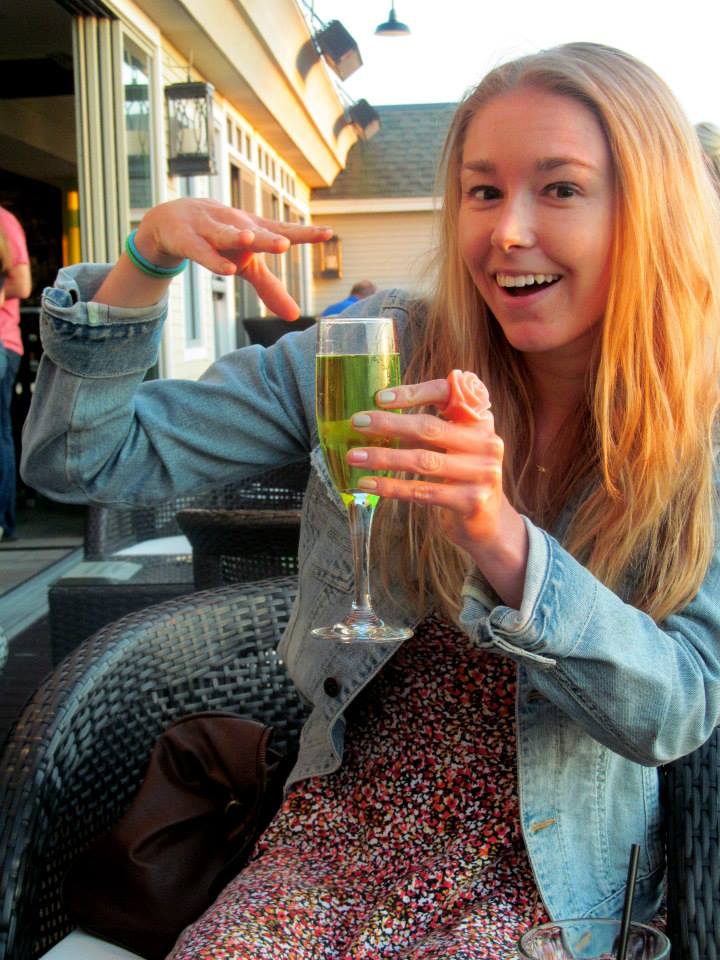 Today I am doing better than ever before. I still struggle with anxiety centered around body image, food, and exercise. Since moving to Boston, I have gained weight as a direct result of letting myself go to more restaurants and events, and take more time off from the gym. But I am working toward being OK with that because I am having a BLAST. I am very lucky to live the life that I do in a city that I love, with amazing friends and family by my side. I hope that my blog sparks in its readers a similar passion for food, drink, and living a full life in general!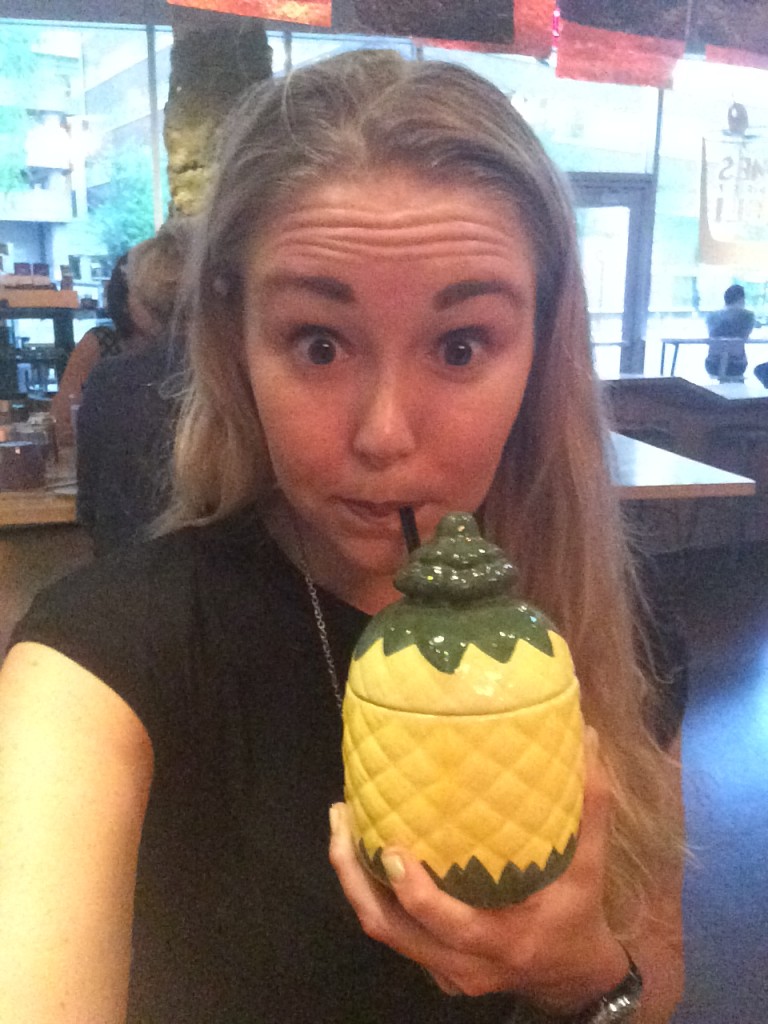 To contact me, check out the Contact Page!
More About Me:
Recovery Journey: