Thanks to all who entered my Mews Boutique giveaway for the same necklace and earring set I received to review!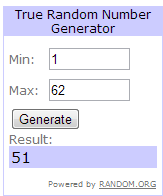 The winner is Keri! Thank you for entering and I will be contacting you for shipping info!

Merry Christmas! I can't believe the big day is here already, and I actually feel like it's been over because not only did my family already open our presents on Saturday the 22nd (because of our travel plans – I'm writing this from FLORIDA) but I also have already spent most of the Christmas money I got (more on that later when I write about my Christmas Eve trip to Boston, hopefully tomorrow).