The first thing I'm loving lately is the fact that summer is finally here!!! Of course my car and apartment A/C both broke when we entered a legitimate heat wave, but one is fixed and the other is close to being fixed, so I'm staying positive. Mild temps are on the way too, and I'm hoping for another sunny weekend so I can spend as much time as possible outside.
Anyway, let's get to the rest of what I'm loving lately.
Trillium Beer Garden: I visited with Jeff and my brother the first weekend they opened on the Rose Kennedy Greenway and loved it! I also like that they offer local wine in addition to beer. The food trucks are a huge plus too…I enjoyed a huge burrito after this picture was taken.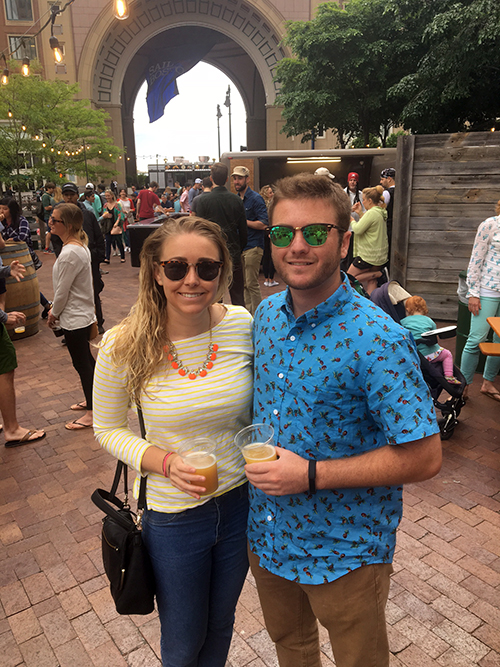 Nightshift Brewing Shark Jumper IPA: Speaking of beer, we tried quite a few during my brother's visit. After the beer garden we went over to Nighshift in Everett, which has been one of my and Jeff's favorite spots for awhile. I fell in love with their Shark Jumper, an IPA infused with Meyer Lemon. Super refreshing and the perfect summer brew.