I was provided a complimentary class for review purposes. Opinions of the experience are my own.
After mentioning I was looking for a gym in Boston (I've since joined Boston Sports Club), I was contacted by The Studio Empower and asked to come in and try out a class. Located in Newton, the studio features the Lagree Fitness method and its tricked-out version of the pilates reformer. Each class is 45 minutes long and entails total body conditioning.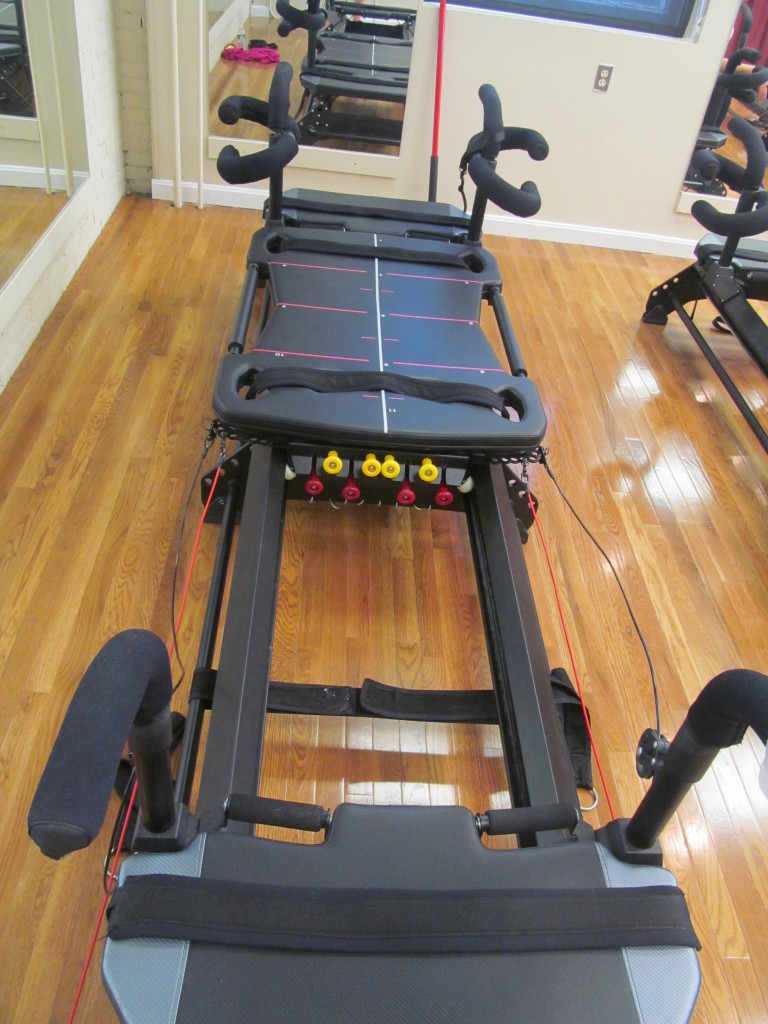 That thing looks intimidating, and it sure scared me at first, but my instructor Mo was so helpful and a very patient guide. The little yellow and red knobs on the machine affect the amount of resistance for each exercise and she was sure to let the class know her suggestions. She corrected my form a few times so that I'd get the most out of each exercise. The class was full and I like how small each one is, because that ensures the instructor can make sure everyone is using proper form and getting the most possible out of the workout.